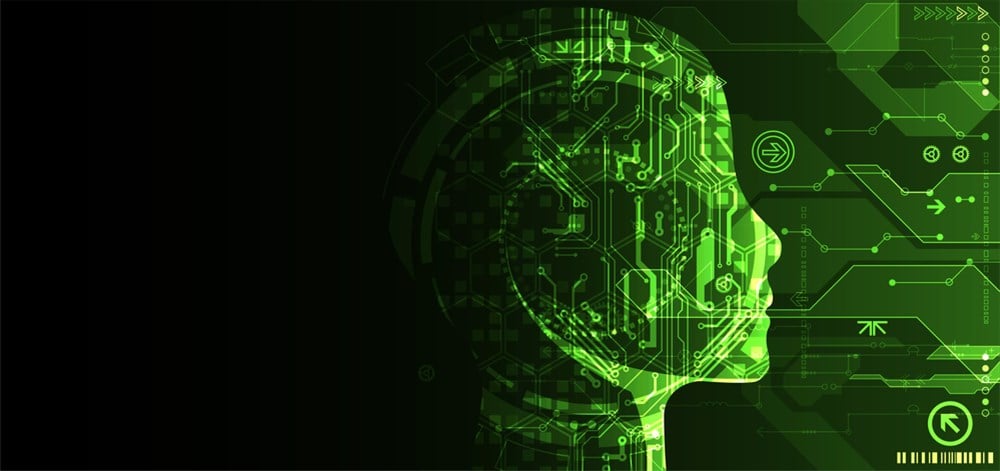 After the close Wednesday, the hyped enterprise AI firm C3.ai (NYSE: AI) reported lukewarm earnings, eliciting a sharp market backlash as shares plummeted 20%. With AI being the topic of discussion in every corporate boardroom, investors expected a significant showing from C3.ai, which instead reported results that look identical year-over-year.
With the lack of pure plays on the boom in AI, investors flocked to C3.ai as one of few publicly-traded firms with a sole focus on selling AI-related products and services. As such, the stock has gotten a huge boost this year, returning 250% year-to-date before Wednesday's market close.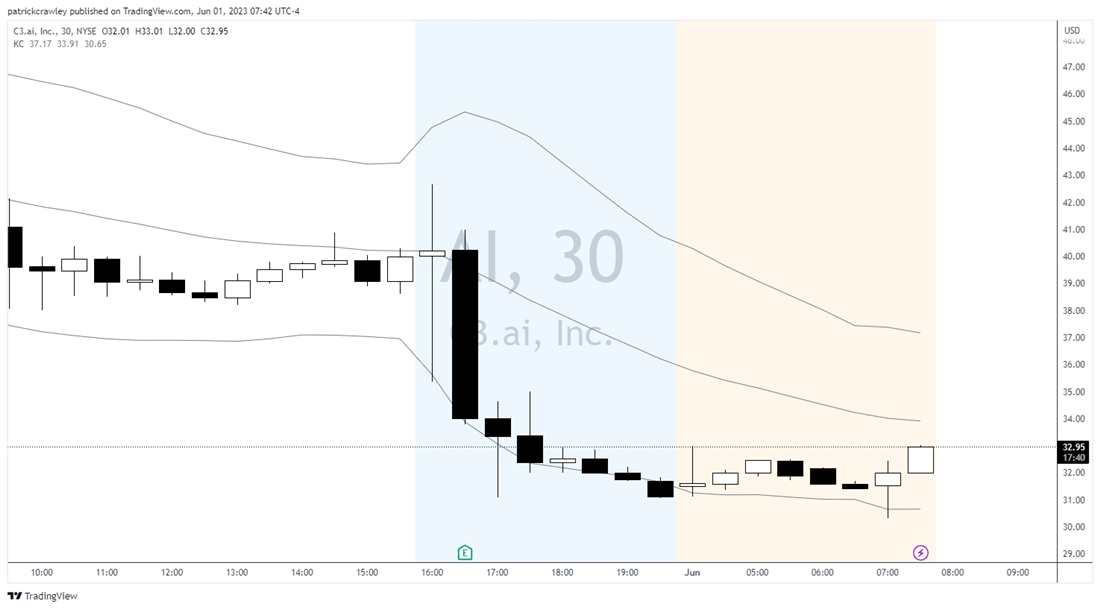 C3.ai  found itself in the right place at the right time, and it's no surprise that the stock has become a popular tool for playing the AI theme. However, many question the company's true AI prowess. In April, short-selling activist hedge fund Kerrisdale Capital issued a bearish report on the company and, among other things, called the company a "bloated pretender" and "just another stock promote."
With an earnings flop and the associated adverse market reaction amidst AI hype reaching a fever pitch, the company's status as a proxy on the AI theme could be questioned. But with the company's new Generative AI product release only hitting mid-quarter, some may hold out hope that the true business boom might come later.
Check out MarketBeat's MarketRank for C3.ai:

Lack of Growth Concerning
Wednesday's earnings release also marked the end of C3.ai's fiscal year 2023. And the company's financial performance was relatively unchanged compared to its fiscal year 2022. With ChatGPT's "iPhone moment" in November 2022, roughly midway through the company's fiscal year, most expected the explosion in AI interest to be a boon for C3.ai's sales.
The company reported revenue of $266.8 million for the full fiscal year of 2023, representing just 5.8% in year-over-year growth. The quarterly results weren't much better, with C3.ai logging $72 million in revenue for Q4 2023, which is just about unchanged year-over-year. EPS for the quarter was -$0.13 compared to $0.21 in Q4 2022.
Given the market's harsh judgment of these results, it doesn't inspire confidence in the company's ability to take advantage of the massive opportunity the current AI buzz has given them.
Guidance Says "More of the Same"
Guidance was underwhelming as well. The company expects FY24 revenue to be between $295 million and $320 million, which is about in line with the Wall Street consensus. Taking the midpoint of $308 million would represent only 15% year-over-year growth, which is underwhelming given the market opportunity and hype surrounding the stock.
The fact that the company's Generative AI Product Suite, using LLM technology similar to ChatGPT, was only released mid-way through Q4 could be an excuse for the lackluster numbers. After all, enterprise software contracts take a while to iron out, with C3's average sales cycle lasting nearly 4 months. But the company doesn't expect Q1 2024 to be much better, issuing guidance of $70 to $72.5 million for the current quarter, which is right in line with Q4's results.
Given the series of disappointing results, the company's valuation must eventually be questioned. As an unprofitable company with flat sales growth amidst massive industry hype, a price/sales ratio of roughly 18 seems quite rich, especially when there are other validated stocks to use as an AI bet, like Nvidia (NASDAQ: NVDA) or Taiwan Semiconductor (NYSE: TSM).
A Small Light of Positivity?
There was little within C3.ai's report to get overly excited about. However, there are some signals of improving conditions at the sales level. The company's average cycle now lasts 3.7 months, compared to 5 months in Q4 2022.
The sales team is qualifying more leads and turning them into agreements and pilots, as the firm closed 126 agreements in the 2023 fiscal year compared to 83 in FY22. Furthermore, the company signed 14 pilot agreements with large clients (companies generating $10 billion or more in revenue) in Q4. Should some of these pilots turn into clients, they can provide significant upside, given the company sizes.
And despite the lackluster results, CEO Thomas Siebel still has an upbeat tone. He says the "company has never been better positioned" than it is currently.
Will The Market Sour on C3.ai?
With each passing day, more large and reputable firms are launching AI divisions or products. In addition to big tech firms like Microsoft, Google, Meta, and Nvidia, others are emerging, like Palantir, Snapchat, and CrowdStrike, as reasonable ways to get AI exposure without betting on unproven companies.
C3.ai might've squandered its opportunity to cash in on the hype truly. The firm caught lightning in a bottle and let it go.
Regarding stock market themes, whether it's SaaS or cannabis, Wall Street loves growth at all costs. Much of late 2021 and 2022 showed what happens to growth stocks that fail to continue growing, with many firms like Roku and Peloton becoming "busted growth stocks," down more than 80% from highs.
While AI darlings like Nvidia sit at all-time highs, C3.ai's failure to keep up might spell its demise as a trendy stock.