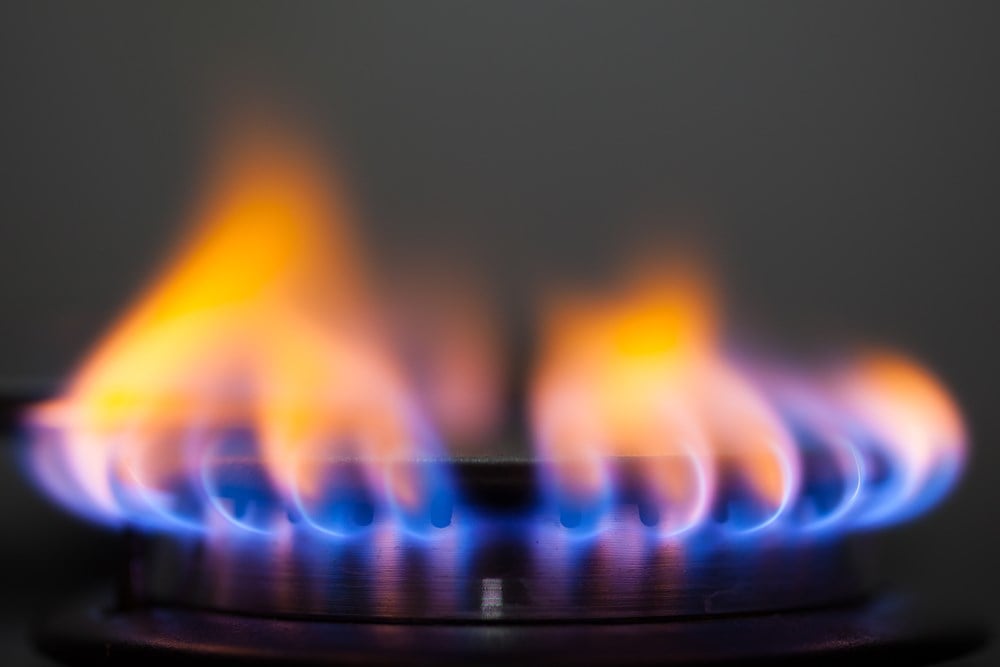 Equitrans Midstream Corp. (NYSE: ETRN) got some fuel from D.C. politicians, climbing 40% for the week as its Mountain Valley Pipeline project looks set for completion as part of the debt ceiling deal. 
Does this stock's big advance have wider ramifications for other pipeline stocks? 
The Pennsylvania-based mid-cap has been attempting to get permits for the pipeline for several years. The pipeline would transport natural gas from northwestern West Virginia through southern Virginia. It's faced environmental challenges standing in the way of the permitting process. 
As part of the debt ceiling deal, the pipeline's permitting and completion may be expedited.
Environmental groups are opposed to the project, but that hasn't stopped investors from piling into the stock. 
Initially Got The Nod In 2017
The pipeline received the initial OK from federal regulators in 2017, with the expectation that the project would be up and running by the following year. However, legal challenges stymied completion. 
On May 30, Royal Bank of Canada upgraded the stock to sector outperform from sector perform, as you can see using MarketBeat's Equitrans Midstream analyst ratings. 
Equitrans is part of the oil and gas pipeline and transportation sub-industry within the energy sector. 
Unlike the broader sector, Equitrans failed to have a record-breaking year in 2022. The stock declined while its industry peers notched big gains. Equitrans' price declines were largely due to concerns about the company's as-yet unsuccessful efforts to complete the Mountain Valley Pipeline. 
Network Spanning Three States
Equitrans operates an extensive pipeline network that spans major production areas in Pennsylvania, West Virginia, and Ohio.
As a midstream company, Equitrans connects natural gas producers to end-users and markets, collecting natural gas from wells and transporting it to processing plants or transmission pipelines. 
Equitrans also operates storage facilities. Natural gas stored during periods of low demand can be delivered to end users during peak consumption periods.
The majority of its natural gas gathering, transmission and storage services, and water services are under long-term contracts that generally include firm reservation fees. In other words, there's a pretty dependable and predictable revenue stream.  For the full year of 2022, approximately 71% of the company's operating revenue was generated from those firm reservation fees.
No Rallies In Solidarity
As far as the ramifications for the broader industry, so far, other natural gas pipeline companies are not, so far, staging rallies alongside Equitrans, in the same way that chip stocks and all things AI have rallied in solidarity. 
Some of the largest natural gas midstream companies, and their one-week percentage returns, include: 
Those examples, with the companies' returns being fairly similar, show that they are indeed, moving at least somewhat in lockstep. However, Equitrans' news is very company-specific, meaning there's no impact on other pipeline operators, which, at various times, face their own environmental and regulatory challenges. 
While natural gas pipeline operators generally generate stable cash flows through long-term contracts or fee-based structures, as is the case with Equitrans, fluctuations in commodity prices can indirectly impact their performance.
Factors Affecting Demand
The demand for natural gas and the corresponding prices can affect the volume of gas transported through pipelines, which, in turn, can impact the revenue of natural gas pipeline operators. In addition, decreased demand, or even forecasts of decreased demand due to a recession or economic slowdown, can affect sales and earnings. 
So if Equitrans is putting on a solo show at the moment, does that mean its stock will continue posting gains once the debt ceiling excitement ebbs?
If the completed pipeline results in increased revenue, that could translate to outperformance. However, it's worth noting that Equitrans Midstream analyst ratings show no upgrades other than Royal Bank of Canada's. 
At this point, an investment in the stock is essentially taking a flier on the company's down-the-road revenue potential, assuming the pipeline is completed without many more legal or regulatory hurdles.