Will Gold Lose Its Luster for the Rest of 2020?
June 29, 2020 at 12:12 PM EDT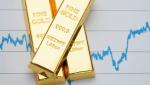 Gold certainly had its run during the uncertainty of the Covid-19 pandemic, but as more economies around the world look to return to normal, the precious metal could lose its luster for the rest of 2020. That, however, could pose a buying opportunity for investors looking for gold exposure. "We...