Los Altos based Chiropractor, Dr. Gregory Dabb, has launched a new range of broad-spectrum CBD oil products in partnership with one of his patients. The products are aimed at promoting relaxation, improved sleep and pain-relief.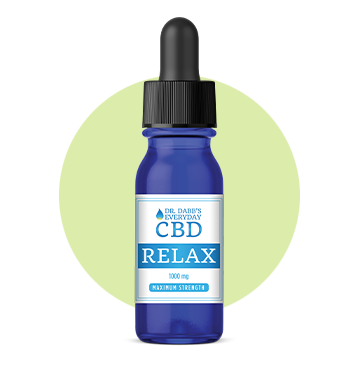 Los Altos, United States - January 19, 2021 /NewsNetwork/ —
Los Gatos, CA, based cannabidiol (CBD) oil producers and suppliers, Dr. Dabb's Everyday CBD, have launched a new range of CBD oil products focused on promoting sleep, relaxation and pain-relief.
More details can be found at: https://drdabbscbd.com/collections/all/products/1000-mg-cbd-drops
The newly launched product range was the result of a partnership between a Los Altos Chiropractor, Dr. Gregory Dabb, and one of his patients, who suffered from Lyme disease and Spinal Meningitis.
CBD is one of the many cannabinoids (chemical compounds) that are found in the cannabis plant. The more famous of these compounds is tetrahydrocannabinol (THC) which has psychoactive properties and is often associated with recreational use.
The range of products launched by Dr. Dabb's focuses on CBD oil, which does not have psychoactive properties. Scientists are increasingly interested in the medicinal benefits this compound may have. Conditions that CBD oil may benefit include: chronic pain, arthritis, anxiety, depression, insomnia, migraine, PTSD, cancer, Parkinson's Disease, and Alzheimer's Disease.
CBD oil works by binding to the body's central and peripheral nervous system (cannabinoid receptors). As such, it is an integral part of the body's natural regulatory system.
With events of 2020 causing many to suffer from stress related conditions, such as anxiety and insomnia, Dr. Dabb's Everyday CBD new range of products includes 'Relax': a 1000mg broad-spectrum CBD oil that can promote relaxation and improve sleep.
In addition to promoting relaxation and sleep, CBD oil can also be useful as an alternate pain-relief remedy. As it is a naturally occurring chemical, and part of the body's natural regulatory system, this can have distinct benefits over using synthetic or opioid-based pain-relief medications. CBD oil can be particularly beneficial to elderly patients, or those with gastrointestinal problems (stomach ulcers or kidney problems), as it does not irritate the stomach or have significant side-effects.
Dr. Dabb's Everyday CBD utilizes pharmaceutical-grade hemp plants that are free of fertilizers, pesticides and herbicides and sourced from Colorado. The products are all 3rd party tested with certificates available for consumers to review.
Interested parties can find more information by visiting the above-mentioned website, or by visiting https://drdabbscbd.com/pages/5-proven-methods-to-naturally-reduce-stress-and-improve-sleep-quality
Contact Info:
Name: Cory Schwaderer
Email: Send Email
Organization: Dr. Dabb's Healing, Inc.
Address: 4546 El Camino Real, Suite B2, Los Altos, CA 94022, United States
Phone: +1-650-397-1233
Website: https://drdabbscbd.com
Source: NewsNetwork
Release ID: 88994190