Hartunian Law Firm is now offering auto accident attorney services in Palm Desert, CA. The aim is to help clients who have been in a car accident get compensation for personal injuries.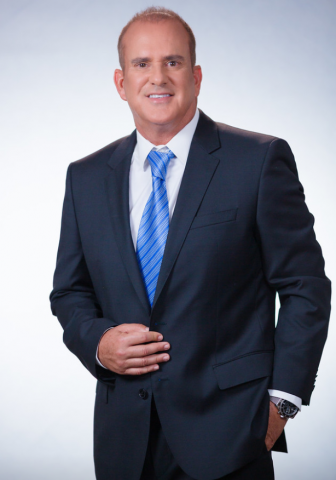 Palm Springs, United States - January 19, 2021 /NewsNetwork/ —
Hartunian Law Firm, a personal injury law firm based in Los Angeles and Palm Springs, California, has launched an expansion to its line of personal injury attorney services in Palm Desert, CA.
More details can be found at https://hartunianlaw.com
The newly announced launch aims to help clients located in the greater Palm Desert area with compensations in car accident lawsuits and settlements from insurance companies.
According to research, automobile accidents cause one death every 12 to 15 minutes and injure more than 2.5 million people each year. Auto accidents can have several grave consequences, including life-altering injuries, costly property damage, lost wages, and wrongful death.
Hartunian Law Firm has represented over 1400 personal injury cases. They aim to help clients who have been in a car accident or have lost a loved one in a car accident get compensation for the losses the crash caused. A car accident lawsuit can help clients cover the cost of high medical bills and other costs caused by the accident, like lost wages due to the client's inability to work after the accident.
Depending on the severity of the injuries and the complexity of the case, auto accident lawsuits can last from a few months to several years. Generally, it depends on whether there are disputes about fault and injuries.
In a successful car accident lawsuit, clients can be awarded several types of compensation. This includes compensation for past and future medical bills, past and future lost wages, damages for pain and suffering, inconvenience, stress, loss of consortium, and punitive damages. Pain and suffering damages include recovery for mental anguish, physical pain, and emotional distress.
Hartunian Law Firm offers a free consultation, a contingency fee, assistance with costs, and aims to provide a personal service with determined, reliable, and considerate staff.
The latest launch is in line with the firm's long-standing commitment to providing guidance on how to pursue an auto accident injury case and helping clients get compensation for personal injuries.
Hartunian Law Firm was founded in 1993 by Donald R. Hartunian, a bar-certified Los Angeles-based attorney specializing in personal injury lawsuits. The firm has over 23 years of experience with plaintiffs' civil litigation focusing on major injury and wrongful death cases arising from aviation, construction, auto accidents, and more. Clients can find out more at https://hartunianlaw.com/services/auto_accident
A satisfied client said: "Mr. Hartunian was very helpful with my car accident case and was fast and efficient. He informed and guided me throughout the process without leaving me worried about the next step. He went above and beyond; receiving what was expected."
Interested parties can find more information by visiting the above-mentioned website, and at https://www.linkedin.com/in/donald-hartunian-0270b717
Contact Info:
Name: Donald Hartunian
Email: Send Email
Organization: Hartunian Law Firm
Address: 777 E Tahquitz Canyon Way, Suite 200, Palm Springs, CA 92262, United States
Phone: +1-760-327-5555
Website: https://hartunianlaw.com/
Source: NewsNetwork
Release ID: 88994239