(PRUnderground) February 26th, 2021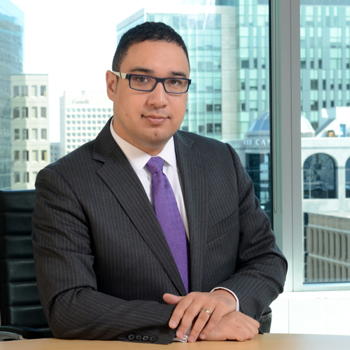 David Anber's Law Office, a top-rated criminal defence law firm in Ottawa, has won the prestigious 2021 ThreeBestRated® award, and its Principal Counsel, David Anber, is thrilled to receive the award.
"I was honoured when I learned I was listed as one of the ThreeBestRated criminal lawyers in Ottawa and also as one of the ThreeBestRated DUI lawyers in Ottawa. We pride ourselves on being a small firm that accomplishes big results for our clients.", says David Anber.
How are they rated?
The ThreeBestRated® review team chose David Anber as one of the best criminal defence lawyers through an austere 50-point inspection. The 50-point inspection involves checking the reputation, history, complaints, ratings, satisfaction, nearness, trust, cost, and general excellence, (among other criteria) of their practice.
About David Anber's Law Office – Ottawa, Ontario
David Anber's Law Office focuses entirely on criminal and quasi criminal offences – their field of expertise is branded as "criminal and provincial offence-related advocacy". David Anber, the principal lawyer and owner of the firm, has been defending people of criminal charges and traffic offences since 2006. He has represented over 2000 people throughout his practice and fetched satisfactory results for virtually all of them and exceptional results for most of them. He started David Anber's Law Office with an aim to deliver the best advocacy for every clients' case.
The team of legal practitioners (lawyers, paralegals, law clerks and support staff) at David Anber's Law Office provides and supports advocacy at all levels of Court including, the Provincial Courts, Superior Courts, Courts of Appeal and the Supreme Court. They offer a wide variety of advocacy services for several offences under the Controlled Drugs and Substances Act, Criminal Code of Canada and Youth Criminal Justice Act offences, Highway Traffic Act cases, and other kinds of offences under the Provincial Offences Act.
What is unique about them?
The primary mission statement at David Anber's Law Office is to accomplish things that most other lawyers say are impossible. Their lawyers tailor their approach based on the specific needs of each case to obtain the best possible results for their clients.
David is proud of the firm's achievements. He says,"We have often successfully got charges completely dismissed, withdrawn or stayed where – on paper – the case looked like it would be a slam dunk for the prosecutor. We have had dozens of cases over the years where we were able to accomplish that which seemed impossible." David goes on to add "the times when we are able to have an innocent person who was wrongfully accused walk away from the charges, there is no greater feeling as a criminal defence lawyer."
They also take pride in winning cases at every level of Court in Ontario and Quebec including, the Ontario and Quebec Courts of Appeal and the Court Martial Court of Canada. David Anber's law firm has been providing unrelenting legal services throughout Canada. Visit their website to get in touch with them – https://www.davidanber.com/.
About ThreeBestRated
Three Best Rated® was created in 2014 with the simple goal of finding the top 3 local businesses, professionals, restaurants, health care providers, and everything in-between, in any city. Every business is meticulously handpicked by our employees. We check business's reputation, history, complaints, ratings, proximity, satisfaction, trust, cost, general excellence, reviews, and more, using our 50-Point Inspection. We only display businesses that are verified by our employees. Other places will call this "hard work" and "unnecessary". We call it "due diligence" and "the right thing to do". Our website is updated on a regular basis for quality and the latest business information.
Three Best Rated has the honor of helping 4 million customers every month find the best businesses in any city – without any effort!
The post Ottawa's Leading criminal defence law firm, David Anber's law Office, wins the 2021 ThreeBestRated award first appeared on PRUnderground.
Press Contact
Name: Sara Wilson

Phone: (833)-488-6888

Email: Contact Us

Website: https://threebestrated.com/
Original Press Release.