Guy B. Garner, Senior Attorney at Haiman Hogue PLLC in Arlington, TX highlights several components to guarding your family and assets against unforeseen events. For more information please visit https://www.haimanhogue.com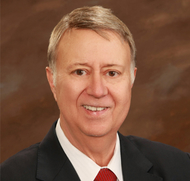 Arlington, TX, United States - March 4, 2021 /MM-REB/ —
Several components to guarding your family and assets against unforeseen events have been highlighted by Guy B. Garner, Senior Attorney at Haiman Hogue PLLC in Arlington, TX.
For more information please visit https://www.haimanhogue.com
He pinpointed the need for a last will and testament plus consider doing a family trust, as two main drivers in smooth estate planning when you pass away.
"You'll want to have your estate planning ducks in a row before passing away," he commented. "Not having a will could cause unnecessary grief and fights among family members. Having a family trust is even better."
"While we can't control every aspect of our lives, we can control what will be done with our assets and how they'll be passed on."
A significant estate planning element that ensures your wishes are carried out is having an up-to-date last will and testament, at the very minimum. "A last will and testament encompass who will take care of the children, who will execute your wishes, and how your property will be divided," he revealed.
Dying without a will in place will mean a probate court will decide what happens with the assets after a person passes away.
Estate planning includes collating various documents, such as medical and financial powers of attorney, that an estate planning lawyer can advise you to complete in the case of mental or health decline.
"A medical power of attorney, along with healthcare directives, are vital when you are rendered incapable of making your own medical decisions," he said. "It lets the person you select make decisions on your behalf according to your instructions."
He went on to say "This also rings true for the financial power of attorney as that person will ensure bills are paid and any other financial matters are handled promptly. It's important to remember that these medical and financial documents are only good during life, so it's important that you have a professional help you put together all the proper living documents, as well as death documents."
"The agent under the power of attorney is usually a spouse, but you have the option to name a backup such as a close friend, relative or adult child," he assured. "It is important to have more than one person listed in case the first choice cannot fill the role."
He concluded: "Planning can certainly help save you and your family headaches and heartaches further down the line."
Source: http://RecommendedExperts.biz
Contact Info:
Name: Guy B. Garner
Email: Send Email
Organization: Haiman Hogue, PLLC.
Address: 690 E Lamar Blvd #115, Arlington, TX 76011
Phone: 817-261-5222
Website: https://www.haimanhogue.com
Source: MM-REB
Release ID: 88999305