Leading estate planning attorney Fred Haiman, founding partner of Haiman Hogue PLLC in Frisco, TX, unveils how to save both time and money for probate. For more information please visit https://www.haimanhogue.com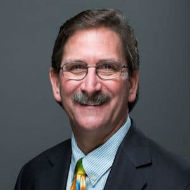 Frisco, TX , United States - March 4, 2021 /MM-REB/ —
In a recent podcast episode, leading estate planning attorney Fred Haiman, founding partner of Haiman Hogue PLLC in Frisco, TX, unveiled how to save both time and money for probate.
For more information please visit https://www.haimanhogue.com
When asked to comment, Haiman told listeners, "Probate is the legal process of administering a person's estate after they pass away, whether they have a will or pass away without one. Either way, it goes through the probate court to either validate the will or determine the person's heirs, if a will doesn't exist."
Missteps made in walking through the already lengthy probate process can be both time consuming and costly. Here are some ways to smooth out the process.
According to Haiman, one of the biggest mistakes is not working with an attorney who focuses on estate planning and estate administration.
"The law has become so complex that the best attorneys focus their law practice on a certain area, which means there are bankruptcy attorneys, criminal defense attorneys, estate planning and probate attorneys, and so on. If you don't hire someone that focuses on probate, you're going to have problems, and it's going to make the process very time-consuming and complicated."
Haiman quickly pointed out that it's also essential to find an attorney who will help resolve disputes. One of the biggest problems he sees is the family disputes that arise during the probate process, which drags out the probate process much longer and results in more legal fees.
"Most definitely there are certain lawyers out there who know that the more they keep the pot stirred, the more money they make. That's not the lawyer you want. In a probate process, you want a lawyer that not only knows the system and knows how to go through the system, but also has the mentality of getting it resolved as quickly as possible."
Another costly mistake that many people make is paying for debts of the deceased that they don't have to pay.
When asked to elaborate further, Haiman said, "Family is not responsible for the deceased person's debts. So even a spouse might not be responsible for her husband's debts. The first mistake I see is people paying debts too soon and paying debts they wouldn't automatically be responsible to pay."
It's the responsibility of the executor to pay for the deceased's debts from money that belongs to his or her estate, however most debts should not be paid right away. There are important requirement that creditors have to go through during the probate process. If they do not meet these requirements, they lose out on the possibility of getting paid.
"This is why it is extremely important that you consult with an attorney before you pay anything. Don't just jump the gun and start paying bills until you talk to a professional. I tell my clients that you don't want to pay anything unless it's going to be taken away or turned off. Other than that, we don't pay a single thing until it goes through the probate process."
Haiman was quick to add that this doesn't mean ignoring creditors entirely, as the executor must notify creditors of the deceased person's passing and publish a notice in the local newspaper to alert unknown creditors.
Source: http://RecommendedExperts.biz
Contact Info:
Name: Fred Haiman
Email: Send Email
Organization: Haiman Hogue, PLLC
Address: 2595 Dallas Parkway, Ste. 100, Frisco, Texas 75034
Phone: 469- 893-5337
Website: https://www.haimanhogue.com
Source: MM-REB
Release ID: 88999307