An audio meditation and hypnosis session designed to help people make healthy food choices and exercise more has been released by weight-loss expert and certified hypnotist, Tom Nicoli.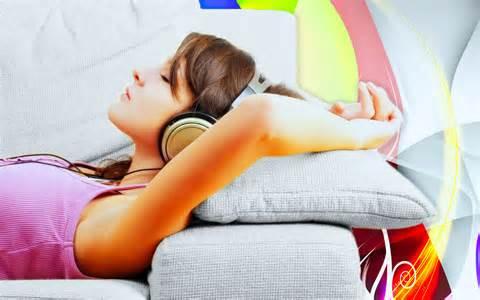 North Canton, United States - March 4, 2021 /PressCable/ —
MasterVisionary has released a twenty minute introductory guided meditation and hypnosis audio session to help people achieve their weight loss goals. Tom Nicoli, BCH, CI, CPC demonstrates the method by which meditation and hypnosis can assist those who are overweight.
Witnessed on national TV, Dateline NBC followed a pastry chef who undertook Nicoli's Master Visionary program and managed to achieve a weight loss of 40 pounds using the guided meditation and hypnosis sessions.
More information is available at: https://mastervisionary.com/remove-emotional-weight
Released as an MP3 file, the twenty-minute guided session shows people how to use their minds to control their calorie intake. The methods used are similar to those used to help people stop smoking.
Available to all, as a good-faith introduction to a series of audio meditation and hypnosis sessions, it programs the subconscious mind to reduce the urge to overeat. Most diet and exercise plans fail due to the temporary nature of the changes that are made. Post-diet, any weight that has been lost quickly returns.
The use of meditation and hypnosis is structured in a way that allows individuals to achieve behavioral changes. The hypnotist induces a receptive state of mind and, by suggestion, implants the idea that the subject wants to eat less than they did previously. The use of this technique can reap long-term health benefits.
The program recognizes that many overweight people 'comfort eat' and the sessions address the emotional issues which cause people to eat for comfort or reward. Participants often gain additional benefits beyond weight loss with many reporting improved sleep, less stress, and reduced anxiety.
Company President, Tom Nicoli, said: "Every behavior, habit, choice, and decision is done at a level below your conscious thinking. If your conscious mind worked for change, life would be easy. Using your conscious mind to create behavior change is like waxing your car to improve the engine's performance. It's the same with your mind. The conscious mind is what is above the surface while the subconscious is the engine that runs things."
More information is available via the above link.
Contact Info:
Name: Thomas
Email: Send Email
Organization: Master Visionary Executive Coaching
Address: 9926 Guardian Circle NW, North Canton, Ohio 44720, United States

Source: PressCable
Release ID: 88999767