Super Brand Publishing Founder Juliet Dillion Clark developed a platform-building tool capable of determining audience problems while generating and qualifying leads simultaneously.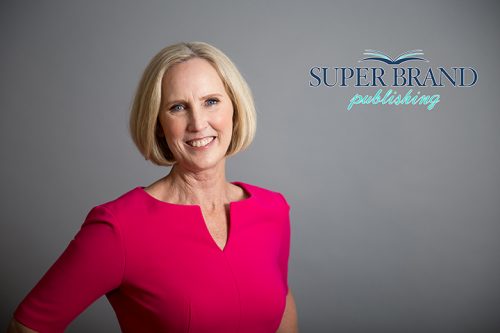 Sandy, United States - March 4, 2021 /MarketersMedia/ —
Super Brand Publishing, a team of experts that enable their authors to establish their brands across multiple platforms and to position them as the go-to authority in their area of expertise, has recently developed a power tool called Lead Logic Quiz. The quiz allows their authors to recognize who among their audience are the best within 180 seconds. The purpose of the Lead Logic Quiz is to help authors magnify their message and build audiences before launching.
Super Brand Publishing Founder Juliet Dillon Clark has successfully created the platform-building tool that assesses audience pain points, generates leads, and qualifies leads for businesses. The state-of-the-art yet straightforward technology can be used on social media, from the stage, and even at workshops to build email lists and create conversions that develop long-term relationships with potential clients.
Juliet established Super Brand Publishing after experiencing her big mistake – believing in the theory that all one had to do was write a book, self-publish, and instantly become a best-seller. Since opening their doors in 2009, they have already helped over 600 authors identify and connect with their ideal audiences using their effective proprietary assessment and efficient lead generation system.
Juliet's Lead Logic Quiz has been proven to produce qualified leads and convert them to sales which is the key to any successful business. It is composed of different sections representing an important element for creating the results their clients are dreaming of.
To learn more about Super Brand Publishing, visit their website at https://superbrandpublishing.com/ and learn more about their programs.
To get more information about Juliet's power tool, visit LeadLogicQuiz.com to learn more and get a session with Juliet Clark.
About Super Brand Publishing:
Super Brand Publishing is dedicated to showing brilliant, entrepreneurial authors a new way of expanding their visibility in the marketplace well ahead of publishing their books, building their audiences, and generating revenues in advance.
Super Brand Publishing's model is a proven solution that teaches authors how to build their visibility in the marketplace before the book is ever written. Instead of the book being the main event, the book becomes another marketing tool that helps non-fiction authors sell more products and services.
About Juliet Dillion Clark:
Juliet Dillion Clark is the founder of Super Brand Publishing, and her expertise-first approach stems directly from her own disillusioning personal experience with her first book back in 2008. She thought that her background with traditional publishing would make self-publishing easy. She decided to make that better way available by creating Super Brand Publishing.
"In today's market, clicks are no longer relationships," said Juliet Clark, bestselling author, publishing, and marketing consultant. "As authors and entrepreneurs, we need to be invested in more personal strategies to build actual long-term relationships with our clients."
Juliet Clark is a dynamic and sought-after speaker and podcaster who has spent the last twenty years helping authors, coaches, speakers, and small businesses all over the world build expert platforms.
Corporate companies, start-ups, and author/ speaker incubators worldwide have benefited from Juliet's unique and massively effective method of mastering lead generation and qualification for expert status.
Juliet created a platform-building tool that assesses audience obstacles, generates leads, and qualifies leads for businesses. This simple technology can be used on social media, from the stage, and at workshops to build email lists and create conversations that build long-term relationships with potential clients. Her podcast, Promote, Profit, Publish, helps entrepreneurs understand how to use great tools in the coaching and small business spaces. Listen to her podcast at https://podcasts.apple.com/us/podcast/promote-profit-publish/id1445478653
Contact Info:
Name: Juliet Clark
Email: Send Email
Organization: Winsome Entertainment Group, LLC
Address: Sandy, UT, United States
Phone: 661-313-7120
Website: https://superbrandpublishing.com/
Video URL: https://vimeo.com/516312288
Source URL: https://marketersmedia.com/super-brand-publishings-power-tool-called-lead-logic-quiz-recognized-the-best-audiences-within-3-minutes/88999761
Source: MarketersMedia
Release ID: 88999761