Want to Dip Into Energy without the Full Commitment of Oil?
May 19, 2021 at 10:56 AM EDT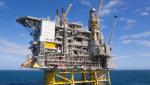 Nearly five months into 2021, it's fair to say the once downtrodden energy sector is generating plenty of buzz. That's lifting a slew of exchange traded funds, including the FlexShares Morningstar Global Upstream Natural Resource Index Fund (NYSEArca: GUNR). For investors previously...