Gian Ferrente launched the GF Anti-Viral Coated Copper Spandex Blend Gaiter, a sustainable and waterproof mask to ensure maximum safety and hygiene.
(PRUnderground) May 30th, 2021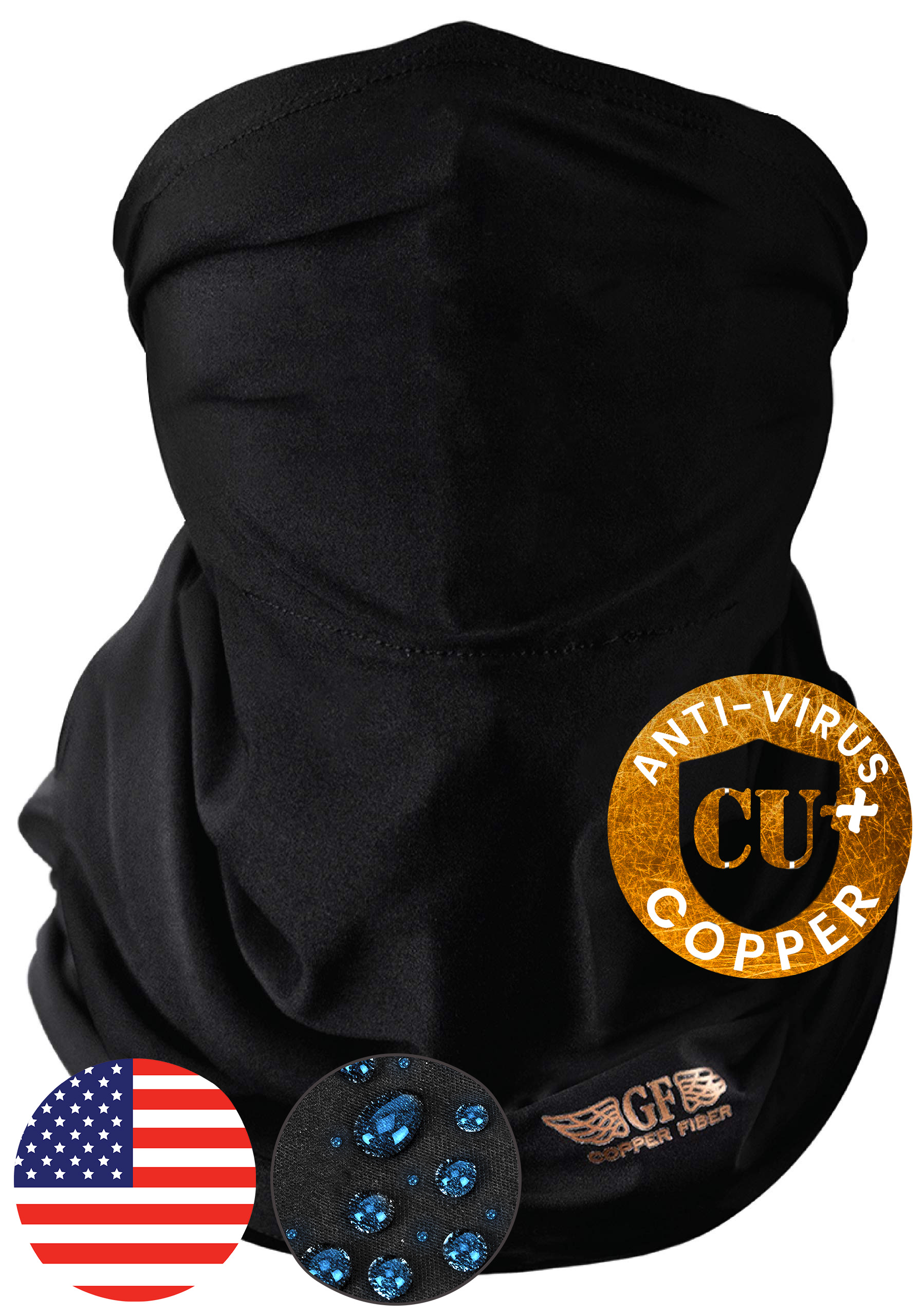 Since the time of Pandemic stroke, if there is one thing that has helped save peoples' lives and ensure their safety, it is Face Masks. In this challenging time when health and hygiene have become the utmost priority of people, it is important to possess good quality masks to save oneself and others and also help save the world. For this purpose, Gian Ferrente launched its premium quality Antiviral Copper Gaiter on Amazon, a face mask with four layers of copper of black nano-copper to ensure maximum safety and protection against germs and viruses and bacteria. This Ant-Viral coated copper spandex Gaiter is waterproof and developed and tested for the best possible mask properties, making it one of the most valuable products for the customers.
The Anti Viral treated copper Spandex Blend Gaiter provides instant protection against the viruses suspended in the air. Additionally, it's as easy to clean these masks to use them, providing complete safety and care with minimum hassle. The customers loved the Copper Gaiter on Amazon for its copper-infused fabric and adjustable closure; what's more impressive about this high technology copper that doubles the protection level adds extra filters inside. Additionally, it contains all the best features, making it easy to breathe and adjustable ear loops. The critical water repellant USA Satin in the mast made it the best giater on amazon available to date. The fabric repels any moisture reaching inside through the nanotechnology before it starts to decompose. It dries faster, keeping it fresh and more prolonged period.
The antimicrobial copper in Anti Viral Gaiter kills 99.7% of the gram-positive and gram-negative bacteria in 2 hours, making the product a big hit. With the anti-bacterial infection, the mask has been used as one of the most trusted and liked products among its customers and has ensured maximum protection and healthy alternate against other products. The pocket comfortable size of copper gaiter on Amazon proved to be another great benefit. Specifically designed for adults with nose bridges and having extra pockets for breathing room made it super comfortable for both men and women, catering to all their needs and comfort. The mask has been tested vigorously by a team of designers and experts to get a perfect size and the best design for maximum comfort. Gian Ferrente takes pride in providing its customers with the best quality products and keeping their safety and hygiene at the core of the business.
About the Company:
Gian Ferrente has been serving people since 1998 with its superior quality leather bags.  After the Pandemic, the firm launched GF Anti-Viral Coated Copper Spandex Blend Gaiter, a big hit on Amazon. The copper face masks are reusable and sustainable, provides maximum protection to people, and uses it up to 40 times without losing its main features.
About Gian Ferrente
Since 1982, we had been collaborating with Italian designer in producing leather bags, from pattern making to leather cutting, and from sewing to edging. Renowned for its exceptional craftsmanship technique, Gian Ferrente emphasizes on choosing the finest leather and material for our products. Inspired from Italian designs and culture, Gian Ferrente is designed for young working gentlemen who are looking for THE bag that can fit their gadgets, valuables and miscellaneous belongings
The post The GF Anti-Viral Coated Copper Spandex Blend Gaiter Mask Was One of the Most Valuable Products on Amazon first appeared on PRUnderground.
Press Contact
Name: Andy S.

Phone: + (66) 2 816-3182-5

Email: Contact Us

Website: https://www.gianferrente.com/
Original Press Release.