National SEO firm selected by Shane Hoefer to spearhead online customer acquisition efforts by optimizing website to increase organic website traffic.
(PRUnderground) July 24th, 2021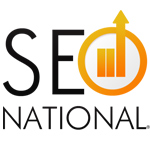 Founded in 2007, SEO National has helped many companies nationwide achieve their goals of expanding their company and reaching a broader online audience. A trusted leader in their industry, SEO National walks the walk and talks the talk. The 100% inbound and referral-based business is a result of their track record of success working with top-notch companies nationwide. They are pleased to welcome Shane Hoefer as the newest member of the SEO family.
When Shane Hoefer took over his father's business, Rocky Mountain Forest Products, he changed the way they did business, looking beyond the bottom line to adopt a people-first culture. Leading employees with empathy allowed his company to thrive and led Hoefer to develop his Blue Collar Business Blueprint. His mission now is to share his knowledge to improve people's lives in blue-collar industries.
"The Blue Collar Blueprint can revolutionize workplaces by encouraging more focus on people rather than the numbers," said SEO President Damon Burton. "I am a firm believer that treating employees well is a good model for business success. If employees feel valued, they work hard, and the company thrives. The search engine optimization that we do can expand online visibility for these business ideals."
Relying on sustainable methods rather than quick bursts of expensive advertising, Burton and his team focus on building long-standing relationships with their clients. They have worked with companies of all sizes, including small start-ups featured on Shark Tank to large corporations and NBA retail divisions.
"There are many great companies and ideas on the internet that remain hidden because they don't rank well with Google or Bing or Yahoo for one reason or another," remarked Burton. "Our job is to help determine what their Achilles heel is and use SEO to help them show up in relevant searches and reach people who will love what they have to offer."
To find out more about SEO National and how they help people like Shane Hoefer expand their online presence without paying for online advertising, call 1-855-SEO-NATL (1-855-736-6285) or go to www.SEOnational.com.
About SEO National
SEO National is a search engine optimization company north of Salt Lake City, Utah. This SEO company offers affordable, effective search engine optimization with a refreshingly personal approach to communicating with their online marketing customers.
The post SEO National to Lead SEO Campaign for Business Innovator first appeared on PRUnderground.
Press Contact
Name: Damon Burton

Phone: 1-855-736-6285

Email: Contact Us

Website: http://www.seonational.com
Original Press Release.