Australian accounting outsourcing provider promotes accounting specialists tasked with making efficiency a priority.
(PRUnderground) August 16th, 2021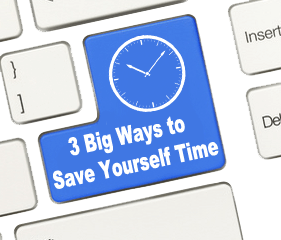 Back Office Shared Services (BOSS) is an Australian-based accounting outsourcing company focused on giving Australian and New Zealand businesses, accounting firms and individuals, the tools they need to reach their expansion goals. BOSS already boasts that they save people up to 42% in overhead costs; now they're looking to make worker integration, workflow systems, and turnaround times more effective for their clients.
Lee Court, Back Office Shared Services' Client Relationship and Marketing Manager, says: "The financial savings are already in place. But people who are not used to accounting outsourcing might worry that they're going to suffer a slowdown in their finances with the need to work with overseas accountants. That's never been the case at BOSS – the turnaround is actually usually faster than what a local accountant can manage on their own, with equal or even greater quality. 
"But this doesn't mean we can't keep searching for better tools to offer our clients. With that in mind we made the move to promote and hire three overseas team members who are tasked with searching for ways to streamline the accounting outsourcing workflow to an even greater degree." 
Naveen Gowda – CEO of Back Office Shared Services India
Naveen Gowda is the perfect fit for BOSS' mandate of finding an increased measure of efficiency. He brings a unique mix of technical and business skills to the table, sporting an MBA in Marketing and a Bachelor's degree in Computer Science. With over a decade's worth of experience in management, Gowda has worked with international companies operating in multiple countries, and has a successful record in key account management, service delivery, and client management.
Amjadkhan – Director, Back Office Shared Services India
Amjadkhan has over nine years' experience in commercial accounting, with a focus on taxation, auditing, and accounting. He is a member of both the Institute of Public Accountants of Australia and the Institute of Chartered Accountants of India. He is now tasked with running BOSS' Training and the Professional Development Department. He will focus on sharpening BOSS' training syllabus so that the virtual accountants can deliver on BOSS' promises of greater workflow efficiency.
Jeev Gurjalkar – Director, Back Office Shared Services India
Gurjalkar is a qualified Chartered Accountant of India, a member of the Institute of Public Accountants Australia and additionally carries a Bachelor Degree in Commerce. His expertise includes bookkeeping, partnerships, proprietary companies, Self-Managed Super Funds, tax planning for individuals, and trusts. He will be drilling down into BOSS' systems on the lookout for anything that can be streamlined to add to the efficiency offered to BOSS' clientele.
To hire accounting outsourcing staff visit www.boz.com.au
About BOSS, BACK OFFICE SHARED SERVICES PTY LTD
BOSS (Back Office Shared Services Pty Ltd) was founded in 2004 to provide skilled accountants and bookkeepers on a full-time, part-time and casual basis to commercial enterprises, accounting and financial services firms in Australia.
BOSS India is a subsidiary of BOSS Australia and runs just like an ultra-modern paperless Australian public practice because the Director and Accountancy Practice Principal, Peter Vickers, has been operating his own successful Australian public practice for over twenty years.
The post Accounting Outsourcing Made More Efficient With BOSS Pty Ltd first appeared on PRUnderground.
Press Contact
Name: Lee Court

Phone: 1800 889 232

Email: Contact Us

Website: https://boz.com.au/
Original Press Release.