Do Small Cap ETF Valuations Look Cheap?
August 24, 2021 at 06:00 AM EDT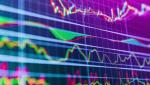 Small cap exchange traded funds may look cheap at first glance, but in scrutinizing the asset category, the valuations may not be as attractive as they first appear. For example, the small cap benchmark Russell 2000, which serves as the underlying portfolio for the iShares Russell 2000 ETF (IWM),...