A Life Roiled by Hardships, and Setbacks Drove this Personal Trainer to Become One of the Best in the Business
Online weight loss coach Iggy Odighizuwa equips his health-conscious clients for success by telling them upfront that they can either opt for excuses or results, but not both. Since starting his virtual training center—Iggy Fitness—in 2018, Odighizuwa has helped more than 3,000 clients get rid of their excuses and get results. His customized weight loss approach simply works. 
In part, those good results have been possible because the Cleveland, Tennessee,-based fitness trainer knows what it takes to level up. Raised into extreme African poverty, Odighizuwa spent much of his childhood in a Nigerian village that lacked running water, electricity, toilets, and even toilet paper for that matter.
"From out of my pain, I created a path to a life of success and became an entrepreneur." - Iggy Odighizuwa, CEO, Iggy Fitness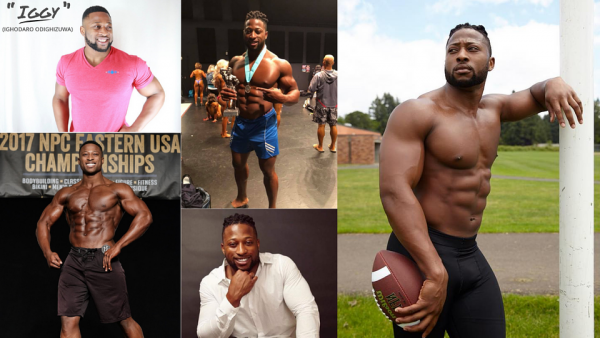 Iggy Odighizuwa of Iggy Fitness / Photo Credit: Iggy Fitness
It didn't help that Odighizuwa grew up fatherless. He and his three brothers were raised by their mother after her abusive husband was sentenced to life in prison after heshot and killed three people at the Appalachian School of Law. Iggy's father, would later be diagnosed with paranoid schizophrenia.
Coming back to the U.S., Odighizuwa encountered hardship and pain of a different sort—physical injury. During high school, Odighizuwa received a scholarship offer to play football for UCLA. Before getting a chance to play for the Bruins, Iggy injured his knee and lost any hope at securing his full ride. Undeterred, Odighizuwa pushed past the injury, and the loss to seize control of his destiny while watching his brothers continue their football careers in the NFL.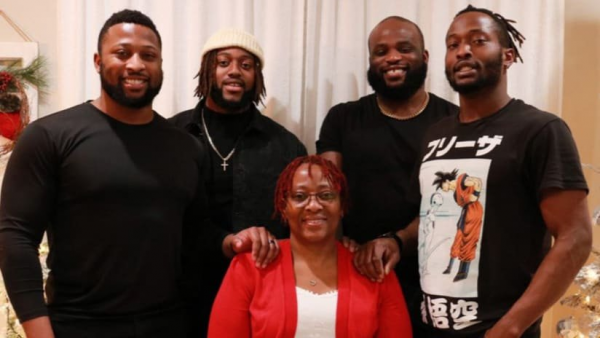 Abieyuwa Odighizuwa and her four sons: (Left to right) Iggy, Osa, Owa and EO. (Courtesy: Osa Odighizuwa)
Odighizuwa discovered he possessed a natural passion for helping people improve their lives. Leveraging that passion and his love of athletics, he went on to become a certified personal fitness trainer.
He then found work as an instructor at a local gym. Vowing to become the best personal trainer and determined to help others, Odighizuwa conducted over 100 workout sessions per week with clients.
He switched to offering virtual training sessions in 2018 to accommodate more people. The timing couldn't have been better: soon afterward came the COVID-19 pandemic, which forced many brick-and-mortar gyms to shutter and sent their patrons scrambling to find online substitutes.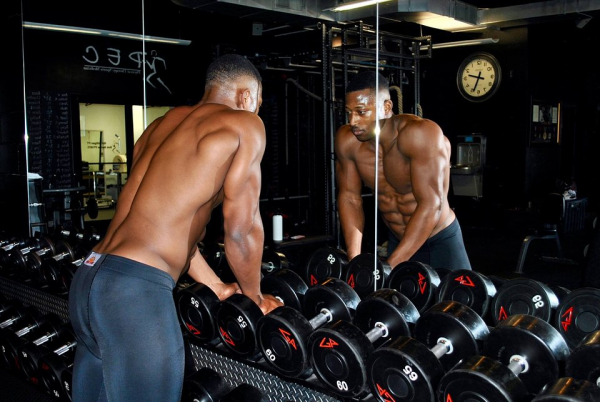 Iggy Odighizuwa of Iggy Fitness / Photo Credit: Iggy Fitness
"Taking my fitness business virtual opened doors to growth I didn't imagine possible," Odighizuwa says. 
Among Odighizuwa's most notable successes in the online world has been his viral "7-Day Fat-Blaster Challenge"—a fitness regimen he developed to help people more rapidly look and feel better. Its unique combination of addressing the needs of the body, mind, and spirit, makes it one of a kind. Nearly three years later over 3,000 individuals have so far taken the challenge and benefited from it. More details about the challenge can be found here: https://www.iggyfitness.com
Odighizuwa says the idea to take this holistic approach to health and well-being was sparked by the forces that shaped him throughout his life.
"I have experienced third-world subsistence—something most Americans cannot even imagine," he attests. "I know what it's like to experience real hunger and hardship. But these experiences have led me to highly value the abundance we have available to us in America. I am grateful that I can draw on my past experiences to improve the lives of those who come to me for assistance in gaining optimum health and fitness."
Media Contact
Company Name: Press Famous PR
Contact Person: Iggy Odighizuwa
Email: Send Email
Phone: 503-810-1269
Country: United States
Website: https://www.iggyfitness.com