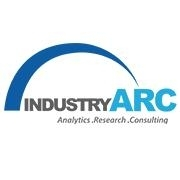 Pharmacy Automation Systems Market
Increased Demand for Medication Error Reduction Driving the Growth of Pharmacy Automation Systems Market
Pharmacy Automation Systems Market size was estimated at $3.98 billion in 2020, projected to grow at a CAGR of 7.89% during the forecast period 2021-2026. Pharmacy Automation Systems industry has witnessed huge demand as the routine and repetitive work is completed more quickly and with higher precision. Medication dispensing, packing, labelling, storage, and retrieval of pharmaceuticals are all examples of procedures that may be automated in a pharmacy. Automation systems assist pharmacies in streamlining process, reducing the risk of mistakes, and improving direct patient care. Pharmacists have been more reliant on technology to conduct both routine and complicated duties during the previous few decades. In general, information technology has had a huge influence on almost every organization and the millions of people that work for them. Because of the numerous advantages that automation provides, computer technology has been widely adopted: Routine and repetitive chores may be completed more quickly and efficiently. Workplace automation in pharmacies is represented by advanced robotic dispensing equipment. From the time of order input until the final delivery of a prescription, these innovative devices automate the processing of pharmaceuticals. Pharmacies may distribute the correct drug to the correct patient considerably more swiftly and accurately by automating the entire fulfilment process. This protects the patient from human mistake while also allowing the pharmacy to deliver better and more efficient customer care. Information technology is also being used to digitize, distribute, and maintain organized patient information, allowing for improved coordination amongst multiple caregiving entities acting on the patient's behalf to create a better continuum of care. In the future, pharmacists are predicted to deliver more patient-centered services owing to improved access to electronic health record (EHR) systems. In the field of medicine reconciliation, summary care records have already had an influence on hospital pharmacists. Community pharmacists will be able to have better access to national and local patient record services in the future.
Pharmacy Automation Systems Market Segment Analysis – By Product Type
Based on Product Type, Pharmacy Automation Systems market is segmented into Packaging and Labelling Systems, Medication Dispensing Systems, Automated Medication Compounding Systems, Tabletop Tablet Counters, Storage and Retrieval Systems. Medication Dispensing Systems segment is accounted for the largest revenue market share in 2020 owing to the rising incidence of deaths related to medicine and distribution mistakes, along with strict government laws, is putting pressure on healthcare institutions and pharmacists to use various drug distribution systems in order to improve patient care. According to a survey on pharmacy automation devices done by Pharmacy Purchasing and Products in 2019, 84% of hospital pharmacies have implemented or intend to use automated dispensing cabinets. Automated Medication Compounding Systems Segment is predicted to grow with the fastest CAGR of 8.1% in the forecast period 2021-2026. One of the primary factors driving this segment is the growing use of sterile compounding. For example, ARxIUM has introduced the RIVA IV compounding technology for 503B outsourcing, central-fill, and hospital pharmacies in December 2018. Furthermore, automated robotic sterile compounding systems provide technicians and pharmacists with the tools they need to improve dose accuracy and make intravenous (IV) pharmacy compounding safer, all while lowering costs and increasing compliance.
Pharmacy Automation Systems Market Segment Analysis – By End User:
Based on End User, Pharmacy Automation Systems market is segmented into Retail Pharmacies and Hospital Pharmacies and Others. Retail Pharmacies accounted for the largest revenue market share in 2020 owing to the factors like growing desire to reduce dispensing mistakes, an increase in the number of retail pharmacies, and an increase in pharmacist workload. Hospital Pharmacies Segment is anticipated to grow with the fastest CAGR of 8.2% in the forecast period 2021-2026. The Pharmacy automation is assisting hospitals in improving patient outcomes while also lowering long-term costs. The pharmacy staff is freed from the chore of counting pills in the hospital basement when automation is introduced, and their professional skills are repurposed to contribute to clinical and service-oriented activities.
Request for Sample Report @ https://www.industryarc.com/pdfdownload.php?id=16329
Report Price: $ 4500 (Single User License)
Pharmacy Automation Systems Market Segment Analysis – By Geography:
Based on Geography, North America Pharmacy Automation Systems Market accounted for the 34.1% revenue share in 2020. This is majorly attributed to the rising in the incidence of numerous chronic illnesses and a rise in the number of patients in the North American area During the current COVID-19 epidemic, there has been a surge in demand for medicines and medications that are free of cross-contamination and mistakes. As a result, all of these reasons have aided in increasing demand for these systems. Every year, more than 100,000 suspected drug mistakes are reported in the United States, according to the US FDA 2019. Furthermore, according to a Johns Hopkins research, drug mistakes cause more than 250,000 fatalities in the United States each year. As a result, it is regarded as one of the top causes of death in the United States. The majority of drug mistakes happen during the prescription and dispensing process. Automated medicine dispensing systems and cabinets are becoming more popular in North America, since they decrease dispensing mistakes while also enhancing inventory stock management, drug traceability, and dispensing speed. Asia-Pacific market is poised to grow with the fastest CAGR in the forecast period 2021-2026 owing to the growing geriatric population and increased healthcare costs. Additionally the rising need to reduce pharmaceutical mistakes, pharmacy decentralization, and technological developments by companies are projected to drive market expansion. For example, according to the Australian Commission on Safety and Quality in Healthcare, 2.0% to 3.0% of hospital admissions in Australia are reported owing to the medication errors.
Pharmacy Automation Systems Market Segment Analysis-Drivers
Increased Demand for Medication Error Reduction:
Medication mistakes, such as mistakes in the prescription and/or distribution of drugs, can be fatal to patients' health. Approximately 0.1 million individuals die each year as a result of medical mistakes in hospitals, according to the National Coordinating Council for Medication Error Reporting and Prevention (NCC MERP). Medication mistakes must be reduced in order to improve healthcare services and maintain patient safety. As a result of the increased use of pharmacy automation systems, mistakes relating to medicine, storage, retrieval, dispensing, and consumption are reduced.
Pharmacy Automation Systems Market Segment Analysis-Challenges
Adversity to Using Pharmacy Automation Systems:
Despite the advantages, some healthcare professionals and providers are hesitant to embrace or accept any IT-based pharmacy management system. This is especially true when there are cultural obstacles to overcome, as well as in growing economies. Many pharmacists do not believe they require assistance and, as a result, are hesitant to include pharmacy automation technology into their dispensing routine. Despite the substantial benefits of automated pharmacy systems, as seen by their widespread adoption, only large-volume pharmacies and hospitals have been able to justify the returns on investment (ROI) created by their installation.
Pharmacy Automation Systems Market Segment Landscape:
Product launches, mergers and acquisitions, joint ventures and geographical expansions are key strategies adopted by players in the Pharmacy Automation Systems Market. Pharmacy Automation Systems Market top 10 companies are Baxter, CareFusion, Omnicell, Inc., Kirby Lester, ScriptPro, LLC, Pearson Medical Technologies, LLC, Medacist Solutions Group, LLC, Accu Chart Plus Healthcare Systems, Inc., Talyst, LLC, McKesson Corporation, Amerisource Bergen Corporation
Acquisitions/Product Launches:
In June 2020, Swisslog Healthcare has introduced the Open Pharmacy in order to transform the pharmacies into health hubs. This has allowed community pharmacies to overcome obstacles and adapt to changing trends and expectations.
In October 2019, Parata Systems, a supplier of pharmacy automation, announced the launch of Max 2, their next-generation vial-filling robot. To increase efficiency and fulfill the demands of busy pharmacies, the pharmacy automation robot automates the labeling, filling, and capping of vials.
Key Takeaways
Increase in need to reduce the errors such as Medication mistakes and dispensing mistakes are recognized as important causes of hospital readmissions across the world, and are major factors driving the market.
By lowering long-term operational costs, increased use of automated technologies is predicted to boost productivity and increase the number of prescriptions filled by the pharmacy.
Moreover, depending on its use in various pharmaceutical processes, technological developments in pharmacy automation systems result in enhanced functionality, a greater success rate, and additional uses of the device.
However, installation of pharmacy automation systems necessitates a significant financial commitment. As a result, the high cost of these systems is projected to limit market growth to some extent throughout the projected period.
Related Reports: 
A. Pharmacy Automation Market
https://www.industryarc.com/Report/16329/pharmacy-automation-systems-market.html
B. Pharmacy Automation Devices Market
https://www.industryarc.com/Research/Pharmacy-Automation-Devices-Market-Research-504011
For more Lifesciences and Healthcare Market reports, please click here
About IndustryARC: IndustryARC primarily focuses on Cutting Edge Technologies and Newer Applications market research. Our Custom Research Services are designed to provide insights on the constant flux in the global supply-demand gap of markets. Our strong team of analysts enables us to meet the client research needs at a rapid speed, with a variety of options for your business. Any other custom requirements can be discussed with our team, drop an e-mail to sales@industryarc.com to discuss more about our consulting services.
Media Contact
Company Name: IndustryARC
Contact Person: Mr. Venkat Reddy
Email: Send Email
Phone: (+1) 970-236-3677
Address:Madhapur
City: Hyderabad
Country: India
Website: https://www.industryarc.com/