On July 23, 2021, the 23rd China Construction Expo, known as "the first exhibition of building materials in Asia", ended perfectly in Guangzhou. This exhibition is a whole industry chain exhibition covering the large home construction and decoration industry, from whole house customization, smart home, doors and windows, to production equipment, accessories and other subdivided fields, covering an exhibition area of 430000㎡. The scale ranked first among the planned national and even global similar exhibitions in the same year, the expo attracted nearly 1600 enterprises from 24 provinces (cities) across the country and brought together many top brands in the industry. Dealers, designers, real estate developers and industry media from all over the country gathered in Guangzhou to explore business opportunities, seek common development and witness the grand ceremony of the home building materials decoration industry. China Construction Expo has fully demonstrated its unique style in terms of scale, quality and industry reputation.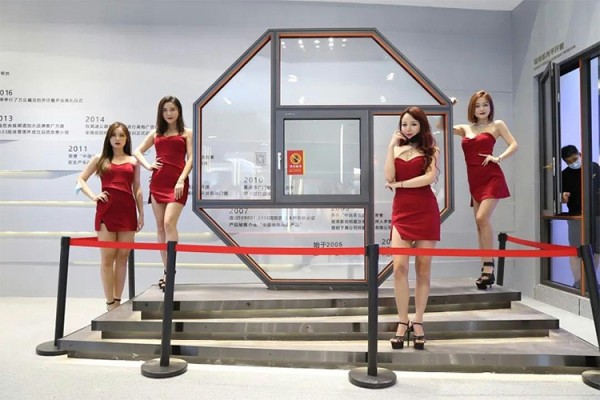 In this expo attended by tens of thousands of people, HiHaus is one of the most dazzling brands in the door and window industry. As one of the top ten brands of aluminium alloy doors and windows in China, it is known as the leader of the "China doors & windows integration revolution" and the trendsetter of modern doors and windows. The HiHaus intelligent technology experience museum with the theme of "scientific and intelligent life, infinite future" not only brought its highlight but also won strong affirmation from the audience. This immersive experience has completely occupied the C position in the industry. The unique exhibition display method is combined with a 360-degree panoramic three-dimensional experience, which is eye-catching and brings strong visual impact. This also makes everyone who loves life curious and explore the new technology of doors and windows. The on-site atmosphere is warm and the interaction is frequent. HiHaus on-site investment promotion personnel and sales personnel give customers on-site operation display and overall solutions according to different needs so that customers can get the best communication experience in the shortest time and realize customers' pursuit of a better life. Through this expo, HiHaus also received unanimous praise from the industry.
With the in-depth application of artificial intelligence, big data and other technologies, the system door and window is ushering in a new era. Doors and windows are endowed with more connotations of high-end intelligence, fashion personality and emotional connection. Innovation and transcendence is the mainstream of the development of doors and windows in the future. The rapid response of renewal speed and renewal cycle is the core competitiveness of door and window ecology. It is the core R & D direction of HiHaus whole house system doors and windows to give the whole house doors and windows the functions of hand intelligence integration, automatic induction, intelligent fresh air system, indoor air detection and smart home interconnection, as well as monitoring security, Wi-Fi and network security, alarm system and so on. Thus, starting from the factors of product configuration, younger design, space and size, HiHaus has carried out a series, diversified and themed new designs for scientific and technological aesthetic doors and windows, to bring users more scientific, smarter and high-end experience and feeling. A series of new products were released in 2021, such as Knight Series internal and external flat frame casement windows, bright series system double internal casement windows, and Xijiang series system internal casement windows. In particular, Knight Series internal and external flat frame casement window products adopt internal and external flat frame design at the opening part, zinc alloy fillet treatment, and 24C type heat insulation strip at the maximum, which makes the heat insulation performance of broken bridge more superior. It is conceivable that these new products have once again created a new brilliance of the brand.
n recent years, DIAOSI (HiHaus Chinese brand name) has made remarkable achievements by its strong R & D and manufacturing strength. HiHaus has always been the strongest backing to protect the healthy living life, deeply loved and trusted by consumers, showing its status as a palace level leader. In the Construction Expo, HiHaus system doors and windows also won several authoritative awards with strength. For example, the top ten influential brands in the door and window industry in 2021, the influential brand award in 2021, and the internal and external flat frame casement windows of the product Knight series were successfully selected into the 2020-2021 China's home furnishing industry boutique Yearbook. This is the outstanding performance of HiHaus in vigorously implementing the innovation-driven development strategy and the perfect result of continuously enhancing the strength and competitiveness of the enterprise.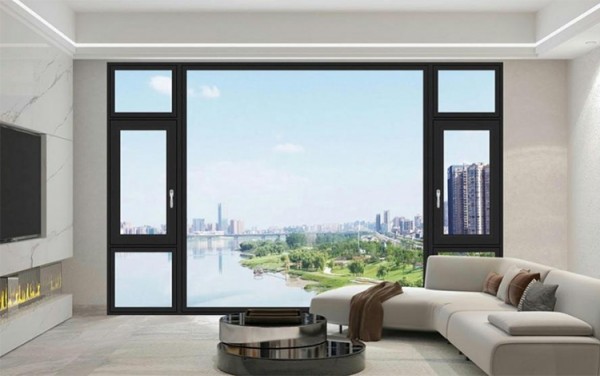 It must not be ignored that after 17 years of exploration and practice in the door and window industry, HiHaus has become an outstanding model of the national door and window brand. There are more than 1000 stores and outlets all over the country. Naturally, with the continuous expansion of HiHaus' influence, its products have been exported to many countries, which has achieved the brilliance of overseas brand HiHaus. Its products are mainly sold to the Americas, Southeast Asia, Middle East, and Australia. HiHaus is the flagship brand of higher aluminium doors & windows, factory established in 2 0 0 4, having now 17 years of experience in providing China's branding products. Business scope is aluminium windows and doors, curtain walls, sunrooms, wooden doors,handrails. Guangzhou HiHaus Building Materials Co., Ltd., as one of the trusted and recommended brands of windows and doors, curtain walls, HiHaus has supplied custom-made products for projects around the world. There are many advantages worth enumerating.

1. Strong Production Scale
HiHaus 's factory is located in Foshan, China, covering an area of 123,000 ㎡ and having a highly trained and experienced R&D and quality control team. At the same time, they have a perfect industrial chain and mature supporting system, and over 800 skilled workers, equipped with German & Italy brand imported machines they can fulfil your wishes down to the most specific details. HiHaus 's annual production capacity reaches over 500,000 ㎡.aluminum windows and doors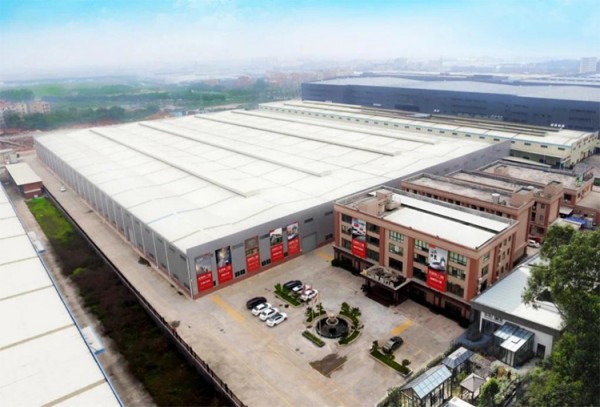 2. Trustworthy Quality
There is no doubt that quality is very important for products. HiHaus has introduced advanced German production equipment and has a manufacturing team with 10 years of production experience, which can solve kinds of technical difficulties in the production process, and ensure the products of  stable quality in every aspect of design. The product manufacturing process has realized automation, informatization and refinement. Ensure that every link of products from design, cutting, surface treatment, assembly, transportation, installation to service is well done to ensure high-quality products. To be specific,HiHaus guarantees superior quality through providing a full range of procedures: materials cutting-punching-glass sealing-accessories installing-assembling-QC-packing-loading. It has two hundred and thirteen technological processes and Fifty-eight quality inspection links that makes the limit test   of product performance in such as sound insulation, heat insulation, waterproof, air-tightness reach the international standards. Hardware accessories come from Germany's leading brands such as HOPPE and siegenia and do not miss any detail that can improve product quality. In addition, it has a perfect product quality assurance system to ensure that customers can quickly obtain solutions to quality problems.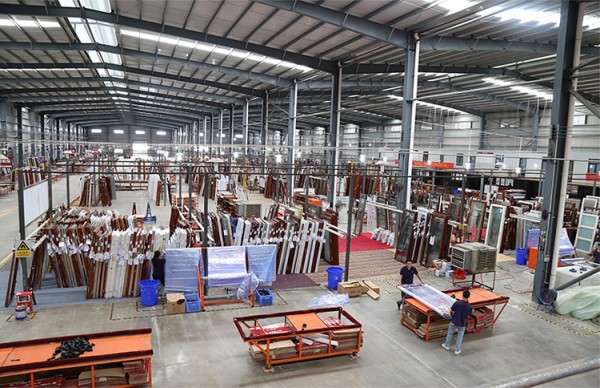 3. Qualified Qualification Certification
In 2007, HiHaus passed ISO9001:2000 international quality system certification. It also passed the test of AAMA. Moreover, the raw materials use environmental protection profiles that meet European E1 standards and integrate Chinese traditional cultural concepts and European and American cutting-edge fashion design elements. Such qualification certification is fully in line with the concept of safety, environmental protection and green energy conservation in the construction market. DIAOSI puts the concept of quality, safety and environmental protection throughout the whole life cycle of each product to create a healthy and comfortable safety barrier for thousands of households.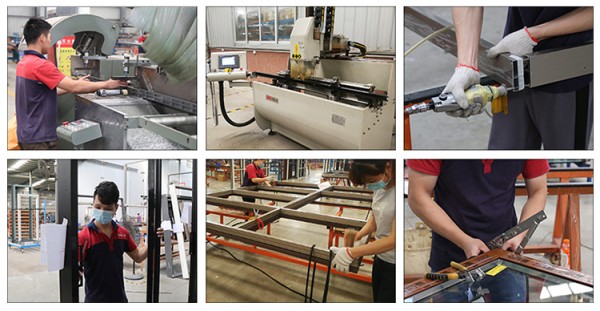 4. Technological Innovation Keeping Pace With the Times
Driven by the wave of science and technology, we can realize that nothing is more important than technological innovation. The more innovation, the greater the opportunity. It has always stood at the front of industry development, vigorously implemented the innovation-driven development strategy, continuously increased investment in innovation and R & D, promoted core technology breakthroughs in key areas, accelerated product upgrading, and provided diversified products for the market.
5. Diversified Brand Promotion
The high-speed rail line, the high-speed rail and the airport express are promoted by using the double line brand strategy of "online drainage and offline experience". The cooperation is promoted by the use of the voice service and the media operation, and the media advertising is promoted tik-tok, the high-speed rail naming and airport speed.
6. Advanced Enterprise Concept
With fairness, cooperation and perfection as the core values, it has maintained healthy and rapid development. Looking forward to the future, HiHaus will continue to be guided by the modern enterprise concept, innovate in the spirit of "pursuing perfection", and continue to provide high-quality enjoyment for more families. In terms of service attitude, it is absolutely satisfactory. As HiHaus says, our mission is better service and more value.
With the continuous development of the times and facing new consumer groups and needs, HiHaus will comply with the trend of the times and promote the high-level development of the industry based on ensuring product quality. HiHaus has been striving for 17 years, always keeping close to the consumption upgrading demand with craftsmanship, realizing the dialogue between products and people, and establishing the brand trust value system with word-of-mouth. We believe that it will always maintain strong market competitiveness and truly provide unlimited possibilities for more families to live a better quality of life.
HiHaus, Worthy of your trust.
Please leave your contact in below, our consultant will contact you and share the professional advise for your project.
Media Contact
Company Name: Hihaus Building Materials
Email: Send Email
Phone: +86-18922126334
City: Nanhai District, Foshan
Country: China
Website: https://www.hihausbm.com