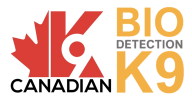 Vancouver - TheNewswire - September 21st, 2021
Vancouver Headquartered Canadian K9 Detection has formed a strategic alliance with U.S Headquartered Bio- Detection K9 who are partly owned by one of the world's leading Bio-technology and medical technology organizations, NEOVACS, the partnership allows for Canada wide services of (BDK9's) COVID detection dogs.
Historically dogs were domesticated due to their incredibly sensitive sense of smell, this highly evolved tool has been used to detect many targets of interest, including explosives, firearms, narcotics, contraband tobacco and several human diseases and conditions such as cancers, epilepsy and now COVID-19 and its variants.
Bio-Detection K9 (BDK9) who are owned by U.S parent company Priority One Canine (P1K9) and French Bio-Medical Company NEOVACS, and Canadian K9 Detection, who are owned by group8108 Executive Protection Inc.  have formed a strategic alliance to provide K9 Detection for COVID in Canada.
Bio-Detection K9 has been actively training canines to detect agricultural pathogens since 2011 with the help of their renowned USDA virologist and scientist Dr. William Schneider and have  
developed a proprietary method to train canines to directly detect pathogens and have produced COVID Detection K9's that can non-invasively assess human subjects in seconds with a 99% accuracy rate.
Three types of validation studies were done: blind studies using viral proteins or clinical samples from PCR confirmed positive and negative individuals, and a double-blind study on humans. In all cases the canines were compared to PCR as a standard diagnostic method.
In the two blind studies the canines were nearly 99% accurate and evidence from Dr. Schneiders study indicated that the canines might be more accurate than PCR, especially for early-stage asymptomatic infections.
On multiple occasions people who came to the testing facility were negative by PCR but the canines alerted, the same people came to the same facility a week later, and this time they tested positive by PCR.
Derek O'Rourke , Program Director Canada says:
"COVID detection dogs are recognised by the World Health Agency as a valuable tool and aid to COVID detection, a scientifically trained dog can screen a person in ten seconds or less, where most COVID-19 Detection assay testing methods take at least 15 minutes per person. On average, detection testing costs businesses and governments anywhere from $60.00- $150.00 per person.
Our K9 screening solutions costs less than $1.50 per person. The cost savings, accuracy, time savings and the elimination of bio-hazardous waste make this detection screening method, the best value, most accurate and environmentally sustainable solution worldwide".
For more information, contact:
Derek O'Rourke (Canada) +1.647.906.2933
Jerry Johnson BDK9 (USA & Mexico) +1.832.364.4844
Resources: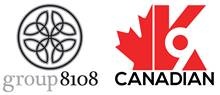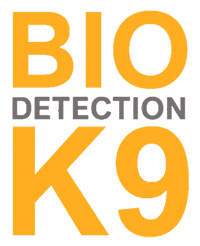 Copyright (c) 2021 TheNewswire - All rights reserved.