Killing Two Birds With One Stone, the Shoelace App Empowers Users to Catch Up With Friends While Getting in Shape
(PRUnderground) September 21st, 2021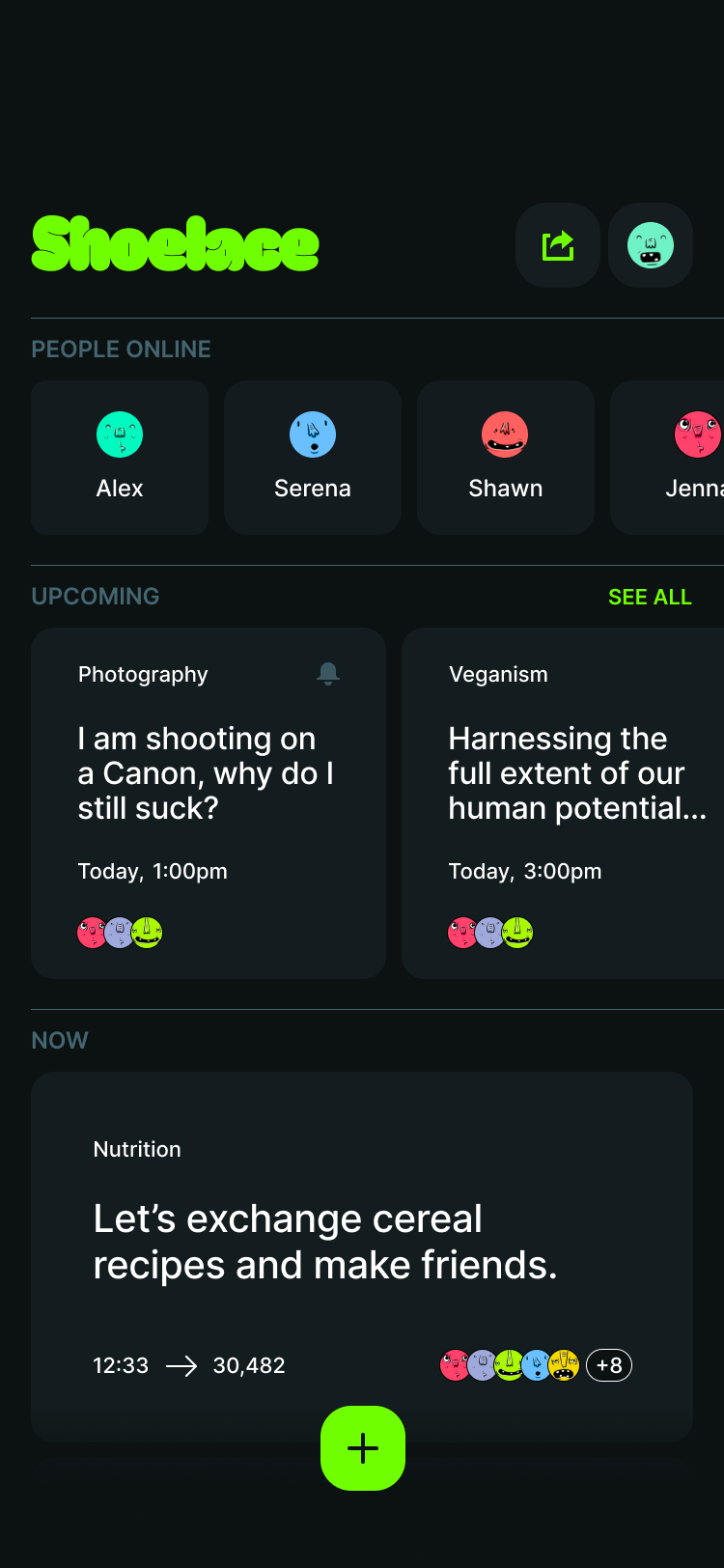 For decades doctors have informed the public that walking is perhaps one of the most healthy habits and exercises one can practice daily, yet for decades this simple yet effective exercise has been long overlooked. Walking is not only a fantastic way to get in shape and maintain optimal health, but it is an opportunity to nurture relationships, catch up with friends, learn something new, or even make new friends in a low-stress, casual format. In 2021 however, personal contact may be limited — but one purpose-driven app is determined to change that. 
Introducing Shoelace: the revolutionary social audio app that leverages cutting-edge technology to allow users to invite new friends and old friends on a walk from anywhere in the world. Having recently hit the Apple AppStore, Shoelace empowers both groups and individuals to walk and talk with peers about life, goals, relationships, finance, and everything in between; all while getting a great workout. Featuring a sleek, user-friendly interface, Shoelace users can easily invite friends to a session right from their phone before hitting the trail to dish about the latest gossip or trends while staying on track with their goals. 
Over the past year and a half, most have gathered a few extra pounds of quarantine weight that they are eager to take off. That being said, everyone understands how difficult it can be to stay motivated to exercise while going it alone. Shoelace allows users to join a dedicated fitness community who provides motivation, accountability, great conversation, and an effortless medium to meet new friends! Nurturing healthy habits both physically and mentally, Shoelace tracks previous workouts and implements step-leaderboards amongst friends to fuel the fires of healthy competition. 
Historically, the fitness industry has been tailored to the individual rather than a united community rooted in interaction. Unlike anything the market has ever seen before, Shoelace places equal emphasis on fitness and communication to create a symbiotic balance of mind, body, and soul. 
"With the Shoelace app, we want to show the world the true power of walking and talking together." – Bens Hilaire, Co-Founder and CEO
Through proof of concept, dedication to innovation, and unwavering commitment to cultivating connected communities; Shoelace's purpose-driven vision has come to fruition with the official AppStore launch of the Shoelace App. Be sure to tie your Shoelace before you leave! 
To learn more about the Shoelace App, please visit: https://shoelacefit.com/ 
About Shoelace
Shoelace is a cutting-edge social audio mobile fitness app designed to bring people together through the power of fitness. Founded in 2021 by Nezz Inc, Shoelace has hit the market to repair the void of the isolation 2020 left behind. Shoelace enables users to take a walk with their friends in a virtual format, from anywhere in the world. Designed to cultivate personal connections, increase accountability, and motivate the world to create healthy habits, Shoelace is now available in the Apple AppStore for download on any iOS device.
The post Introducing Shoelace: The Revolutionary Fitness App Cultivating Powerful Personal Community Through Exercise first appeared on PRUnderground.
Press Contact
Name: Bens Hilaire

Phone: 5613052442

Email: Contact Us

Website: https://shoelacefit.com/
Original Press Release.