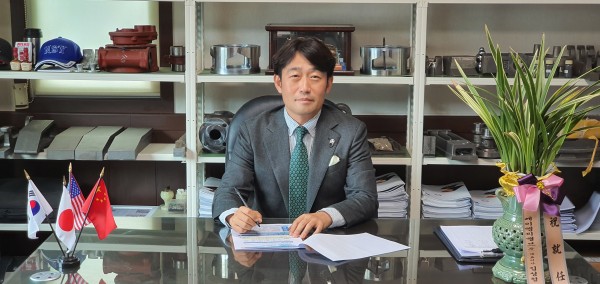 YS Special Steel's CEO, Leo Park says "Steel casting and injection molding will become a new trend in the casting industry for the fourth industrial revolution.
As the global steel casting industry faces mega-trends such as low carbon, aging society, high wages, energy-saving, and the 4th industrial revolution, there is an increasing demand for high efficiency, high productivity, flexible manufacturing processes, and the development of materials for various industries in order to respond to the various needs from the ever-growing market.
YS Special Steel, South Korea's leading company in the steel casting industry, has developed a Smart Conformal Injection Casting (SCIC) Mold that makes up for the weaknesses that the existing injection mold possesses, and it's gaining a lot of attention. Here, in this article, you can learn more about related technologies and their product features. The following is a transcript of the interview with the CEO, Leo Park. 
• How is the current state of South Korea's steel casting industry?
- Most of South Korea's main industries are enjoying the best boom in 10 years, but the steel casting industry has not yet recovered from the negative impact that COVID-19 has brought, and due to global industrial inflation, the profit rate is getting lower. However, the demand for castings is expected to increase from 2022 especially in the South Korean shipbuilding industry.
• What are the benefits of the new SCIC Mold compared to the existing steel casting?
- Cooling performance is the most important factor when evaluating mold performance. Compared to conventional steel casting, our SCIC Mold has improved temperature uniformity by 55%, extending mold life, and making the cooling rate faster by more than 40%, which results in the reduction of overall production time by more than 30%. 
• What are the YS Special Steel's technical features for SCIC Mold production?
- That's custom manufacturing. Our head office operates a batch production system to meet the needs of our customers for materials, molds to finished products.
Our design technology for casting alloy and a flexible manufacturing process allows us to provide customized mold materials and designs, so the technology with its large expandability can be differently applied depending on materials for injection molding or design.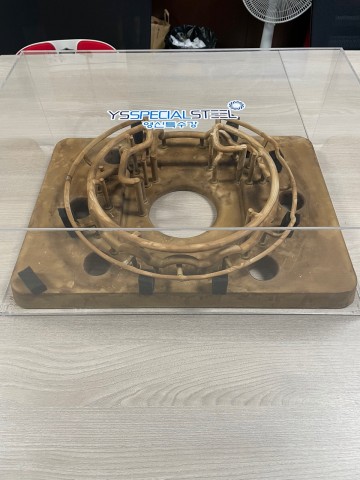 • What are the advantages compared to diffusion bonding technology?
- Diffusion bonding technology is a method mainly used by companies that usually do high-pressure molding. It has the advantage of being able to freely form a cooling channel, but the mold lifespan is relatively poor due to the nature of the process. Considering the point, we applied a 3D sand printing method to form a cooling channel, which has improved our productivity by 38%. On top of that, in terms of durability, injection molds made using casting steel are found to be 4 to 5 times superior to products using diffusion bonding technology. It means it could give the benefit of reducing production costs for the companies that use the product for a long period of time. 
• It looks like a groundbreaking technology, so how much has it been commercialized so far?
- For the last six months, we've been working with company S, the world's largest electronics developer for the product development, and we are currently working on mass-production testing at our Poland plant. If the mass production goes successfully, company S will be applying our SCIC Mold technology to 30-40% of their products for the total mold for the next 5 years. 
CEO Park lastly said, "I hope YS Special Steel keeps leading the industry through constant research and innovation in this field and would like to actively communicate with various overseas business partners."
Media Contact
Company Name: YS SPECIAL STEEL CO.,LTD
Contact Person: Park, Sung Soo
Email: Send Email
Phone: +82-41-582-7228
Country: South Korea
Website: http://ysspecialsteel.com