Married pair of small-town Texas teachers, Jonas and Jackie Schwartz, just released a #1 best selling weight loss book that teaches how to lose weight in 15 minutes a day
(PRUnderground) September 27th, 2021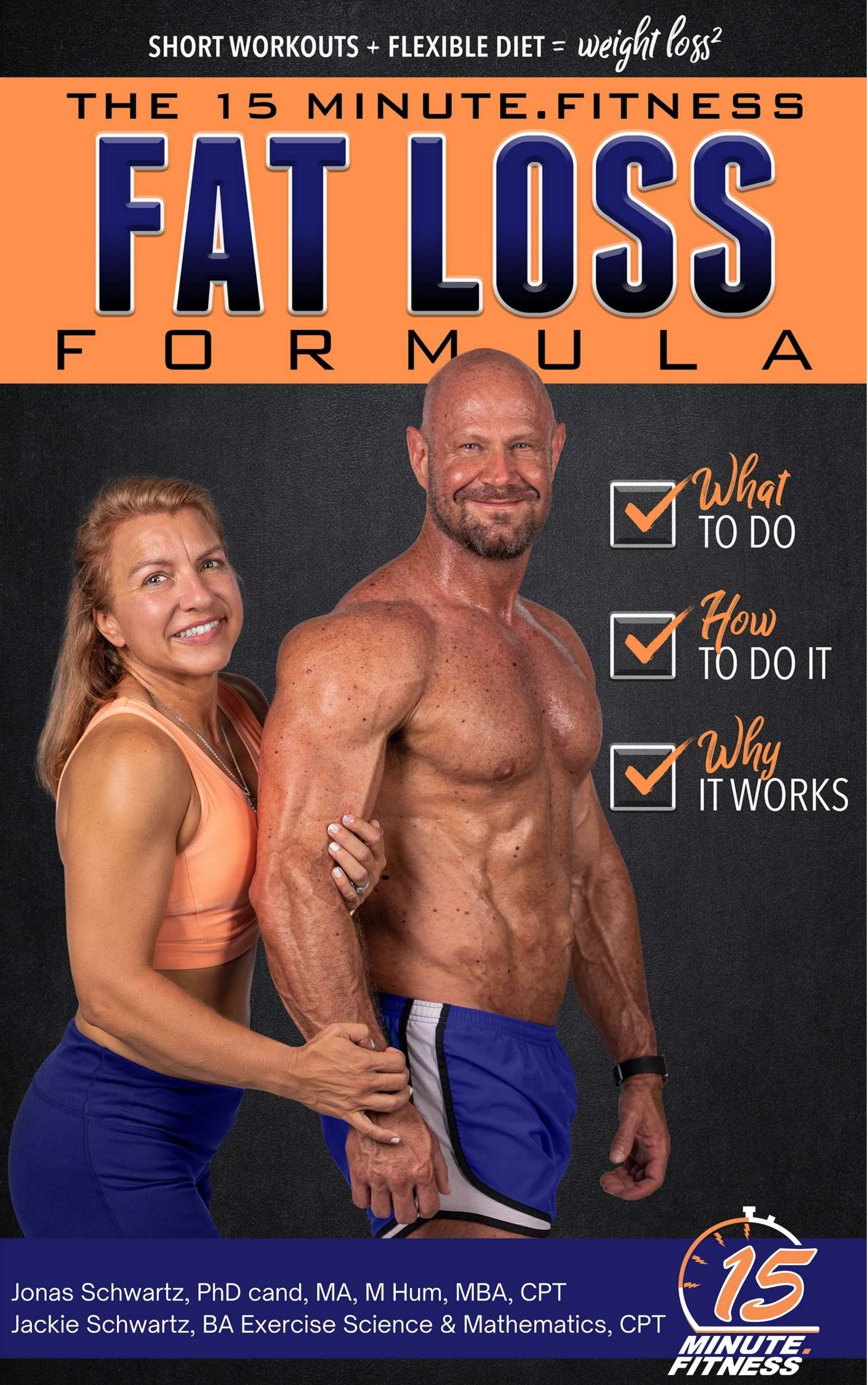 Formally released early last week, 15 Minute Fitness Fat Loss Formula topped several charts (including #1 in Hot New Releases and #1 best seller in the category of "Healthy Diet") by week's end.
Jonas Schwartz, professor of philosophy, politics and history at Navarro College and wife Jackie Schwartz (retired teacher from the Ennis School District) teamed up to co-author what they claim is a revolutionary approach to permanent weight loss. Beneath the banner "Workout Smarter not Harder!" Jonas and Jackie have taught thousands how to get in shape in only 15 minutes a day.
According to Jonas:
Most people are just plain misinformed. They are guided by scientific and anecdotal evidence that is decades old. The most recent scientific research has made it resoundingly clear what things actually work in terms of changing body composition and what things are just a huge waste of time. We want to be the voice of truth for all the people out there who are confused, overwhelmed, and mystified–people who need to lose fat and get healthy but don't really know where to start. Our message to them is that it is far easier than they have been led to believe, and we've created a step-by-step guide to lead regular people towards lifelong health, strength, and fitness in this book.
Teaching young children in gym class for years motivated Jackie to retire from the school district in order to coach the parents of these children toward a healthier lifestyle:
It broke my heart to see very young children already in a state of ill-health. More and more young children are showing up to school morbidly obese and diabetic. This is an epidemic new to our times, and I felt like I had to do something. I knew I couldn't truly change their lives merely by teaching the kids. I had to teach the parents, the role models of behavior, the ones who actually packed the school lunches how to live a healthier lifestyle to pass on to their children. That's when I knew I had to dedicate myself to coaching parents full-time. I know I'm making more of a positive impact on families now through our services. That's our dearest hope for the new book we just released.
About 15 Minute Fitness:
Jonas is a professor of Philosophy, Ethics, History and Politics for Navarro College at Corsicana, Midlothian and Waxahachie, Texas. He completed his PhD coursework at the University of Dallas, where he earned two of his three Masters degrees.
Jackie completed her B.A. at the University of Texas at Arlington, where she double majored in Mathematics and Exercise Science. She has retired from teaching Mathematics & Physical Education to young people and now coaches adult clients full-time through 15Minute.Fitness,  the health and fitness coaching service they co-founded. She works toward a healthier, happier world, one family at a time.
Jackie and Jonas live in a small town in North Texas. They enjoy their faith community, family time (including 11 grandchildren), camping, dancing and consuming the latest exercise and nutrition science research.
The post 15 Minute Fitness Releases New Book "Fat Loss Formula" and Instantly Tops Amazon Best Seller Charts first appeared on PRUnderground.
Press Contact
Name: Jonas Schwartz

Phone: 469-569-0490

Email: Contact Us
Original Press Release.