Dr. Boris Farber, Vice President European Academy of Natural Sciences, Chairman of USA division of European Academy of Natural Sciences, CEO of: Farber's Center for Academic Success, Inc.; Noigel, LLC.; TRIZ Biopharma International, LLC, QuaziVita International Corp., was recently selected as the Top Innovation Expert in STEM, Education, Homeschooling and Molecular Biotechnology for 2021 by the International Association of Top Professionals (IAOTP)
(PRUnderground) October 4th, 2021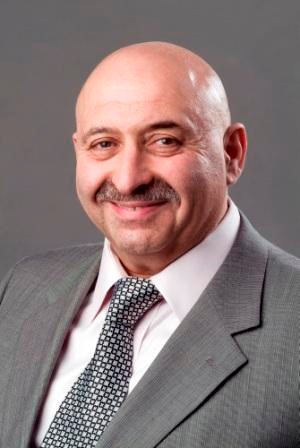 Dr. Boris Farber, Vice President European Academy of Natural Sciences, Chairman of USA division of European Academy of Natural Sciences, CEO of: Farber's Center for Academic Success, Inc.; Noigel, LLC.; TRIZ Biopharma International, LLC, QuaziVita International Corp., was recently selected as the Top Innovation Expert in STEM, Education, Homeschooling and Molecular Biotechnology for 2021 by the International Association of Top Professionals (IAOTP) for his outstanding proficiency of education, brilliance of innovation and his ability to excel in Molecular Biotechnology.
While inclusion with the International Association of To Professionals (IAOTP) is an honor in itself only one member is chosen for this esteemed award based on their years of experience in the field, professional accomplishments, academic achievements, leadership abilities, and contributions to their communities. This fascinating member has succeeded in extraordinary ways and in every role he has ever taken on. Dr. Farber has contributed a large portion of his life's work to research, science and inventions, he is an inspiration to all that know him.
Dr. Farber will be the proud recipient of the Top Innovation Expert in STEM, education, Homeschooling and Molecular Biotechnology for 2021. Dr. Farber has an astounding fifty years of professional experience in higher education, dedication to his profession, originality of thought and a passion for educating himself and those around him. The International Association of Top Professionals will recognize Dr. Farber this year at their Annual Awards Gala being held at the Plaza Hotel in NYC this December. Along with these merits, IAOTP has honored Dr. Farber as their Man of the Year for 2020, he earned the prestigious Lifetime Achievement Award in 2019, he was named Top Biotechnologist of the Year for 2018 and also as the Top Educator of the Year for 2018.
His accomplishments were shaped by two important events in his childhood. The first was a present Dr. Farber received from his parents (his father was an inventor and a Green Beret officer, and his mother was a pharmacologist) for his 10 th birthday, a collection of books and coins dedicated to Leonardo Da Vinci. The second event occurred when he was 11. His father introduced him to a new philosophy of system thinking called TRIZ (Theory of Inventive Problem Solving), and a year later, his father introduced him to Genrich Altshuller, the creator of TRIZ. These events inspired Dr. Farber to want to understand the legacy of Leonardo Da Vinci from another perspective. Namely, to develop a system using TRIZ to create inventions and projects and understand the legacy of Leonardo da Vinci from a TRIZ and Anticipatory Failure Determination Analysis perspective.
Having a well-rounded education is what Dr. Farber attributes all his success to. He has devoted a significant part of his life and career to the study of biomechanics and optics. Dr. Farber has also gone on to study the scientific legacy of Leonardo Da Vinci. It has been a life-long goal for him to study the relationship between various fields of Da Vinci's science and art.
In studying Da Vinci's legacy a few facts stood out to Dr. Farber. Firstly, Da Vinci displayed top skills in an unbelievable number of diverse areas. Mankind has never seen such a prolific individual across such a vast array of fields. Secondly Da Vinci, in addition to great scientific brilliance he was one of the greatest artists the world has ever known, As Da Vinci himself said "The human foot is a masterpiece of engineering and a work of art." The last fact that stood out to Dr. Farber was Da Vinci's discovery of the wave nature of light. Specifically, Leonardo studied interference and diffraction in optics many centuries before they were discovered by the broader scientific community.
It was impossible to understand Da Vinci's legacy without diverse knowledge in different fields, so Dr. Farber created a plan to gain a well-rounded education in a number of subjects including but not limited to: painting, biomechanics, and optics. As a result of his interest and hard work, he studied independently and received a high school degree diploma externally, after finishing eighth grade. Since then he has studied in 17 different institutions and post graduate schools.
Some of his majors were Bioengineering, Biomechanics and Biotechnology. Dr. Farber received a Postdoctoral Degree in Bioengineering and Applied Mathematics at the Central Research Institute of Prosthetics and Orthotics. In 1987 Dr. Farber earned his Ph.D. in Bioengineering and Robotics at the Moscow State University of Instrument Engineering and Computer Science, and a Ph. D in Biomedical Engineering at the Central Research Institute of Prosthetics and Orthotics in Moscow. He received his Dr. Sci. Degree in Biotechnology and Biological/Medical Systems Control at Peter the Great St. Petersburg Polytechnic University in 1992, and then received a Professor Diploma in Biomechanics in 1994 and a Professor Diploma European Academy of Sciences in 2017. Dr. Farber also obtained a strong background in Electronics and Semiconductors from The Technical College of Electronic Devices in 1971. He also studied Mechanical Engineering in 1976 at the State Technical University, Applied Mathematics in 1979 at Moscow State University, and Applied Dynamics in 1983 at Institute of Constructions. Some additional areas include Applied Mathematics and Programming (Institute of Radio Electronics and Automatics), Advanced Programming, (Institute of Programming), Applied Homotoxicology (Academy of Homotoxicology), and International Patent Law (Academy of Intellectual Property, 1981).
Dr. Farber is the author of fundamental works in bioengineering, biotechnology, mathematical modeling, prosthetics, orthotics, biomechanics, bionics, movement control, kinesiology, electrostimulation, scoliosis, myoelectric control, ergonomics, rocket-space industry, technologies for post-stroke and post-heart attack treatments, artificial intelligence in expert systems, cancer and atherosclerosis diagnostics, pharmacological biotechnology and nanotechnology. His four-volume books titled "Theoretical Aspects of Motion Control and Electro-stimulation" became bestsellers for professionals in this domain. His latest article "Creation of New Medical Drugs Based on TRIZ and Computer Mathematical Modeling" won an international competition at the European Academy of Natural Sciences 2019.
Using TRIZ and his vast education he is credited with more than 700 technologies, inventions, scientific articles and books in various fields including: logistics, automotive; construction; dynamic testing, agriculture, logistics, test methods; seismic exploration; training; electronics, applied optics; car industry, ignition systems, multi axis trucks, ergonomics, magnetic fluid control, education, operators' control, sport, medicine, bioengineering, orthopedics, biomechanics, prosthetics, and bioelectrical control. Additionally, he has inventions in medical systems, and vibrotactile receptor systems. His inventions have been used not only on Earth for patient rehabilitation after strokes, but also in in spaceflights and orbital space stations.
Based on TRIZ and theory of evolution, he has been developing self-adjusted and self-organized dynamical systems in many areas of his research starting in 1971 with Semiconductors, then dynamic layered system in 1973. In 1984 he developed inventions in dynamic multiaxial vehicles. Furthermore, he created the world's first group of self-adjusted dynamical mechanisms for Bioengineering in 1979. Dr. Farber also developed self-adjusted dynamical rheological elements based on magnetic liquid for prosthetics and for training devices in 1983. Starting from 1984, he published development forecasts for Prosthetics and Orthotics based on The Laws of System Evolution, which were used for creating a line of pioneer self-adjusted prosthetics and orthotics. He invented the first adaptive dynamic self-adjusting rational systems in bioengineering that are patented and commercially available in the rocket and space industry. Dr. Farber's inventions have helped hundreds of thousands of patients in rehabilitation with spinal problems (including a new proprietary method of treating scoliosis), lower and upper limbs prosthetics and orthotics and improved their lifestyle.
Being the Director of Science at the Central Research Institute of Prosthetics, the largest institute in the world in this field, he made the next logical step by applying this approach of self-adjusted and self-organized dynamical system for developing different aspects in the medical field. Dr. Farber and associates started research in self-adjusted and self-organized dynamical drugs in 1993. As a result, a new group of 21 medical drugs were discovered, including the first dynamic drugs in the World. These drugs are quasi-living, self-adjusted, self-organizing dynamic medicinal and diagnostic medicines, which represent a revolutionary jump from static medicines to dynamic drugs with variable structure and synergy. These drugs system have the ability to adjust to the body of each individual, and to adapt to its system of receptors. As a result, the effectiveness of such drugs increases the action spectrum extends substantially. The implementation of this approach has shown tremendous results. For instance: a dynamic antiviral veterinary drug was produced showing wide action spectrum and efficacy. Another example is hemostatic "Gemma" successfully applied in practice on the battlefield and saved hundreds of lives. His group continues to research dynamic anti-cancer drugs, antiviral drugs, synergistic quasi-living antibiotics, and antiatherosclerosis drugs. They are also developing quasi-living medicines for diabetes, insulin, vaccines, and wound healing. They have developed a method of reducing polymyxin nephrotoxicity. He is one of the fundamental discovery authors of "the phenomenon of virulence factors and toxin formation loss in bacteria during the stimulation of cAMP accumulation inside cells."
Dr. Farber's research and inventions are based on a strong scientific mathematical foundation. For instance, he created a set of advanced mathematical models including: a mathematical model of anthropomorphic robots for optimization for patients with artificial limbs, based on a system of Lagrange differential equations; mathematical models of human gait, based on Kelvin-Voigt rheological elements and systems of differential equations; mathematical models for the analysis and synthesis of spatial mechanisms; discrete mathematics models for synthesis elements of anthropomorphic systems; mathematical model for Pacinian vibro-receptors; blood cell morphometric method lymphocyte regression model for cancer diagnostics; combinatorial mathematical model for optimization self-organization and adaptation of molecular robots, etc.
Based on a strong scientific-mathematical foundation, his team designed unique software applications including: Expert Systems for Biomechanical Measurement and Prosthetics and Orthotics Prescription, based on Artificial Intelligence; Interactive Anthropomorphic Models with viscoelastic elements; and Lagrange anthropomorphic robots. His pioneer magnetorheological fluid appliances are implemented in a new generation of computer control prosthetics and muscle training machine based on myoelectric control. His inventions are widely used and have brought tremendous economic and social benefits.
Dr. Farber's impressive repertoire of prior roles has included working as a Scientist, Chair of Department of Artificial Limbs, and as a Director of Science at the Central Research Institute of Prosthetics, the largest research institute of prosthetics in the world. The first myoelectric prosthesis hand in the world was created at the Institute and the Institute received the Order of the Red Banner, one of the highest awards from the government as a result. With over 4 decades of professional experience as a seasoned and trusted Scientist, Educator, Biotechnologist, and Entrepreneur, Dr. Farber has certainly proven himself as an accomplished professional and expert in the field who has worn many hats.
In order to develop such diverse Bioengineering, Bio and Nano Technologies research projects, he and his team created several companies including: Noigel, LLC, (inverse of Legion), Farber's Center, TRIZ Biopharma International, QuaziVita International. Dr. Farber has been the Founder and CEO of many corporations such as: Lower and Upper Prosthetics for Disabled, Inc., Technological Industry of Prosthetics and Orthotics, Inc., Ortho-Cosmos Inc., Ecolotex, Inc., Patterns Image Corporation Inc. The Corporations are based on proprietary patents and modern technologies. For example, the Orto-Cosmos scientific research and production corporation is a licensed center of the Rocket and Space Corporation "Energia." The basis of this corporation is the set of prosthetics and orthotics, based on scientific developments and the latest materials and technologies. The company has 13 branches and is one of the leading enterprises for the production of orthoses, prostheses of the upper and lower extremities and spinal braces.
He has demonstrated success not only as an internationally known and respected Biotechnologist and Educator, but he has devoted himself to creating a new approach in education based on a strong scientific-mathematical foundation. Being a life-long student, Dr. Farber devoted himself to creating a new approach in education. He created a new Method of teaching Math, Science and Computer Science, based on Images, which he has been using for teaching students for 42 years. His teaching utilizes his unique proprietary Method of patterns and images. In addition, he has contributed to the field of education, with a technique for teaching blind and deaf-mute students, based on vibrotactile receptors. Established in 1988, 2003 and 2009, Ecolotex, Patterns Image Corporation Inc., and Farber's Center for Academic Success- the academic centers have revolutionized test preparation through providing professional, top-level PhD instructors in Math, Science, Computer Science, and English. Since its inception, Farber's Center for Academic Success has taken great pride in holding one of the highest passing rates and scores for most tests in the country. In addition, the academic center has achieved one of the highest acceptance rates into elite schools for gifted or talented students. Students, who took his classes and digested these methods, improved their analytical-thinking skills. He has trained 37 PhDs and Dr. Sci. in Biomedical Sciences and thousands of students worldwide in math and science. Many of them either work in his R&D corporations or collaborate in his research using advanced methods and algorithm of thinking.
Aside from his successful career Dr. Farber has contributed hundreds of articles to scientific journals pertaining to his areas of expertise. Dr. Farber has authored nine books and more than 400 inventions in the fields of bionics, biomechanics, biophysics, bio-controlled systems, synergetic, heuristics, artificial intelligence, TRIZ, medical instrumentation, artificial organs, prosthetics, orthopedics, immunology, nanotechnology, pharmacology, applied mathematics, programming, computer science, physics and pedagogy. An accepted member of the European Academy of Natural Sciences, he has been credited with developing hundreds of presentations, included multi-drug resistant, Polymyxin, and self-organized dynamical drugs. Dr. Farber was the founder and the editor-in-chief of Biomechanics and Prosthetics magazine. He has been the founder and editor-in-chief of the journal "Biomechanics and Prosthetics" editor of the journal "Prosthetics and Orthotics" editor of the journal "Annals of Metchnikoff Institute", Vice President of Russian Biomechanical Society; and a Vice Coordinator of a branch of Russian Prosthetics and Orthotics Industry (a network that includes over 47 institutes and plants). His inventions attained 6 gold and 1 silver medals, during the World Exhibition of Inventions in Brussels and have been produced in the space – rocket industry. He has been the Vice President
of the Russian Biomechanical Society; Vice Coordinator of a Branch of Russian Prosthetics and Orthotics Industry- a network that includes many institutes, plants and factories. He has created the industry's first Doctors' and Ph.D.'s Thesis committee in "Biomechanics" and was Deputy Chairman of the Board of doctoral theses. He has made hundreds of presentations and publications at International Congresses in the USA, Australia, Belgium, Bulgaria, Canada,China, England, France, Germany, Greece, Holland, Italy, Japan, Russia, Scotland, Sweden, Turkey, United Arab Emirates, Ukraine, and Yugoslavia.
Dr. Boris Farber has been working in many branches of knowledge, implementing a broad vision of a system and synergy. He has worked on professional R&D in different fields, based on his diverse education and scientific interests. He maintains involvement with a variety of industry organizations, including the American Society for Pharmacology and Experimental
Therapeutics, Association for Experiential Education, American Society for Engineering Education, International Society for Education through Art, IEEE Computer Society, International Academy for Homotoxicology, International Society of Biomechanics, International Society for Prosthetics and Orthotics, The Optical Society of America, American Society of Association Executives, History of Science Society, Society for the History of Technology, Renaissance Society of America. In addition, he is a member of Mathematical Societies: American, Australian, European, Singapore, Canadian, German, London and Edinburgh.
Dr. Farber has been elected as Academician of Rocket- Space Academy, Medical -Technical Sciences Academy, Russian Academy of Natural Sciences, Peter the Great Academy of Arts and Sciences, Academy of Natural Sciences, NY Academy of Sciences, European Academy of Natural Sciences. In 1976 he got a medal and was named "Inventor of USSR" for the successful implementation of his inventions in industry. In 1993 Dr. Farber was named an Honorary Recipient of the "Honored Inventor of Russian Federation", the highest prize that is issued to inventors by the Russian Government. During his diverse perennial scientific career, Dr. Farber has been awarded in different years numerous Diplomas and Medals including: Gottfried Leibniz, Alexander von Humboldt, Leonard Euler, Carl Gauss, Rudolf Virchow, Robert Koch, Paul Ehrlich, Johann Mendel, Vladimir Vernadsky, Leonardo Da Vinci and Gold "Nikola Tesla" Medal for his contributions to international development and promotion of his inventions. He has been rewarded the Knight of Science and Arts Cross Order of the International Knightly Union Senator for his advance in Science and Art.
Throughout his illustrious career, Dr. Farber has been active in his community and recognized worldwide for his outstanding leadership and commitment in the field. He has received many awards, accolades and has been featured in numerous publications multiple years in a row such as Marquis Who's Who, Who's Who in America, Who's Who in Medicine and Healthcare, Who's Who in Science and Engineering, Who's Who in the East, Continental Who's Who, Strathmore Who's Who, and Who's Who in the World. Dr. Farber was named a Professor and Scientist of the Year in 2010, 2011, 2016, 2017, and 2018 by Worldwide Branding and graced the front covers of "Inner Circles Executives Magazine", "Pro-Files Magazine" and "Millennium Magazine" along with a Times Square billboard photograph. In 2011-2018 he was nominated as Top Scientist and Top Educator of the Year, Member of the Top Executive Club, selected as VIP of the Year.
Looking back, Dr. Farber attributes his success to his choosing an unreachable goal, to understand Da Vinci's work. He began his scientific career planning to understand part of Leonardo Da Vinci's legacy, related to connections among his painting, foot biomechanics and diffraction optics. As a result, he pursued a diverse education, invented not only new artificial feet, lower and upper prosthetics limbs extremities and new diffraction system for knee surgery in biomechanics, but also more than 700 technologies. Additionally, he was responsible for inventions in different fields and hundreds of books and articles.
On May 2nd 2019, all mankind celebrated the 500th anniversary of Leonardo Da Vinci's death. So, in addition to R&D and education projects, Dr. Farber has been writing a book and script for a science-fiction movie devoted to blind spots of Leonardo Da Vinci's legacy, including science and painting, from scientific point of view, based on his diverse expertise and Anticipatory Failure Determination.
When he is not working, he enjoys studying history of sciences, math and science ideas in painting, writing science fiction books and scripts about Leonardo da Vinci's legacy. He also enjoys sports including gym, running, and weight-lifting. Dr. Farber enjoys spending time with his friends and traveling. For the future Dr. Farber hopes to continue to implement his ideas in different fields and to make a difference in people's lives any way that he can.
For more information on Dr. Farber please visit:
https://www.linkedin.com/in/dr-boris-farber-0309b6121/
About IAOTP
The International Association of Top Professionals (IAOTP) is an international boutique networking organization that handpicks the world's finest, most prestigious top professionals from different industries.  These top professionals are given an opportunity to collaborate, share their ideas, be keynote speakers, and to help influence others in their fields. This organization is not a membership that anyone can join.  You have to be asked by the President or be nominated by a distinguished honorary member after a brief interview.
IAOTP's experts have given thousands of top prestigious professionals around the world, the recognition and credibility that they deserve and have helped in building their branding empires.  IAOTP prides itself to be a one of a kind boutique networking organization that hand picks only the best of the best and creates a networking platform that connects and brings these top professionals to one place.
For More information on IAOTP please visit:   www.iaotp.com
The post Dr. Boris Farber selected as Top Innovation Expert in STEM, Education, Homeschooling, & Molecular Biotechnology by IAOTP first appeared on PRUnderground.
Press Contact
Name: Stephanie Cirami

Phone: 212 634 4427

Email: Contact Us

Website: https://www.iaotp.com/
Original Press Release.