Passionate gamer, Mohammed Islam, continues to break the grounds in the gaming world after launching a career on social media from gaming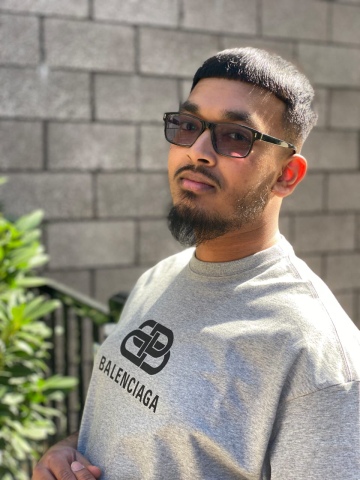 Mohammed Islam, popularly known as moesglory on Instagram, has turned his love for playing video games into a career, with the young, passionate entrepreneur pushing boundaries in the industry. What started as an everyday hobby and a source of relaxation has metamorphosed into a money-spinning venture, especially following the launch of his page on various social media platforms. 
"I was able to go from playing video games every day as a hobby and to relax, to launching a YouTube and TikTok career from gaming that was making me revenue and building a large fan base!" said Mohammed Islam. "Take action and live your dreams. You never know what could happen, until you try!" 
A recent report by Accenture revealed that the value of the global gaming industry is in excess of $300 billion, more than the combined markets for movies and music, with the mobile gaming segment and an emphasis on social interaction during the coronavirus pandemic driving the market. Experts have also stated that over 500 million new and more diverse gamers joined the industry over the past three years, thanks to increased mobile gaming adoption and desire for social experiences. Despite the massive number of gamers worldwide, some individuals have been able to carve a niche in the industry, taking the gaming experience to another level. Mohammed Islam falls under the category of passionate gamers challenging the status quo in the industry. 
The gamer is gradually building a reputation in the industry, starting from a relatively humble beginning and constantly posting across social media to growing his network, with a fan base that cuts across different parts of the world. Mohammed Islam launched his social media handles @moesglory and has grown his entrepreneurial skills by sharing his gaming prowess with as many people as possible. Mohammed has also collaborated with a number of content creators across several genres, as he continues to build his audience. 
Mohammed has also announced plans to disrupt YouTube and TikTok as he masters the algorithm to gain views. 
For more information about Mohammed Islam and his escapades as a gamer, visit Instagram.
Media Contact
Contact Person: Mohammed Islam
Email: Send Email
Country: United States
Website: instagram.com/moesglory/