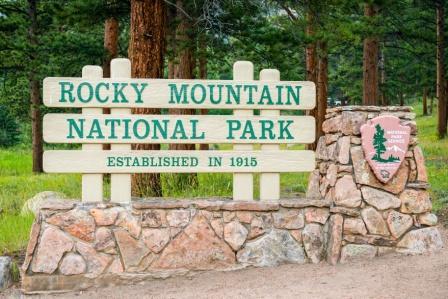 Denver, Colorado Oct 14, 2021 (Issuewire.com) - "Explorer Tours" is a well-known excursion company based in Colorado, which offers have been gaining popularity and appreciation among visitors. The company arranges high-quality affordable daily and private tours to the remote natural sites of Colorado and gives the opportunity for tourists to travel with comfort.
Explorer Tours team's mission is selling high-quality travel and helping people plan their dream vacations - not only can they arrange trips, but provide some advice on how to spend time in Colorado in the best way. Denver day trips are one of the reasons many travelers choose this state as their destination - they are exciting, convenient, affordable, and created by locals, who know the region like the back of their hands. 
Moreover, "Explorer Tours" offers a unique type of sightseeing excursion, where tourists don't spend the whole trip inside the bus, but go exploring everything outside and even try some interesting activities at multiple stops. 
All the trips start in Denver and then the modern bus takes you to the inimitable surroundings of the city. Rocky Mountain tours in Denver are the most convenient way to explore everything in a short period of time. There have been announced four of them:
Denver Foothills Tour
RMNP Tour
Mount Evans & Red Rocks tour 
Pikes Peak Tour
Visit diverse sites on each tour: from peaceful vital natural refuges to exciting ridge roads, from ancient sandstone formations to scenic mountain summits. 
For example, tourists' favorite adventure - Mt. Evans tour - includes elevating to the peak of a mountain, a nice city Idaho Springs, picturesque Echo Lake, and mysterious Red Rocks Amphitheatre. Diversity and uniqueness are not only about this tour - ultimate itineraries with worth-visiting destinations and guided programs are to be experienced on every trip from the list! 
The company allows traveling in two different ways: in a big group (up to 14 people) on daily tours and on private tours (only you and your friends). Even the "big groups" are considered to be perfectly sized, as all the buses are spacious and there is enough time at every spot to explore everything even if there are a few people around. 
Are the trips affordable? Yes, because the team sticks to the rule of great customer service while keeping the prices appropriate for all travelers. For the average price, you get comfortable transportation from Denver and back on new comfortable and clean vehicles, lunch with a great view at one of the stops, professional guidance, and 24-hour free cancellation.
The company provides online booking of tour packages on its website. It takes only a few clicks and the team is always ready to assist with any questions about the program, transportation, and so on.
Have a vacation of a lifetime with Explorer Tours - an adventure to the gems of the state, to remarkable sites, astonishing panoramas, and exciting trails. A great number of travelers have already tried the company's Denver Rocky Mountain Tours, so don't hesitate and book the best offers!
Visit the website to book your next amazing trip!
Media Contact
Explorer Tours
(720)556-6164
1600 Broadway STE 1600
Source :Explorer Tours
This article was originally published by IssueWire. Read the original article here.