Sophia Edwards-Bennett, M.D., Ph.D., DABR, is the CEO/Director of MyDoctorEB, LLC. She is a Board-Certified, Award-Winning Radiation Oncologist, Consultant, International Speaker, Author and Podcast Host. Dr. Edwards-Bennett was recently selected as Top Radiation Oncologist of the Year for 2022 by the International Association of Top Professionals (IAOTP)
(PRUnderground) October 26th, 2021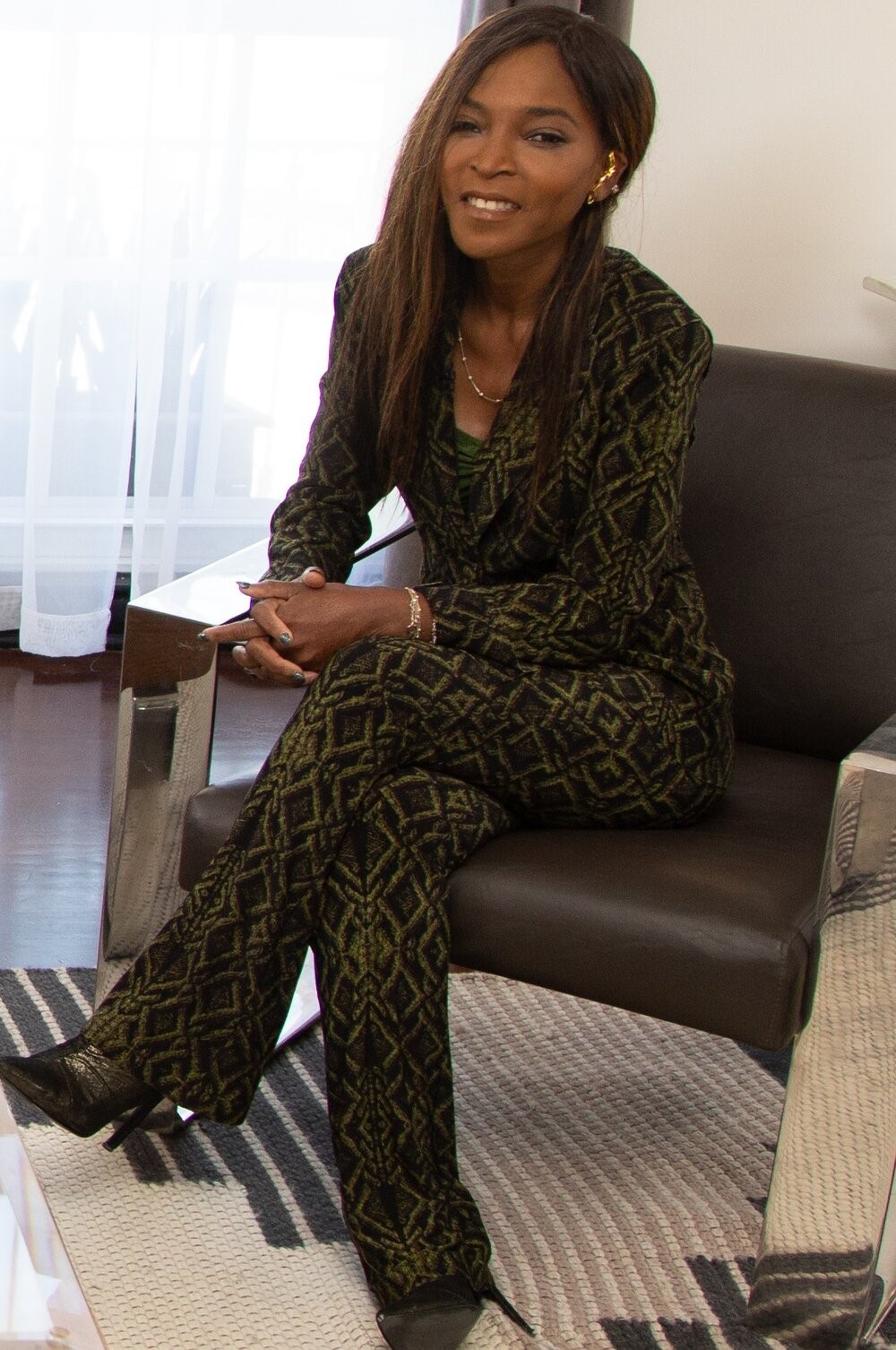 Sophia Edwards-Bennett, M.D., Ph.D., DABR, is the CEO/Director of MyDoctorEB, LLC. She is a Board-Certified, Award-Winning Radiation Oncologist, Consultant, International Speaker, Author and Podcast Host. Dr. Edwards-Bennett was recently selected as Top Radiation Oncologist of the Year for 2022 by the International Association of Top Professionals (IAOTP) for her outstanding leadership, dedication and commitment to the industry.
While inclusion with the International Association of Top Professionals is an honor in itself, only a few members in each discipline are chosen for this distinction. These special honorees are distinguished based on their professional accomplishments, academic achievements, leadership abilities, other affiliations and contributions to their communities. All honorees are invited to attend the IAOTP's annual awards gala at the end of this year for a night to honor their achievements. www.iaotp.com/award-gala
With close to twenty years of professional experience as a Radiation Oncologist, Dr. Edwards-Bennett has certainly proven herself as accomplished and she is an expert in patient care. She is a dynamic, results driven leader who has demonstrated success and professionalism throughout her entire career.
Currently, Dr. Edwards- Bennett is the CEO of, MyDoctorEB LLC. She been granted unrestricted licenses in multiple states including New York, Florida, Indiana, South Carolina, Wisconsin and South Dakota.
In addition to her clinical practice, she disseminates information via her YouTube channel REVOXYLIFE (Revelations from the Oxymorons of Life) and her podcast REVOXYLIFE with Dr. EB. Both forums provide inspirational. educational videos and interviews with Dr. Edwards-Bennett as both host and guest. In addition, as a best -selling author, her book Higher Ground describes a novel 7-pronged approach called the Big C Re-attitudes which Dr. EB developed to address the psychological toxicities that can plague cancer patients from the time of diagnosis, during, and even after treatment. Her book Higher Ground, complemented with interspersed prose, and complete with a Chant for cancer patients, serves to edify, encourage, and inspire cancer patients; is beneficial for caregivers, loved ones, and the medical community at large, and has been touted by reviewers and book forums, as conceptually and practically instructive for life and its adversities.
Her impressive repertoire of roles includes the principal investigator on multiple clinical studies, she has authored and co-authored multiple peer-reviewed articles in the field of Oncology; and has served as a reviewer for seminal journals. Dr. Edwards-Bennett has consistently rendered treatment to both international and national patients. Her profound understanding of Radiation Oncology has prompted invitations and guest speaker designations at multiple national and international medical conferences.
As a leading Radiation Oncologist, Dr. Edwards-Bennett led the development, establishment and launching of two (2) new Radiation Centers equipped with State-of-the-Art Radiation Technology in Jamaica. Her adeptness in this area has generated much interest in the US, leading to the procurement of her expertise by Radiation Oncology Centers seeking to successfully launch new centers, providing comprehensive education and guidance, building the center's regional reputation, infusing a patient-centric philosophy, and improving cancer patient care.
Before embarking on her career path, Dr. Edwards-Bennett earned her Bachelor of Science degree in Organic Chemistry and Biochemistry in her native country Jamaica. This fueled her interest in research, focusing on the synthesis of anti-cancer agents at   Georgia State University where she gained her Doctor of Philosophy (PhD) in Bio-Organic Chemistry. Her research in anti-cancer agents, reignited and cemented her passion for health care, specifically Oncology.
After acquiring her medical degree from Cornell University's Weill Medical College, she completed her Radiation Oncology Residency training at the Memorial Sloan Kettering Cancer Center. She concluded her studies at Harvard University through the rigorous Post-Graduate Cancer Therapeutics and Research Program.
Dr. Edwards-Bennett maintains several professional affiliations and memberships with the American Board of Radiology, the American Society for Therapeutic Radiology and Oncology, the Association of Minority Radiation Oncology, the American Association for Women Radiologists and the Caribbean Physicians Network of CTCA, with other academic affiliations including Harvard Alumni Association.
As an active member of her community, Dr. Edwards/Bennett lends her time and expertise to make a difference in the lives of her patients. She has served on the South Carolina Cancer Control Advisory Committee, the Breast Cancer Committee, the American College of Radiation Oncology (ACRO) and the Chair of Lung Cancer Committee, collaborating with the National Comprehensive Cancer Network to establish NCCN guidelines for CAOH.
Additionally, she founded multiple philanthropic endeavors with her two brothers. These include the Satarie Edwards Lupus Fund (SELF) in honor of their mom, expanded to Children Actively Living with Malignancies (CALM), awarding scholarships and grants for children with Lupus and Cancer respectively.
The foundation has also awarded scholarships to support a select group of minority students interested in pursuing medicine.
Throughout her illustrious career, Dr. Edwards-Bennett has received awards, accolades and has been recognized as a Cancer Care Ambassador worldwide for her outstanding leadership and commitment to Cancer Education,
This year she will be considered for a feature article in TIP (Top Industry Professionals) Magazine, and she will be considered for the Lifetime Achievement award given by the International Association of Top Professionals (IAOTP). Her awards include Best Doctors in America 2018/2019, Who's Who Professional of the Year, and Top Doctor in Multiple States. She was selected by The American Health Council as America's Best in Medicine and as Top Doctors Leading Physicians of the World and was named as Patients' Choice Award recipient.
The President of IAOTP, Stephanie Cirami, stated "Choosing Dr. Edwards-Bennett for this award was an easy decision for our panel to make. She is brilliant at what she does, has tremendous foresight and her inspirational and spiritual upliftment are what sets her care apart from usual oncology treatment.
We are looking forward to meeting her at the gala and she will make an amazing asset to our organization."
Looking back, Dr. Edwards-Bennett attributes her highly regarded reputation of professional success to her perseverance and her passion, coupled with her divinely ordained innate abilities, gifted to her by the Omniscient One to fulfill her purpose during her tenure on earth. Notably, she attests that her mother, Satarie Edwards instilled hard work ethic and integrity into her everyday life.
When not working, she enjoys spending time with her family and traveling, and plans to maintain her commitment to her mission of Saving Lives while Transforming Minds. Thus, it is with great expectations, that we look forward to her next book, 'The Path to Soul Immunity: $oul Currency for Life and the Big C with Dr. EB', to be released soon.
Indubitably, in the future, Dr. Edwards-Bennett will continue to enhance cutting edge cancer care with her armamentarium of knowledge, experience and expertise, and path of enlightenment.
For more information on Dr. Sophia Edwards-Bennett please visit: www.mydoctoreb.com
For Telemedicine Consultations or Second Opinions with Dr. EB Worldwide: via UBERDOC
https://app.uber-docs.com/Specialists/Specialty-Radiation-Oncology%2FVisit-Type-Telemedicine/Zip-33548
Youtube Channel REVOXYLIFE: youtube.com/c/REVOXYLIFE
Podcast REVOXYLIFE with Dr. EB: Podcast Platforms including Apple, Spotify. Google
Higher Ground: Kindle, Paperback and Audible
About IAOTP
The International Association of Top Professionals (IAOTP) is an international boutique networking organization that handpicks the world's finest, most prestigious top professionals from different industries.  These top professionals are given an opportunity to collaborate, share their ideas, be keynote speakers, and to help influence others in their fields. This organization is not a membership that anyone can join.  You have to be asked by the President or be nominated by a distinguished honorary member after a brief interview.
IAOTP's experts have given thousands of top prestigious professionals around the world, the recognition and credibility that they deserve and have helped in building their branding empires.  IAOTP prides itself to be a one of a kind boutique networking organization that hand picks only the best of the best and creates a networking platform that connects and brings these top professionals to one place.
For More information on IAOTP please visit:   www.iaotp.com
The post Dr. Sophia Edwards-Bennett selected as Top Radiation Oncologist of the Year by IAOTP first appeared on PRUnderground.
Press Contact
Name: Stephanie Cirami

Phone: 212 634 4427

Email: Contact Us

Website: https://www.iaotp.com/
Original Press Release.