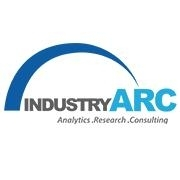 Harmonic Drives in Robotics Market
The Increasing Need for Compact, Light-weight and Precise Robots for Industrial Purposes and for Service Has Also Enhanced the Growth of the Harmonic Drives in Robotics Market.
Harmonic Drives in Robotics Market size was valued $2.8 billion in 2020, estimated to grow at a CAGR of 14.1% during 2021-2026. The growing need for robots in various applications ranging from medical to industrial has enhanced the harmonic drives in robotics market. Moreover, the disruption of healthcare industry due to the extensive usage of medical robots and the need for Strain wave gearing, cycloidal drive and torque transmission are highly benefitting the market growth. The rise in automation in healthcare and industrial sector has raised the need for robots or machinery. Furthermore, the usage of robots for performing operations resulting in scanning vital signs, patient's pulse and others are fueling the market growth. These key drivers will anticipate the growth of the harmonic drives in robotics market industry during the forecast period.
Harmonic Drives in Robotics Market Segment Analysis – By Application
Medical Robots segment held the largest growth rate in the harmonic drive in robotics market through 2026 at 16.9%. The extensive demand for surgical robots and other medical robots for providing assistance to the healthcare professionals during medical procedures are enhancing the growth of the medical robots segment. Also, the rising of Pandemic such as COVID-19 in various countries such as US, Italy, China and so on has raised the demand for the medical robots. These significant factors are thus fueling the need for medical robots which are further upsurge the growth of the market.
Request for Sample Report @ https://www.industryarc.com/pdfdownload.php?id=18724
Report Price: $ 4500 (Single User License)
Harmonic Drives in Robotics Market Segment Analysis – By Type
The advent of numerous sorts of techniques committed to production control and introduction of automation solutions are the key components of present production improvement policies. In addition, the increasing awareness of industrial robots has resulted in their deployment ranging from manufacturing to healthcare industry. Industrial Robotics is one of the highly emerging markets with diverse range of applications across all industry verticals. Additionally, the high cost of labor in the Asia Pacific market and increasing demand of automation has led to hike in the industrial robot's shipments for applications ranging from basic consumer applications to factory applications. Moreover, this market is majorly driven by a surge in labor charges worldwide, which in turn has enforced manufacturers to replace human labor with machines. Asia and Europe are the key growth regions of the world, with leading players, namely ABB, Fanuc, KUKA, Kawasaki, and the Yaskawa Electric Corporation being based out in the region. Hence these benefits are analyzed to drive the pancake type robotics segment in the forecast period 2021-2026 at 12.5%.
Harmonic Drives in Robotics Market Segment Analysis – By Geography
In 2020, North America dominated the Harmonic Drive in Robotics market with a share of more than 37.2%, followed by APAC and Europe. The rising use of medical robots and industrial robots are further fueling the market in North America. In the US, Phoenix Children's Hospital is deploying Medtronic's Stealth Autoguide platform. This platform robotically assists the neurosurgeons in order to position the instruments accurately during medical procedures. Also, the rising of the Pandemic in the US has also raised the demand for robots which will further accelerate the growth of the harmonic drives in robotics market.
Harmonic Drives in Robotics Market Drivers
Increasing Adoption of Medical Robots
The rising use of surgical robots which are associated with medical robotics in the healthcare industry is importantly increasing. As, surgical robots are widely employed as an assisting role, that performs activities which are beyond human limit. Nowadays, number of hospitals and clinics are increasingly adopting surgical robots, and is majorly dominated by surgical procedures such as laparoscopic surgery, heart-thorax surgery, orthopedics and trauma surgery. Thus, increasing use of surgical robots for providing significant benefits will raise the need for high precision harmonic drive for robotics.
Rising Need for compact, light and precise robots
As, the need for flexibility in the production is rising which require robots which are collaborative and small in size. Moreover, industries are mostly adopting cobots or small robots for providing more flexibility to the production. Thus, this has also developed the need for actuators and gear which should have compactness, low-weight, precision and maximum performance that can be used in complex robotics. Thus, the growing demand for compact, light and precise robots will further drive the harmonic drive in robotics market.
Harmonic Drives in Robotics Market Challenges
Lack of Skill & High Cost of Implementation
Robots are commonly being used in several industries including medical, industrial, service and so on. But, the major challenges which is hindering the increasing implementation of robotics is the cost and lack of skilled employees operating the robots. The investment on industrial robots are quite large which leads to hinder the use of robots and moreover, the requirement of knowledgeable employees also causes a major impact on the use of robotics in certain fields. As, the implementation of robotics require a new level of expertise in order to operate in new environment which requires the need for certified employees in organizations. These challenges further impact the growth of the harmonic drive in the robotics market.
Harmonic Drives in Robotics Market Landscape
Technology launches, acquisitions and R&D activities are key strategies adopted by players in the Harmonic Drives in Robotics market. In 2020, the market for Harmonic Drives in Robotics top 10 companies were – Harmonic Drive Systems Inc., LeaderDrive, Zhejiang Laifual, Beijing CTKM Harmonic Drive, Cone Drive, Nidec Shimpo, DongGuan BanRin Robot Technology CO.,LTD, Rozum Robotics, Harmonic Drive AG and Harmonic Drive LLC.
Acquisitions/Technology Launches
In September 2019, Harmonic Drive LLC announced the launch of new gear with large hollow bore. This new harmonic drive gear is featured with a hollow shaft which is ideal for robots and machines that requires complex cabling. This new series is flat and thus, pancake style gear unit.In January 2019, Harmonic Drive LLC announced its FLA series of super flat actuators. This new super flat actuators are used in robotics, and are combined with high precision reducers with compact size, high-output brushless DC motor.
Key Takeaways
In 2020, the harmonic drives in robotics market was dominated by North America owing to increasing adoption of medical robots for performing surgical and other medical procedures in the healthcare industry.
The increasing need for compact, light-weight and precise robots for industrial purposes and for service has also enhanced the growth of the market.
The rise of Novel Coronavirus has also resulted in the extensive demand for medical robots in order to treat patients safely which will further propel the demand for the harmonics drive in robotics market
The major drawback that is hampering the growth of the market is the high cost of implementation and lack of skilled employees to perform extensive operations.
Related Reports:
A. Industrial Robotics Market
https://www.industryarc.com/Report/10629/industrial-robotics-market.html
B. Medical Robotics Market
https://www.industryarc.com/Report/2331/Medical-Robotics-Market-Research-Report.html
For more Automation and Instrumentation Market reports, please click here
About IndustryARC: IndustryARC primarily focuses on Cutting Edge Technologies and Newer Applications market research. Our Custom Research Services are designed to provide insights on the constant flux in the global supply-demand gap of markets. Our strong team of analysts enables us to meet the client research needs at a rapid speed, with a variety of options for your business. Any other custom requirements can be discussed with our team, drop an e-mail to sales@industryarc.com to discuss more about our consulting services.
Media Contact
Company Name: IndustryARC
Contact Person: Mr. Venkat Reddy
Email: Send Email
Phone: (+1) 970-236-3677
Address:Madhapur
City: Hyderabad
Country: India
Website: https://www.industryarc.com/