Traditional yearbooks are being replaced by digital ones as a way of preserving school memories. FlipHTML5 offers a useful online yearbook maker for this purpose.
(PRUnderground) November 9th, 2021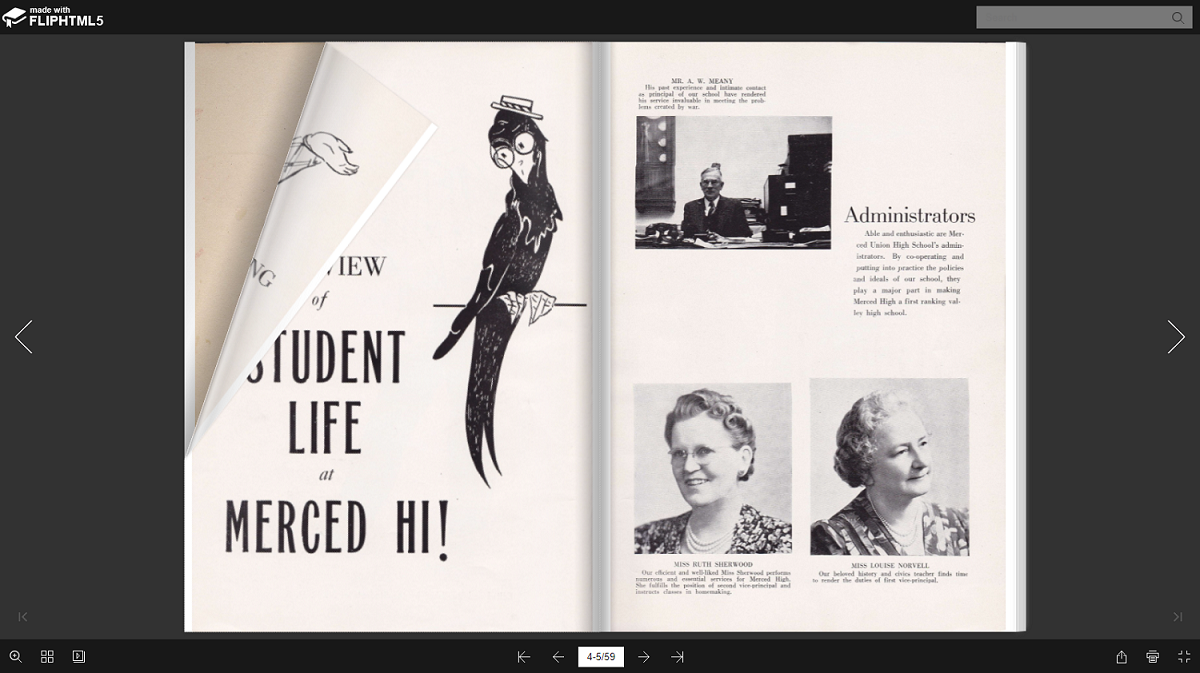 The years spent in school are some of the most memorable in a person's life. Yearbooks are often used as a tangible way to preserve those memories. Like many types of publications though, printed yearbooks are becoming a thing of the past; many students are opting for digital options for their yearbooks. FlipHTML5 comes highly recommended as an online yearbook maker. It quickly converts a static PDF version of a yearbook to an interactive online flipbook.
Users can upload their PDFs and photos to FlipHTML5's online yearbook maker in a flash. Then they can use the online editing interface to customize the yearbook just as quickly. There are templates available to make the process easier; users can choose their preferred theme and modify the colors and backgrounds to suit their tastes.
Using this online yearbook maker lets users add even more memories to the yearbook. Unlike a printed yearbook, FlipHTML5 allows the addition of audio, videos, animations, and links. This makes the yearbook much more interesting and interactive than the traditional format of headshots and text. Audio and video will bring memories of a favorite teacher or the class clown to life; animations will add a touch of fun to everything.
Yearbooks created with this online yearbook maker can be stored on the FlipHTML5 cloud where they'll be secure. Plus, there's no risk of fading images or text like with a printed yearbook. The memories are truly permanent. Distributing the yearbook is also easier with an online yearbook maker. There are no printing and shipping costs. The finished yearbook generates a URL that can be quickly shared via email and social media. It can also be embedded on the school's website using the embed code.
Offline publishing options are also available with the online yearbook maker from FlipHTL5. The yearbook can be exported to a user's local computer for distribution on CD/DVD and USB. The online version is accessible on all modern browsers and mobile devices. Users can view and share the yearbook while on the go.
"Our online yearbook maker is a gamechanger for students and faculty," states Jackie Peng, Customer Service of FlipHTML5.
More information is available about this online yearbook maker on FlipHTML5.
About FlipHTML5
FlipHTML5 Software Co. Ltd. is a world leading provider of digital publishing software. For many years, They have focused on the research and development of outstanding range of e-publishing software for users around the world. Furthermore, they offer customized solutions for publishers in different industries.
The post FlipHTML5's Online Yearbook Maker Preserves Memories for Users first appeared on PRUnderground.
Press Contact
Name: Michelle Fisher

Phone: +86 020-61972665

Email: Contact Us

Website: http://fliphtml5.com/
Original Press Release.