Top-performing Utah SEO firm to apply their proven search engine optimization approach to increase web traffic and visibility for Highstoke Media.
(PRUnderground) November 11th, 2021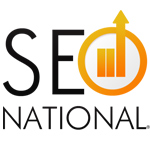 While many online entrepreneurs search for the secret solution to increasing page rank and online customer traffic, SEO National focuses on techniques that have proven successful in boosting online business for their clients over the past 15 years. Their impeccable track record has brought them 100% inbound business, including amazing clients like Highstoke Media.
An international leader in their industry, Highstoke Media was founded in 2018 to fill a marketing gap in the luxury beauty space. Talented permanent make-up artists (PMUs), who struggled to maintain a consistent flow of clients, lacked an effective marketing solution. Highstoke quickly became that solution, handling both the advertising and sales for artists worldwide. This partnership allowed artists to focus on what they do best and propelled Highstoke into a multi-million-dollar business in three short years.
"Highstoke Media is an excellent example of a company operating in a previously unfilled niche," remarked Damon Burton, President of SEO National. "The demand for their services is high, but their future growth is dependent on clients discovering them. Search engine optimization demonstrates their relevance on the web and helps artists from around the world find them."
A trusted leader in the field, SEO National emphasizes that paid ads aren't the only way to succeed. Instead, they build each company's credibility with search engines by establishing search engine friendly sites that focus on the content users are looking for. This path yields reliable and sustainable growth that firmly establishes a company's reputation and position in the market.
"Online experts often see Google as an enigma to unravel, but creating a significant online presence is much simpler than that," stated Burton. "Search engines are designed to show people the best content related to their search. Our SEO techniques ensure that each client's website ranks among the best sites for relevant searches, boosting them to the top and driving sales and conversion rates."
Burton has been featured in articles in Buzzfeed, Thrive Global, and USA Weekly. He is also the author of "Outrank: Your Guide to Making More Online by Showing up Higher on Search Engines and Outranking your Competition" His book guides growing companies through the process of increasing organic online traffic step-by-step.
To find out about SEO National and how they assist companies like Highstoke Media in establishing their company online and eliminating ads from their budget, call 1-855-SEO-NATL (1-855-736-6285) or go to www.SEOnational.com.
About SEO National
SEO National is a search engine optimization company north of Salt Lake City, Utah. This SEO company offers affordable, effective search engine optimization with a refreshingly personal approach to communicating with their online marketing customers.
The post SEO National Seizes Opportunity to Boost SEO for International PMU Marketing Company first appeared on PRUnderground.
Press Contact
Name: Damon Burton

Phone: 1-855-736-6285

Email: Contact Us

Website: http://www.seonational.com
Original Press Release.