CMO of NOIGELL LLC and TRIZ Biopharma Dr. Ilya Kleyn selected as honored member of the International Association of Top Professionals (IAOTP)
(PRUnderground) November 22nd, 2021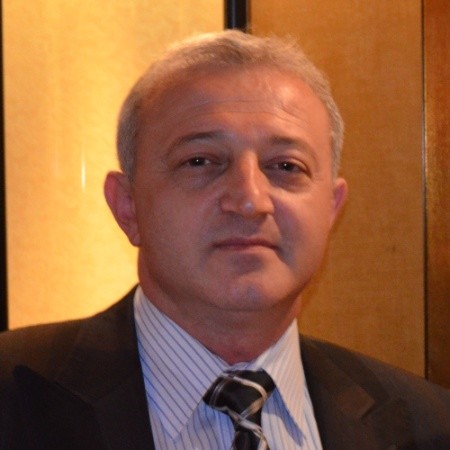 ILYA KLEYN, MD, CMO of NOIGEL LLC and TRIZ Biopharma International LLC was recently selected as Top CMO & Physician Researcher of the Year for 2022 by the International Association of Top Professionals (IAOTP) for his outstanding leadership, dedication and commitment to the Medical field and Pharmaceutical Research industry.
While inclusion with the International Association of Top Professionals is an honor in itself, only a few members in each discipline are chosen for this distinction. These special honorees are distinguished based on their professional accomplishments, academic achievements, leadership abilities, longevity in the field, and contributions to their communities.  All honorees are invited to attend the IAOTP's Annual Award Gala in the month of December to honor their achievements. www.iaotp.com/award-gala
With over 25 years of medical professional experience, Dr. Kleyn has certainly proven himself as an accomplished physician and talented medical researcher. He is a dynamic, results-driven leader who has demonstrated success specializing in infectious disease, wound care, modified probiotics effect on gut microbiome and on the immune system, hemostatic devices in acute bleeding, and novel noninvasive approach by stimulation of autologous latent stem cells.
As CMO of NOIGEL LLC, and its sister company, TRIZ Biopharma International LLC, Dr. Kleyn oversees a diverse research pipeline. NOIGEL is disrupting the drug development space by applying TRIZ theory, a unique problem-solving system in the pharmaceutical and medical industry. He has spearheaded NOIGEL's and TRIZ Biopharma International entrance into the U.S. market.
About http://trizbiopharma.com/ and  http://nanoigel.com/
Dr. Kleyn earned his title of physician in 1996, serving at some of New York's premier hospitals including Mount Sinai, New York Presbyterian and the Northwell Health Hospital System. He also oversees a multi-site family and geriatric medical group practice, with strong relationships with several assisted living facilities, where he personally provides compassionate care to residents.
He practices Internal Medicine, Geriatrics and Alternative Medicine collectively incorporating a fusion of traditional, and alternative medicine to treat his patients.
His impressive certifications include Osteopathic Manipulation, Balance Therapy and Fall Prevention, and Maitland (Australian Approach to Physiotherapy). He is certified by Empire Medical Training Inc. (CME Accredited) for Pain Management, Dermatology, Physical Therapy, Mesotherapy and Sclerotherapy.
Before embarking on his most current career path, Dr. Kleyn earned his medical degree from Azerbaijan Medical University in 1992. He chose Internal Medicine for his residency and finished with a geriatric fellowship at New York Medical College at St. Vincent's Catholic Medical Center. Dr. Kleyn currently practices at Modern Medical Center, NYC Medical Doctor PC, Atria Assisted Livings and is affiliated with New York Presbyterian Lower Manhattan, Beth Israel Medical Center, Mount Sinai Medical Center and Maimonides Medical Center. Dr. Kleyn is fluent in Russian, Spanish, and Turkish languages, which gives his patients a helping hand to understand their specific ailments.
In addition to his seasoned clinical background, Dr. Kleyn has contributed to clinical research, serving as Principal Investigator on many important studies for companies including Boehringer-Ingelheim, Pfizer, and Bio delivery Sciences. He has performed research in a variety of areas and helped bring new treatments to the public. He applies his extensive medical experience to support scientific development in finding solutions to address unmet medical issues. Dr. Kleyn as a CMO of NOIGEL LLC and TRIZ Biopharma International has been focused on varies medical disciplines, including infectious disease, endocrinology, oncology, regenerative medicine and gastrointestinal disease.
He is open to collaborating on other research opportunities and novel treatments which could help his patients.
He served as a keynote speaker at an international TRIZCON2019 conference, Purdue University 2019, and also at TRIZCON International 2021, Sponsorship at SMI international conference "Superbugs and Superdrugs USA".  Dr. Kleyn presented various topics related to infectious disease, polymyxins and nephroprotection, multi-drug resistant bacteria and novel methods to reverse bacterial resistance and regain antibiotics efficacy, as well as future approaches to wound healing, novel stimulation of autologous stem cells, and Gemma as a novel biodegradable hemostatic device to stop bleeding of large vessels.
Throughout his illustrious career, Dr. Kleyn has received many awards, accolades and has been recognized worldwide for his outstanding leadership and commitment to the medical profession. In 2022, he will be considered for an exclusive feature in TIP (Top Industry Professionals) Magazine, and he is also being considered for IAOTP's Lifetime Achievement Award. Furthermore, Dr. Kleyn will receive his recognition from 2020 as Top Doctor of the Year while in attendance of IAOTP's 2021 Annual awards Gala, being held at the Plaza Hotel in New York City this December.
Dr. Kleyn attributes his medical research success to his perseverance, integrity and his well-versed education and diverse experience. In his spare time, Dr. Kleyn enjoys spending time with family and friends and traveling. In the future, Dr. Kleyn will continue applying his knowledge and expertise to advancing novel approaches in medical research.
For more information on Dr Ilya. Kleyn please visit: www.nanoigel.com
About IAOTP
The International Association of Top Professionals (IAOTP) is an international boutique networking organization that handpicks the world's finest, most prestigious top professionals from different industries.  These top professionals are given an opportunity to collaborate, share their ideas, be keynote speakers, and to help influence others in their fields. This organization is not a membership that anyone can join.  You have to be asked by the President or be nominated by a distinguished honorary member after a brief interview.
IAOTP's experts have given thousands of top prestigious professionals around the world, the recognition and credibility that they deserve and have helped in building their branding empires.  IAOTP prides itself to be a one of a kind boutique networking organization that hand picks only the best of the best and creates a networking platform that connects and brings these top professionals to one place.
For More information on IAOTP please visit:   www.iaotp.com
The post Dr. Ilya Kleyn selected as Top CMO & Physician Researcher of the Year by IAOTP first appeared on PRUnderground.
Press Contact
Name: Stephanie Cirami

Phone: 212 634 4427

Email: Contact Us

Website: https://www.iaotp.com/
Original Press Release.