myStockOptions.com has updated its key educational content on financial and tax planning for stock compensation at year-end 2021 and will host a year-end webinar on Dec. 2
(PRUnderground) November 29th, 2021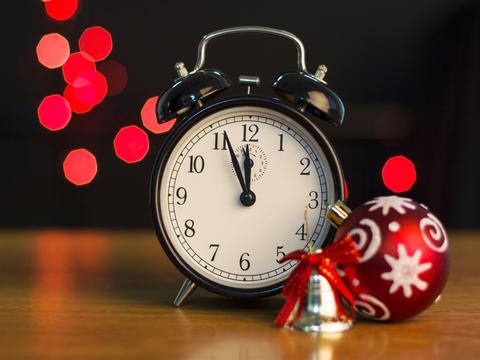 Year-end is a key time for financial and tax planning among the millions of employees in the United States who have stock compensation (such as stock options and restricted stock units), participate in an employee stock purchase plan (ESPP), and/or have holdings of company shares. In 2021, year-end financial and tax planning can be tricky because of the uncertain potential for tax-law changes in 2022 or beyond.
To help, myStockOptions.com has updated its educational content on the major issues, decisions, and innovative financial-planning strategies for the end of 2021 and the start of 2022. This content is available in the website's section Year-End Planning.
Why Year-End Planning Is Important For Stock Comp
At year-end, multi-year planning is especially valuable with stock compensation. "You can control the timing of stock sales and option exercises, and you know when restricted stock/RSUs will vest," notes Bruce Brumberg, the Editor-in-Chief of myStockOptions.com.
Timely year-end guidance is particularly crucial for people who are considering option exercises or stock sales at the end of 2021. "Employees with equity grants and company shares should be aware of the 2021 and 2022 thresholds for higher tax rates on compensation income and capital gains, the phaseouts for various tax credits, and the Medicare surtax on investment income," notes Mr. Brumberg. "They may want to consider keeping their income below those known thresholds, if possible. If you are convinced that your tax rates will be higher in 2022 and beyond, you may want to defer deductions into the future and accelerate income into 2021."
Year-End Webinar Covers Key Financial And Tax Strategies
myStockOptions.com is also holding a special webinar on year-end financial and tax planning:
Year-End 2021 Financial Planning For Equity Comp
– Dec. 2 (2pm–3:40pm ET, 11am–12:40pm PT)
– 2 continuing education credits for CFP, CPWA/CIMA, CEP, and EA
In 100 minutes, the webinar features up-to-the-moment insights on year-end financial and tax strategies for equity comp from a panel of three leading financial advisors, including real-world case studies. Panelists:
– Ally-Jane Ayers (CFP, EA, CEP), Co-Founder, Brooklyn FI
– John P. Barringer (CFP), Managing Partner, Executive Wealth Planning
– Chun Wong (CPA), Managing Partner, Safe Harbor LLP
– moderator: Bruce Brumberg, JD, editor-in-chief of myStockOptions
Registration, panelist details, and the agenda of topics are available at the myStockOptions Webinar Channel, where past myStockOptions webinars are also available on demand.
Disclaimer: The news site hosting this press release is not associated with myStockOptions.com. It is merely publishing a press release announcement submitted by a company, without any stated or implied endorsement of the information, product or service. Please refer to a tax attorney or CPA for tax advice.
About myStockOptions.com
With award-winning content and tools, myStockOptions.com is an independent and unbiased source of expertise on stock options, restricted stock, restricted stock units, performance shares, stock appreciation rights, and employee stock purchase plans. We specialize in making complex stock compensation topics clearly understandable and relatable, in plain English and with an engaging style. Our audience includes:
– stock plan participants
– financial planners, wealth advisors, and CPAs
– professionals in stock plan administration, human resources, compensation, and finance
– attorneys, corporate counsel, and other members of legal staff
In addition to individual memberships, we also offer corporate services.
The post Year-End Content At myStockOptions.com Helps Employees With Stock Compensation Planning Ahead Of Uncertain Potential Tax Changes first appeared on PRUnderground.
Press Contact
Name: Bruce Brumberg

Phone: 617-734-1979

Email: Contact Us

Website: https://www.mystockoptions.com/
Original Press Release.