Up Dental tells about its clinic and service.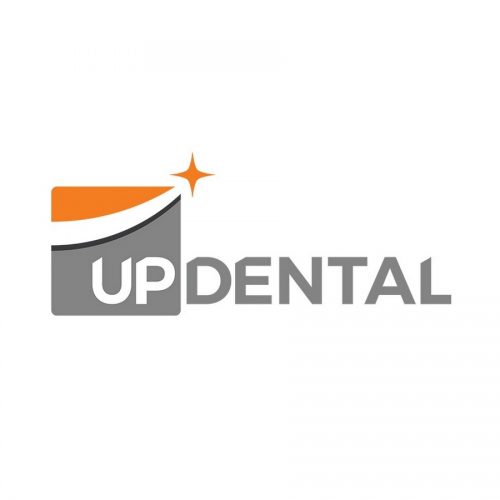 December 3, 2021 —
UP Dental is the first intensive braces dentistry in Vietnam. The company comprises a complete team of professional dentists who possess good knowledge, strong experience and are highly dedicated to their customers. The team of the dentist is assured to specialize in the area of orthodontic braces, taking the best care of and examining teeth for every customer with dental defects like protruding teeth, thin teeth, oversized teeth, and misaligned teeth, as well as other misaligned teeth like crossbite, open bite, etc.,
Up Dental provides a variety of braces services such as metal braces, ceramic braces, Invisalign braces, inner braces, transparent braces, eCligner braces, trainer braces, 3d clear braces. Up Dental always invests 100% of equipment, human resources, and facilities specializing in braces for intensive braces dentistry. Braces are a method that utilizes brackets, archwires, or transparent braces to align teeth evenly and in the right position on the jaw. For a secure and effective braces process, it is needed that the dentist should have the expertise and an orthodontic license from the Department of Health. Hence, choosing braces at the best dentists is very important. Unlike other dentists that provide treatment for many diseases such as General, Implants, porcelain teeth, braces, Up Dental's team of doctors mainly focuses on in-depth research on braces to bring new treatment methods. They provide the shortest treatment time, most effective, and best results for customers. Up Dental clinic has all the specialized equipment for braces. Also, the dentists are proficient and well-trained in dental braces, ensuring 24/7 customer support during the braces process. All customers with braces at Up Dental have signed a contract before taking part in any treatment, which has commitments mentioned on treatment effectiveness, costs to be paid, and expected completion time. From there, customers can expect complete security during their treatment with Up Dental clinic.
Up Dental has helped over 5,000 customers to say goodbye to an underbite, protruding to get the natural appearance back with a bright smile. With the mission of "Understanding the dream of braces for every customer when coming to Up Dental", the team always maintains responsibility, medical ethics, perpetually researches the latest braces methods and tries to bring safe, effective, accurate, and time-saving treatments to every customer. Always dedicated, honest, and in a spirit of progress, Up Dental's team of expert dentists work daily to bring flawless smiles, making the braces dream of every customer comes true. With the help of a system of facilities and advanced equipment, a team of specialized and dedicated dentists in braces, Up Dental has affirmed its place as a leading dentist in braces for young to senior people.
For more information, click at: https://updental.vn/
About the Company: Up Dental is the leading intensive dentistry center in Vietnam that provides safe, reliable and cost-effective dental braces services.
Contact Detail
Facebook: https://www.facebook.com/niengranghoupdental
Twitter: https://twitter.com/NhakhoaUpDental
Youtube: https://www.youtube.com/channel/UCEJQ-Ch1QHisrtvTwRojgqA
Contact Info:
Name: Nha khoa Up Dental
Email: Send Email
Organization: Up Dental Joint Stock Company
Address: No. 2 Vo Oanh Street, Ward 25, Binh Thanh District, Ho Chi Minh City, Vietnam.
Phone: 028.2266.2244
Website: https://updental.vn/
Source:
Release ID: 89055541