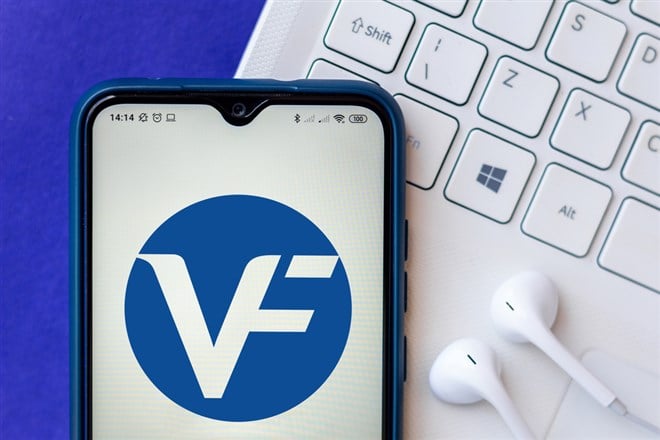 V.F. Corporation (NYSE: VFC) just cut its dividend, which is sad, but there is good news. It looks like the cut was priced into the market (or getting priced in), and it is still an attractive payout. The company said it was "right-sizing" the dividend, which makes sense. The payout ratio got out of whack, and mounting headwinds in the apparel sector are cutting profits.
The takeaway today is that VFC shares are still paying out a stout 4% yield, and now it is a much more reliable payout than before. With shares trading at only 12.25X, the earnings outlook that yield is more than double what the average S&P 500 company pays and a value. 
V.F. Corporation Beats And Raises, Shares Mixed
V.F. Corporation did not have a great quarter but a better-than-expected quarter, with revenue of $3.53 billion falling only 3.5% versus a slightly higher expectation from the analysts. The strength was driven by outdoor brands led by The North Face. Sales of Vans declined by 13% on an fx-neutral basis and 9% adjusted.
Emerging markets and APAC were strong, with organic growth of 10% and 4% more than offset by FX headwinds. The FX headwinds resulted in a contraction in the margin but far less than what was expected. 
Margins contracted at both the gross and operating levels, but the operating margin was hurt most due to inventory-reducing efforts. The inventory fell sequentially but is up more than 100% YOY on the build-up and in-transit merchandise. The takeaway is that GAAP earnings fell by 1% versus last year while adjusted fell by 17% but beat the consensus by $0.13 or more than 1300 basis points. 
The guidance is favorable and suggests dividend increases could resume as soon as next year. The company is expecting at least a low-single-digit increase in revenue coupled with margin expansion. The margin expansion should drive a double-digit increase in earnings that puts EPS at $2.25 at the low end of the range in 2024 and consistent with the Marketbeat.com analyst consensus. 
V.F. Corporation Is Tightening Operations
The company's new commitment to operational efficiency is among the many drivers of VFC price action. Management outlined a plan that includes cutting underperforming assets, improving the balance sheet and repositioning for long-term growth. 
"We are committed to improving execution through a sharpened focus on the biggest consumer opportunities and enhanced operational performance. Consistent with this objective, we are shifting resource priorities across the Company, including by reducing the dividend, exploring the sale of non-core assets, cutting costs and eliminating non-strategic spending while enhancing the focus on the consumer through targeted investments," said Beno Dorer, V.F. Corporation interim president and CEO.
The Technical Outlook: V.F. Corporation Might Be At A Bottom 
The dividend cut was getting priced into the VFC market, and it may be fully priced in, but it may not. The chart shows a consolidation in price action that may lead to a bounce, but no real sign of bottoming is present yet. The cut may also lead to some negative analysts' activity, but that will only deepen the value. While the payout is attractive today, risk and volatility-averse investors may want to wait for a firmer signal.