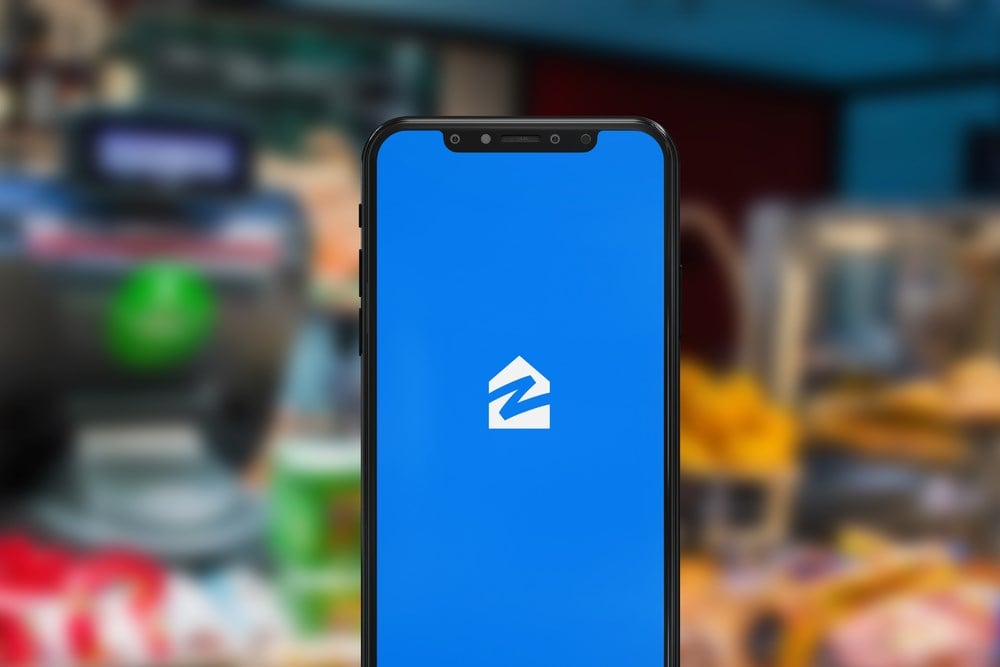 Up more than 70% this year, Zillow Group, Inc. (NASDAQ:ZG) is one of the hottest technology stocks — and yet it's not exactly making a big splash.
In a market focused on artificial intelligence (AI), semiconductors, cloud software and cryptocurrency winners, real estate tech players are quietly having themselves a year. Opendoor Technologies shares have risen more than 300%. Redfin has nearly quadrupled.
The group's unlikely surge comes at a time when the U.S. housing market looks far from healthy. This suggests that investors are getting way out in front of a potential 2024 real estate recovery. It could also mean that with mega tech names posting huge year-to-date gains, a rotation to depressed tech areas are responsible for much of the gains. 
To be fair, Zillow has had some positive developments. First quarter sales and profits, while down significantly year-over-year, were much better than feared. The residential and mortgage businesses are hurting but a growing rental business is keeping things respectable.
Another reason Zillow is catching a steady bid — it's been tagged as an AI play. Earlier this year, the company launched an AI-powered search feature, the first of its kind in online real estate. The natural language tool lets users search for a home with a detailed phrase instead of fumbling through a series of filters. With the market clamoring for all things AI-related, it's no surprise that Zillow shares have been bid up by more than $10 since then. In May 2023, Zillow followed up the offering with a ChatGPT plug-in that has refreshed the market's appetite for the stock.
In addition to the AI boost, Zillow is benefiting from a string of Wall Street upgrades. This week, three firms upgraded to Buy. Among them was Piper Sandler, which lauded Zillow's 1) market share gains in the Premier Agent segment and 2) new add-on products like the ShowingTime+ tours and appointment setting tools. The firm also noted a possible housing market bottom that could lead to sequential improvements heading into next year.
What Is the Status of the Housing Market?
The domestic housing market has weakened throughout the course of the year. Last week, the average 30-year fixed mortgage rate climbed to 6.81%, its highest level in months. At the same time, existing home sales prices are increasing. With both of these key barometers trending back toward summer 2022 highs, it's no surprise that sales volumes and mortgage applications are down sharply since the start of the year. 
Given mortgage rates are approaching 7% and median home prices closing back in on $400,000, it's too early to call a housing market bottom. It feels especially early, considering we are not out of the woods with Fed interest rate hikes. Further increases could very well push mortgage rates to new highs and make homeownership less affordable for more Americans.
Will Zillow Stock Keep Trending Higher?
Zillow has recovered nearly 80% from its October 2022 low. While there are good reasons for the move, the rally is starting to look overdone. The real estate tech leader deserves a somewhat higher market value for exceeding Q1 expectations, riding the AI growth wave and improving Street sentiment. But absent a clearer housing market outlook, it's hard to justify further upside. 
Even based on higher 2024 earnings per share estimates, Zillow is expensive at 34x. The S&P 500 is trading around 18 times its 2024 earnings forecast. 
Zillow also looks stretched in terms of technical analysis. The Bollinger Band indicator for one, is well outside its upper boundary. Trading volume is fading on the way up.
The $51 consensus price target also points to little upside (if not downside) at this stage. Of course, upward price target revisions could occur if one or more of the following unfold: 1) signs of cooling home prices and/or lower mortgage rates, 2) breakout Q2 results on August 2nd, or 3) more AI-based product rollouts. 
But until housing market fundamentals improve, it's best to window shop from the curb with Zillow.