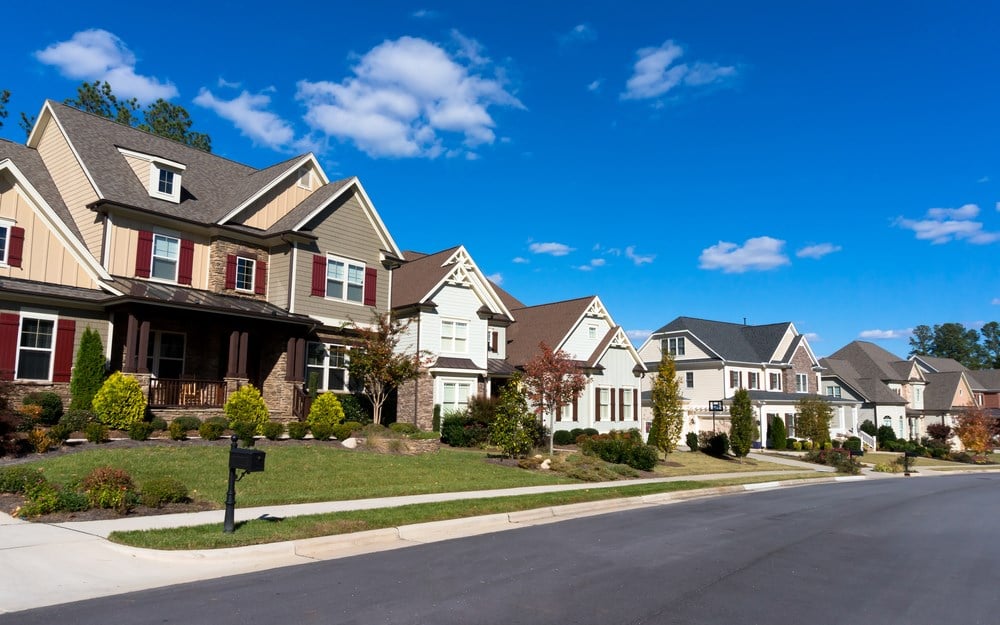 On July 26, the Federal Reserve is likely to raise interest rates by 25 basis points (0.25%). As much hype as analysts put on the Federal Reserve's decision, the announcement itself tends to be a non-event. The Fed doesn't like to surprise Wall Street and generally doesn't.  
It's the wording of the announcement that tends to move markets. Since the Fed paused its interest rate campaign in June, stocks have rallied as investors believe that the Fed is closer to the end of its cycle than the beginning.  
And housing stocks have been among the biggest gainers. The thinking is once interest rates hit a ceiling, the only direction they have to go is down. And if the economy teeters into a recession sometime in the next 12 months, investors betting on lower interest rates may be right.  
However, the Federal Reserve has had strong message discipline in this hiking cycle. And the message continues to be that consumers, businesses and investors should prepare for interest rates that will be higher for longer. That means an interest rate hike is likely to erase at least some of the recent gains in housing stocks. 
Over time, the housing market will recover. And when it does, the three stocks in this article are likely to thrive. But that day is not today. And so, at least for now, these three stocks are only for long-term investors with the time to wait on a recovery.
Opendoor Will Be an AI Play, But Not Today 
Before I get some investors fired up, I'll state that I like the business model of Opendoor Technologies, Inc. (NASDAQ: OPEN). As someone who's bought and sold a house or two, the process is a bit … laborious. And Opendoor simplifies that.  
However, OPEN stock is up almost 45% since mid-June and it's not because of a red-hot housing market. It's largely due to artificial intelligence (AI). Opendoor uses AI and machine learning to generate those fast offers to prospective buyers and sellers. 
The concern here is that the efficiency of AI can't change the math of higher interest rates, especially when borrowing costs seem to be changing as fast as the company's algorithms. 
And it also can't change the laws of supply and demand. The future for Opendoor is promising. But the present is far less clear. In May, the company reported revenue that was down from the prior year. And the company is not profitable and won't be for some time.  
Zillow Group is Likely to Face Profit Taking After a Strong Rally 
Zillow Group, Inc. (NASDAQ: ZG) is another company that is shaking up the real estate business. And like Opendoor Technologies, Zillow has an AI story that has been lifting ZG stock. 
However, also like Opendoor, AI, not market dynamics, is lifting the stock. In the 30 days ending July 24, Zillow Group stock is up 12%.  
Revenue on a year-over-year basis is down sharply. That may not be fair, considering that it would be tough for any company to beat the sizzling real estate market 2021. But if you look at 2020, which is the first year that Zillow went public, revenue is also down by a significant percentage. 
This isn't a critique of the company's business model. When the housing market recovers, Zillow is likely to snap back. But investors should be aware that institutional investment in Zillow is only at around 19%, and selling activity outweighs buying activity. That's a heavy lift for retail investors at a time when there are better options.  
D.R. Horton is Building, But Will Buyers Come? 
Homebuilder stocks had the wind at their backs in June. For starters, housing starts, which is a measure of new home construction, increased sharply in May. Then, the Federal Reserve announced it was pausing its interest rate hike campaign.
D.R. Horton, Inc. (NYSE: DHI) stock is up nearly 10% in that time. And to be fair, the company's quarterly earnings report in July showed strong year-over-year revenue growth.  
However, this is likely to be a temporary break from the overall downward trend. Housing starts in June came in weaker than expected. And even after the expected hike of July 26, there may be at least one more rate hike before the end of the year. Plus, the bottom line on the company's current earnings report showed a 16% year-over-year decline.  
Put it all together, and DHI stock appears to be priced for a perfection that is not likely to come in 2023. To be fair, housing starts will be a leading indicator of a recovery, so D.R. Horton is one to keep on your watch list. But with expected weakness in the housing market to continue, now is not the time to buy.