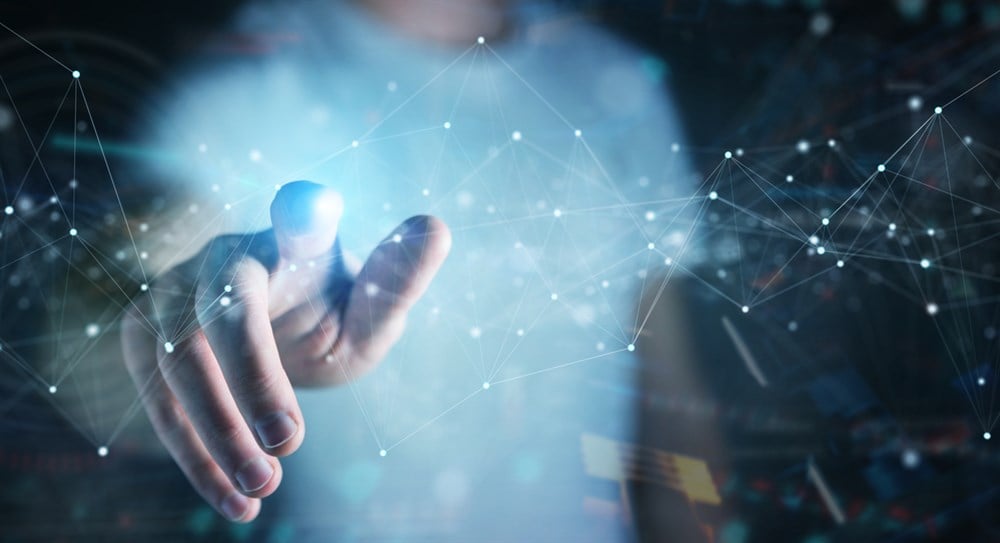 Shares of Arista Networks Inc. (NYSE: ANET) rocketed more than 20% higher on August 1 following the company's better-than-expected second-quarter results.
Arista stock gapped higher at the open and was trading at new highs in monster trading volume. 
The company is making it very clear: AI is a key tentpole in its growth plans, along with other software and services geared toward the growth of cloud computing for enterprise users. 
"The AI opportunity is exciting," said CEO Jayshree Ullal in the earnings conference call. "As our largest cloud customers review their classic cloud and AI networking plans, Arista is adapting to these changes, thereby doubling down on our investments in AI."
Long History of Topping Views
Arista trounced earnings views, with net income coming in at $1.58 a share, versus analysts' forecast of $1.29 per share. Revenue was $1.46 billion, exceeding expectations of $1.38 billion. As you can see using MarketBeat's Arista Networks earnings data, the company has a long history of topping analysts' projections. 
Not only did earnings and revenue increase but so did gross margin. 
As always, the market is a forward-looking mechanism. While a stellar backstory of sales, earnings, and margin growth are excellent indications of a well-run company with a high-demand product or service, investors always want to know what's in it for them going forward.
For the current quarter, Arista guided toward revenue between $1.45 billion to $1.5 billion, exceeding estimates of $1.39 billion. At the midpoint, that would be a year-over-year increase of 25%. 
Double-Digit Sales and Earnings Growth
Revenue grew at rates of 24% or higher in the past eight quarters, while earnings increased at 21% or higher.
Analysts expect Arista to earn $5.86 per share this year, up 28%, which should rise by another 11% in 2024 to $6.48 per share. Both estimates have been increased recently. 
MarketBeat's Arista Networks analyst ratings show a consensus view of "moderate buy," with a price target of $179.86, an upside of 16.02% from the stock's close on July 31, and a small increase above its current buy point north of $178.46.   
Customers Meta, Microsoft Spending More on AI
Arista's biggest customers are Microsoft Corp. (NASDAQ: MSFT) and Meta Platforms Inc. (NASDAQ: META). Both said they expected expenses to rise as they invest more in the race to implement generative AI.
However, investors were spooked on June 28, after both companies provided more guidance into capital spending, sending Arista shares down 6.15%. 
The stock regained some lost ground on July 31, ending the session with a gain of 2.65% at $155.09. Arista's revenue forecast soothed investors' nerves. 
In its earnings presentation, Arista said it plans to invest more in AI capabilities between 2023 and 2025. 
Ideally Suited for AI Workloads
It also touted the capabilities of its 7800R data center switch router, which it says is "ideally suited for AI-intensive workloads." 
In a white paper titled "AI Networking," the company points out that networks need to adapt to "humongous growth" in the traffic that connects hundreds of processors with trillions of transactions. 
"As AI moves out of labs and research projects toward wide adoption, it will demand significant computing resources. Recent developments are merely building blocks for things to come over the next decade," the company said. 
Expanding into More Markets
The company is a market leader in high-speed network switching gear for enterprise customers. It's also expanding its presence in the campus and lower-speed markets. Lower-speed switching is often used in small-business environments and for certain Internet of Things applications. 
The Arista Networks chart shows the stock's year-to-date advance of 24.51%. Much of that was due to significant price gains in January, February and March, with the stock struggling to get much traction since then. 
While the pullback on July 18 was clearly due to fear, it had the advantage of providing a more attractive entry point, even with the gap higher.