Financial advisor Brian E. Wasson, CRC® is latest addition to growing investment program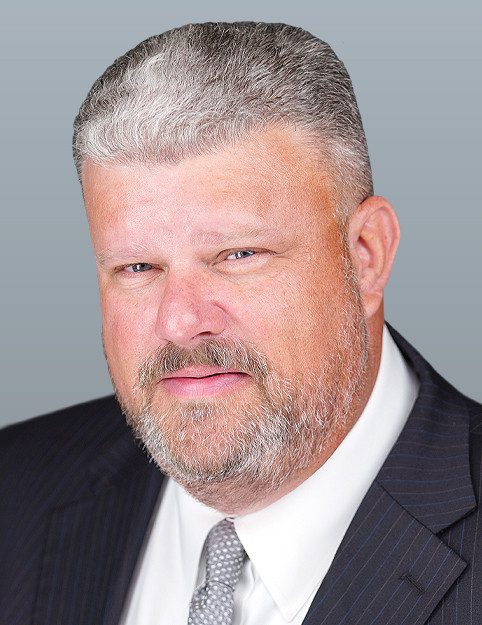 Terence F. Powell, Jr.

Terence F. Powell, Jr., AIF\u00ae, Investment Program Manager of RBFCU Investments Group.

DALLAS - November 17, 2022 - (Newswire.com)


RBFCU Investments Group, a financial advisory practice of Ameriprise Financial Services, LLC, recently welcomed Brian E. Wasson, CRC® as the growing investment program further expands its presence in the Dallas-Fort Worth region.

Headquartered in Live Oak, Texas, RBFCU Investments Group comprises 15 financial advisors, who help clients manage approximately $650 million in combined brokerage assets in the San Antonio, Austin, Corpus Christi and Dallas-Fort Worth markets.

Terence F. Powell, Jr., AIF®, Investment Program Manager of RBFCU Investments Group said, "We are thrilled to bring our wealth management offering to the Dallas-Fort Worth area and to help those in the community meet their financial goals. We worked diligently to find the very best individual for our program and members. I am happy to say that we have succeeded."

Wasson has 15 years of experience in the financial services industry and earned a CRC® (Certified Retirement Counselor) certification in 2013. He now serves RBFCU branches throughout the Dallas-Fort Worth region, including Allen, Bedford, DNT Eldorado, Frisco, Keller, McKinney and Plano.

With careful consideration, Wasson made the move because the investment program met his criteria: a member-first culture, sophisticated investment platform and integrated technology. "RBFCU Investments Group allows for personal service and relationship building, which aligns with the dedicated way I serve my clients. Being able to provide that service by utilizing the solutions offered through a longstanding leader in financial planning and advice like Ameriprise Financial allows me to assist my clients regardless of where they are in their financial journey," said Wasson. "It is world-class service with a hometown feel."

As an RBFCU Investments Group financial advisor, Wasson is now part of a robust financial program that gives RBFCU members and non-members access to a full range of leading services and solutions including:
Personalized advice and financial planning solutions that are tailored to their individual needs.
Robust investment solutions to help them achieve their financial goals.
Digital capabilities that allow members to connect with their financial advisors where and how they want — face-to-face, online, video or phone meetings.
"Our presence in the region now allows us to provide our North Texas members with financial advice in a timely and efficient manner. I know Brian is up to the task of providing the service and care that our members deserve and have come to expect," Powell said.

About RBFCU Investments Group

Established in 2001, RBFCU Investments Group is a full-service financial advisory program dedicated to helping people achieve their financial goals. The investment program comprises 15 financial advisors, who help clients manage approximately $650 million in combined brokerage assets. RBFCU Investments Group serves more than 6,200 clients at 62 branch locations throughout Texas.

Investment products are not insured by the FDIC, NCUA or any federal agency, are not deposits or obligations of, or guaranteed by any financial institution, and involve investment risks including possible loss of principal and fluctuation in value.

Ameriprise Financial Services has a partnership with this financial institution to provide financial planning services and solutions to clients. The financial institution is not an investment client of Ameriprise but has a revenue sharing relationship with us that creates a conflict of interest. Details on how we work together can be found on ameriprise.com/sec-disclosure.

Ameriprise Financial and the financial institution are not affiliated.

Investment advisory products and services are made available through Ameriprise Financial Services, LLC, a registered investment adviser.

Securities offered by Ameriprise Financial Services, LLC. Member FINRA and SIPC.


Contact Information:
Salvador Guerrero
AVP PR / Communications
sguerrero@rbfcu.org
+12106374287


Press Release Service by Newswire.com

Original Source: RBFCU Investments Group Expands Presence in Dallas-Fort Worth Region