Wins Bronze Award for Lifetime Achievement
Kansas City, MO (PRUnderground) November 28th, 2017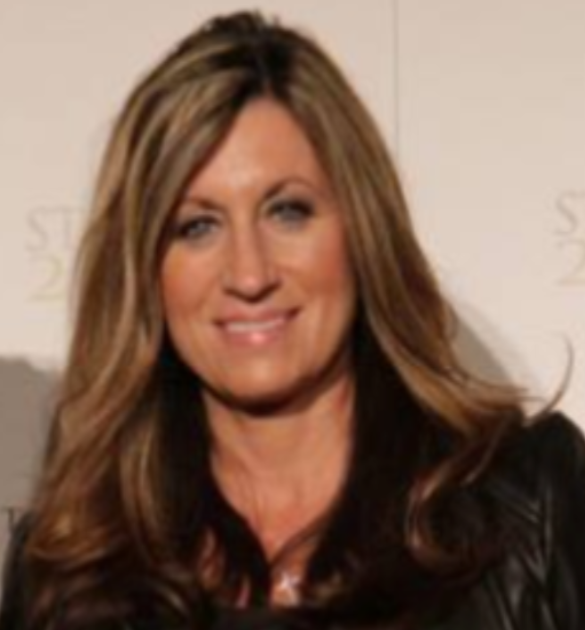 My Catholic Faith Delivered (MCFD) announced that co-founder, Dena Bartlett has been honored with the Bronze Award for Lifetime Achievement at the 2017 Stevie Awards for Women in Business.
Rich Bartlett, Co-founder of MCFD, "One of Dena's most outstanding traits is her humility and we're so proud to see her achievements recognized. Dena and the team at MCFD congratulate all the worthy and inspiring winners from the 2017 Stevie Awards for Women in Business!"
The Stevie Awards for Women in Business are the world's top honors for female entrepreneurs, executives, employees and the organizations they run. All individuals and organizations worldwide are eligible to submit nominations – public and private, for-profit and non-profit, large and small. The 2017 awards saw entries from 25 nations and territories.
Jeremy Foster, Product Manager at MCFD says, 'I can't think of anyone more worthy of this award. Dena has boundless passion for her faith and committment to our MCFD clients. Receiving this award is a testament to both her vision and accomplishments in technology. Her successful history of challenging the status quo is inspirational and we look forward to continued success under her leadership."
Judges' comments:
Dena is an amazing example of how women are able to make things happen vs getting things done. Outstanding!

Creating & converting content online to enable easy access learning from anywhere. Well done.
Details about the Stevie Awards for Women in Business and the list of Stevie Award winners are available at www.StevieAwards.com/Women.
About the Stevie Awards
Stevie Awards are conferred in seven programs: the Asia-Pacific Stevie Awards, the German Stevie Awards, The American Business Awards, The International Business Awards, the Stevie Awards for Women in Business, the Stevie Awards for Great Employers and the Stevie Awards for Sales & Customer Service. Stevie Awards competitions receive more than 10,000 nominations each year from organizations in more than 60 nations. Honoring organizations of all types and sizes and the people behind them, the Stevies recognize outstanding performances in the workplace worldwide. Learn more about the Stevie Awards at http://www.StevieAwards.com.
About My Catholic Faith Delivered
About My Catholic Faith Delivered
MyCatholicFaithDelivered.com is technology changing the way people learn and grow in the Faith. My Catholic Faith Delivered provides an online system that can reach the widest possible audience. Rich in resources to help coordinate and manage efforts (Catechist Certification Management), dioceses can connect members from virtually any device or any location. Faith formation programs align with desired outcomes unique to each diocese or apostolate and are generally aligned to learning outcomes from the National Directory of Catechesis supported by the Catechism of the Catholic Church. The finished product is a series of customized courses delivered on your branded website, for learners who want to continue to grow in their faith.
www.mycatholicfaithdelivered.com
Press Contact
Name: Jeremy Foster

Phone: 866-981-8964

Website: www.mycatholicfaithdelivered.com
Original article: Dena Bartlett, My Catholic Faith Delivered, Honored at 2017 Stevie® Awards for Women in Business.