Rapidly growing technology company strengthens content resources
(PRUnderground) September 12th, 2019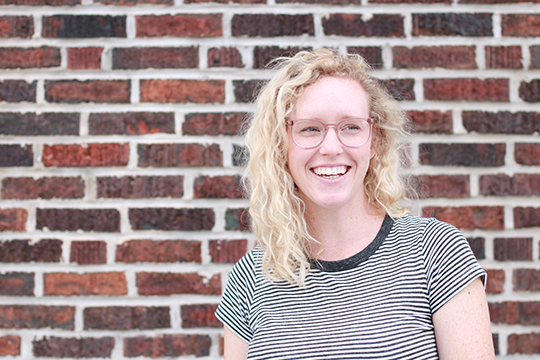 Catholic Faith Technologies announced today that Hailey Stepanek has joined the organization as a Content Creation Specialist to further serve clients' needs in the graphics and course development areas. Her recent experience was in design and layout for Lifestyle Publications .
Hailey has a degree from Iowa State University in Graphic Arts. Specifically, a degree in BPMI (Biological Pre-Medical Illustration).
Hailey states, "I'm excited to join the team at CFT, they have a deep commitment to client service and the team has such an entrepreneurial outlook. I'm ready to tackle the challenges offered by the diversity in their projects. For any graphic artist who enjoys the visual storytelling aspect of the art, this position is ideal."
"We were so impressed by Hailey's portfolio and her strength in detailed illustration will add a new dimension to our course creation and marketing efforts." says Jay Breeden, Chief Operating Officer of Catholic Faith Technologies. "Our goal is to assist our clients in creating the content and online experience today's learners expect. Hailey will elevate our ability to deliver modern, professional products and a high level of service."
About Catholic Faith Technologies
Catholic Faith Technologies, a full suite of software solutions designed to navigate the unique challenges diocesan, parish, and school leaders face while also revealing opportunities easily overlooked. Catholic Faith Technologies offers a new and better way to maintain a connection with your flock, coordinate efforts, and communicate across key internal and external audiences.
Press Contact
Name: Jay Breeden

Phone: 866-981-8964

Website: www.catholicfaithtech.com
Original Press Release.