LifeHacksLA is a popular blog and podcast that can help you discover the best of Los Angeles. Their team will recommend the best places for food, nightlife, culture, and events. LifeHacksLA makes it possible for you to experience the "real" LA during your visit. Visitors can search for a specific place or read their blog for recommendations. LifeHacksLA also hosts over 60,000 followers on Instagram, where they post weekly about the City of Angels. If you're planning a visit to LA, check out their posts about the Kobe Bryant murals, speakeasies, and the Grand Central Market. Read more of their blog at lifehacksla.com. 
FOR IMMEDIATE RELEASE
RANCHO PALOS VERDES, CA — May 18, 2020 — Discover the best of Los Angeles, including food, nightlife, art, culture, and events, with LifeHacksLA.
This popular blog and podcast is your insider's guide to getting the most from your visit to the City of Angels. LifeHacksLA also hosts over 60,000 followers on Instagram, posting pictures, and recommendations multiple times per week.
"The only thing people like more than traveling is knowing where the 'locals' go," said Stefan Fagerholm, owner of LifeHacksLA. "Today's traveler seeks authentic experiences. They can use our search function to find a place to eat or upcoming event, and they can read our blog for specific recommendations based on their interests."
What are you looking for in Los Angeles? Their most searched topics include the Kobe Bryant murals, speakeasies, and the Grand Central Market.
LifeHacksLA offers a guide to every Kobe mural Los Angeles has to offer. Beloved Laker Legend Kobe Bryant lost his life in a helicopter crash with his 13-year-old daughter Gianna on Jan. 26. Murals of Kobe have been appearing all over the city in honor of his legacy. LifeHacksLA knows where to find them all.
LA speakeasy bars are trending across the city as a place for guests to order a unique cocktail and experience the Roaring 20s. Some bars even have secret doors with passwords to get inside. LifeHacksLA has the locations of the best speakeasies in Los Angeles with a description of what kind of drinks or food to expect.
LA residents and visitors alike enjoy Grand Central Market food vendors. This destination is especially popular with foodies who crave delicious sandwiches or noodle bowls. After being modernized in 2012, the market is more hip than ever.
Businesses love advertising with LifeHacksLA because of free listings, special local deals, and their highly engaged social media following. Places they've worked with previously include the LA Phil, Strikezon, Kitchen United Mix, FIGat7th, The Queen Mary, Grand Central Market, Azule Taqueria, and Walt Disney Concert Hall.
Check out LifeHacksLA now at lifehacksla.com.
ABOUT LIFEHACKSLA
What if you could get your business in front of over 60,000 passionate Angelenos all actively looking for cool, new local businesses and activities like yours to try? Our community calls themselves LAHACKERS and they love to discover and experience the best of LA. We have worked with local icons like the "Hollywood Bowl," the "LA Phil Harmonic," and "The Queen Mary," as well as dozens of Los Angeles-based businesses to bring them real awareness, ROI, and trackable metrics! Schedule a call with us for more information.
Media Contact
Stefan Fagerholm
LifeHacksLA
28105 Ridgethorne CT
Rancho Palos Verdes, CA 90275
(310) 498-4125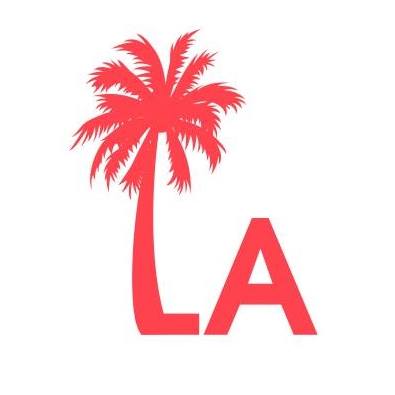 Originally Posted On: https://syndication.cloud/lifehacksla-discover-the-best-of-los-angeles-before-you-travel/