Will the Whole Treasury Yield Curve Fall Under One Percent?
August 04, 2020 at 12:43 PM EDT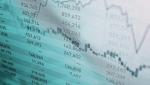 With news of a possible second round of government stimulus flooding the capital markets, if the central bank maintains its stance on keeping rates low, the whole yield curve could fall under the 1% mark. "Everybody thinks the Fed is going to be running rates near zero indefinitely. That's bringing...