72.golf expert talks about their platform and high-quality services.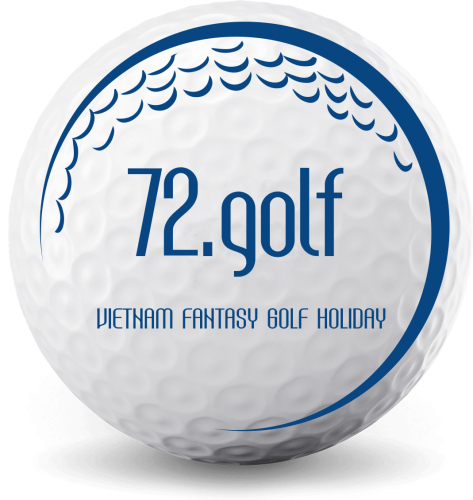 January 19, 2021 / / —
72.golf by Sdisco, a brand name of Sdisco, is among the emerging golf tour operators as well as online booking platforms for golf courses in Vietnam. They cater to everyone's need and service for an unforgettable golf holiday, for both: the single person and groups. Their customers can make the most of the premium Vietnam golf courses, best hotels, and resorts or benefit from their best-in-class Vietnam golf tour, personalized golf itineraries, and consider other travel services (e.g. cultural tours) across Vietnam. At 72.golf, they give importance to professionalism, excellent assistance, mindfulness, and ultimate customer satisfaction, expecting to bring customers the extraordinary Vietnam golf holidays ever!
Having healthy and long-term relationships with hotel partners and golf courses, they offer you the best Vietnam golf packages, alongside many special deals and promotions. Their packages include Vinpearl golf Phu Quoc, Hanoi Golf Packages, Dalat Golf Packages, Nha Trang Golf Packages, and others across Vietnam. In golf holidays in Vietnam, they provide and execute complete services including golfing, accommodation, golf advisor, cuisine experience, land transportation, cultural and city tours, and so on. 72.golf provides you with complete access to every Vietnam golf courses and links throughout Vietnam, from the North region to the South region, or the country's Central courses. The company is established by golf players who can give expert knowledge and fulfill your golf experience. In Vietnam luxury golf tours, they plan golf itineraries in Vietnam, which the local consultant suggested seamlessly suit both golf players and non-players.
72.golf, by Sdisco, values your time and your interest in their website. Booking the Vietnam golf tours using their online platform is easy, quick, and safe. Their website is designed with an impressive user experience. While exploring their site, you will discover it an easy-to-navigate platform where you can book golf in Vietnam and affirm your tee times in just some clicks. Their privacy policy fully secures the information related to your booking as well as transactions with them. They ensure all your data is protected on their site. Customer satisfaction is their priority, which the staff consistently mean to accomplish by their professional expertise, enthusiasm, and responsibility. Their 24/7 online customer support team is reachable all the time amid your golf Vietnam stay and play. Kindly note that golf Hanoi's playing conditions can be changed tragically or the course maintenance takes place upon the climate and other reasons. They are unable to control such events, and for this, they can't be considered responsible for them.
For more information, click at https://72.golf/
About the Company:
72.golf, a brand name of Sdisco Vietnam (Sdisco Travel), provides Vietnam golf holidays and golf travel services, delightfully and professionally. It wishes to invite several returning players for golf in Vietnam. 72.golf by Sdisco always ensures that you get your golfing better than ever!
Contact Information:
Name: Ha Phuong
Organization: 72.golf
Email: info.72golf@sdisco.net
Address: 5th floor, CT2 - C14 Bac Ha Building, To Huu Street, Hanoi, Vietnam
Phone: (+84) 935 230 011
Contact Details:
Instagram: https://www.instagram.com/info.72golf/
Twitter: https://twitter.com/72GolfBySdisco
Fanpage: https://www.facebook.com/info.72golf
Pinterest: https://www.pinterest.com/72golf/
Linkedin: https://www.linkedin.com/in/vietnam-golftour-6188781b1/
Tumblr: https://www.tumblr.com/blog/72golfbysdisco
Contact Info:
Name: Ha Phuong
Email: Send Email
Organization: 72.golf
Address: 5th floor, CT2 - C14 Bac Ha Building, To Huu Street, Hanoi, Vietnam
Phone: (+84) 935 230 011
Website: https://72.golf/
Source:
Release ID: 88994110