Value vs. Growth: Is KBWB Leading a Bargain Renaissance?
February 09, 2021 at 11:05 AM EST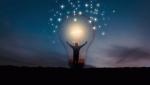 Investors looking for an avenue for tapping the value factor rebound at the sector level may want to consider financial services and the Invesco KBW Bank ETF (NASDAQ: KBWB). KBWB tracks the widely followed KBW Nasdaq Bank Index. "The Index is a modified-market capitalization-weighted index of...