With Gigantic Inflows, How Will This ETF Heavyweight Rebalance Itself?
March 26, 2021 at 11:53 AM EDT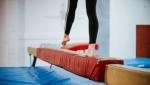 The iShares Global Clean Energy ETF (ICLN) has grown so large that it's now looking at a major rebalancing. According to a recent Financial Times report, ICLN and its European equivalent INRG "are braced for a major index rebalancing after amassing too much money in too few...