08/26/2021, New Orleans, LA // PRODIGY: Feature Story //
Enterprise Staffing, a renowned staffing agency in the area has brought several exciting opportunities including construction and electrician jobs to professionals' fingertips.
For the past six years, the agency has become a bridge between brilliant employers and deserving, dedicated employees in varied industries. Enterprise Staffing strongly believes that qualifications are derived from hard work and experience. Moreover, it vehemently stands against any discrimination based on age, gender, sexual orientation, race, creed or color, physical or mental impairment, which makes it the destination for equal opportunities.
Enterprise Staffing works with employers every step of the way, right from advertising for positions on search engines to reviewing resumes and applications. Its experience not only helps the company recruit top professionals for the job but it also handles the tasks of screening, testing, payroll taxes, liability insurance, unemployment insurance, worker's compensation, onboarding etc. for employers.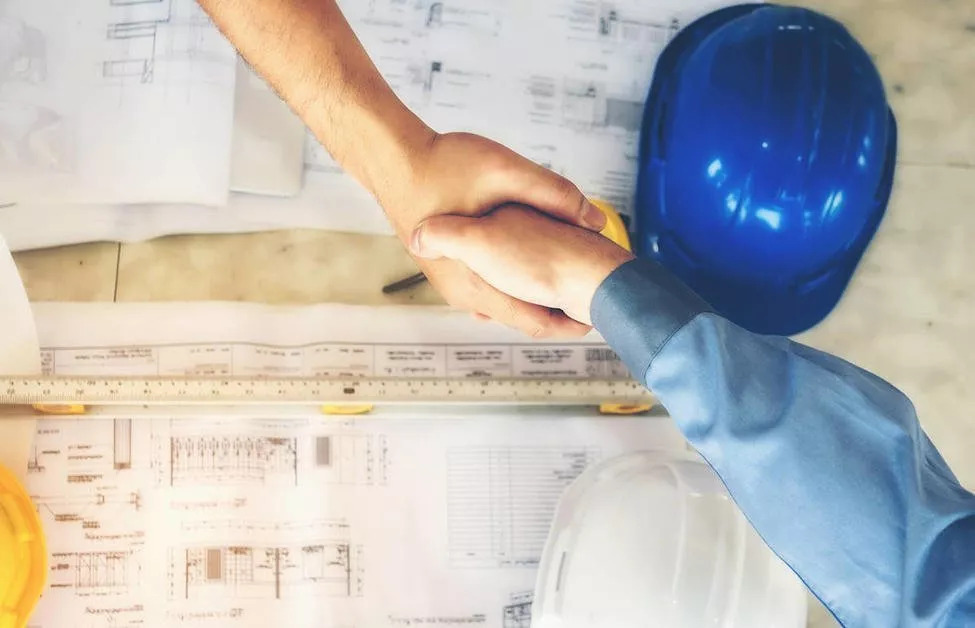 Enterprise Staffing
On the other hand, Enterprise Staffing of New Orleans also ensures that employers find companies that are just the right fit for their professional journeys. Those looking to bridge a gap in their careers or feel ready to go on a completely new professional track can find diverse opportunities with the company. In fact, it has something for everyone including professionals looking for flexible work opportunities.
Some of the areas where Enterprise Staffing specializes in include commercial and industrial electrical, skilled and unskilled labor, disaster response workers, forklift operators, CDL drivers, warehouse professionals, and more. Those looking for New Orleans Commercial Construction Jobs don't have to look beyond the trusted local company, which only has their best interests at heart.
In fact, the staffing agency has a consistently successful track record in the industry. The testimonials of its clients speak volumes about the quality of services offered by the company. These results are possible because Enterprise Staffing goes the distance to understand the requirements of its employees as well as employers, and matches them based on it. It leads to happy employers working with the best businesses and organizations towards their goals.
Enterprise Staffing has also got a host of New Orleans Commercial Electrician Jobs for those interested. In fact, that is one of the specialty areas of the company. From journeyman electricians to electrical helpers; there are several positions that can be found on both, commercial and residential projects. There are short-term assignments and long-term projects that professionals can find based on their interests and needs.
Looking for a professional job can be tedious, time-consuming, overwhelming, and challenging as well. It can involve a lot of heartache for employees. Enterprise Staffing has taken the hassle out of it for commercial electricians and construction workers in the New Orleans area by helping them find opportunities with businesses that treat them well.
About Enterprise Staffing
Enterprise Staffing of New Orleans LA believes in building relationships between employers and employees, who are a perfect fit for each other.
###
Media Contacts:
Enterprise Staffing of New Orleans LA
2237 N Hullen St., Suite #101, Metairie, LA 70001
Phone: (504) 900-1119
URL: https://enterprisestaffing.com/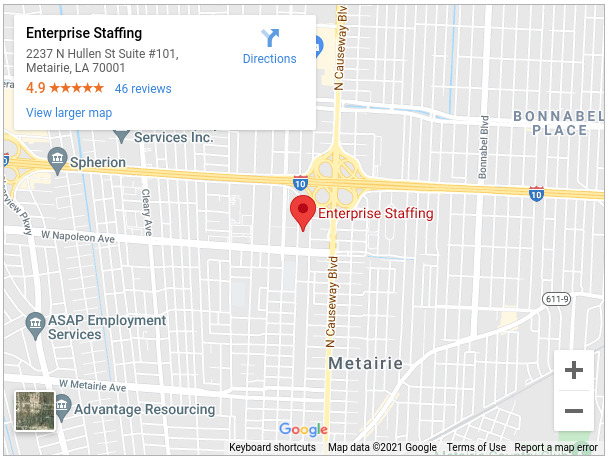 Source: 38 Digital Market News
Release ID: 27765
Original Source of the original story >> Enterprise Staffing Unveils Dynamic Opportunities For Professionals
Content Disclaimer:

DISCLAIMER of Liability. IN NO EVENT SHALL OUR PR COMPANY BE LIABLE OR RESPONSIBLE TO YOU OR ANY OTHER PERSON FOR ANY DIRECT, INDIRECT, INCIDENTAL, CONSEQUENTIAL, SPECIAL, OR EXEMPLARY DAMAGES OF ANY KIND, INCLUDING WITHOUT LIMITATION, LOST PROFITS OR LOST OPPORTUNITIES, EVEN IF ADVISED OF THE POSSIBILITY OF SUCH DAMAGES IN ADVANCE AND REGARDLESS OF THE CAUSE OF ACTION UPON WHICH ANY SUCH CLAIM IS BASED, INCLUDING, WITHOUT LIMITATION, ANY CLAIM ARISING OUT OF OR IN CONNECTION WITH ANY OF THE CONTENT, INCLUDING, WITHOUT LIMITATION, AUDIO, PHOTOGRAPHS, AND VIDEOS, OR OF THE ACCURACY, RELIABILITY, OR LEGALITY OF ANY STATEMENT MADE IN OR OMITTED FROM ANY advertisement, sponsorship, endorsement, testimonial, opinion, or other product-related or service-related statement or review appearing in the Websites or in ANY post or article distributed via the Websites.