09/01/2021, Cranford, NJ // PRODIGY: Feature Story //
Wicked Car Wraps is pleased to announce the End of Year Labor Day Special for custom car wraps. Owned and operated by Brian Almedia, a NJ State Certified Installer, they are now offering exclusive commercial vehicle wraps and business wrap designs as part of small business advertising. Salons, repair contractors, plumbers, roofers, cleaning services, ice cream parlors or any other local business can now make use of custom car wraps to promote their business wherever they go.
Vehicle wraps are easy and affordable solutions to generate leads and sales without having to spend tens of thousands on billboard advertising and other marketing strategies including digital advertising. Brian has a flair for design and makes it as attractive and informative as possible.
The custom made wraps are designed to fit a specific make and model of the vehicle. Be it a sedan or truck, these wraps are not only striking but also offer just the right bit of information to attract the customer's attention. The new commercial wrapped local businesses have reported a rise in leads almost immediately after the installation, including compliments and random conversations, struck up.
The best thing about these commercial vehicle wraps and custom car wraps is that the advertising moves along with the business. Owners can even park their vehicles where their scope of getting more views (such as a farmers market, downtown area, or a local park) is enhanced.
The best thing about custom car wraps is that they also act as paint protectors for new and old cars alike. There are many car owners who are absolutely satisfied with their vehicle's performance but want to give it a new look. Instead of a boring repainting job, they can give their vehicles an interesting and innovative retouch in the choicest of color combinations and designs. While Brian is always brimming with new and innovative ideas, customers can also place special requests if any. The new car wraps will also make it a highlight on online listings in case the owner decides to sell the vehicle, and also get a good deal.
Starting at just $1,999, new & existing entrepreneurs can now give their cars an amazing external makeover with commercial business designs that sell for them.
"Awesome! My color choice wasn't offered at the dealer, so I got it wrapped in Nardo Gray. Getting tons of compliments and love driving it around. Thanks Man!" says Russel G, a happy customer.
Not all wraps cost the same. Apart from the detailing itself, the experts here have to customize the wrap as per the vehicle. The cost also varies depending upon the finish such as gloss, matte, carbon fiber, satin, etc. Customers can quickly quote their vehicle for details and also avail additional discounts on fleet designs & installation.
The company is also committed to supporting other businesses and individuals in this hectic economic environment. The owner states "In our pursuit to help businesses, side hustlers, & even how-to video creators receive more visibility, we also add a portion of each wrap to a charity fund that helps people affected by the pandemic. It's my hope this creates a win-win situation for both, & allow us to continue helping others thrive & survive"
To learn more visit https://www.wickedcarwraps.com/
About Wicked Car Wraps
Wicked Car Wraps is an automotive customization shop specializing in auto detailing service including commercial vehicle wraps, custom car wraps, and business wrap design as part of small business advertising.
###
Contact
Wicked Car Wraps
Address: Cranford, New Jersey
Phone: +1-732-724-7630
Email: Brian@wickedcarwraps.com
Website: https://www.wickedcarwraps.com/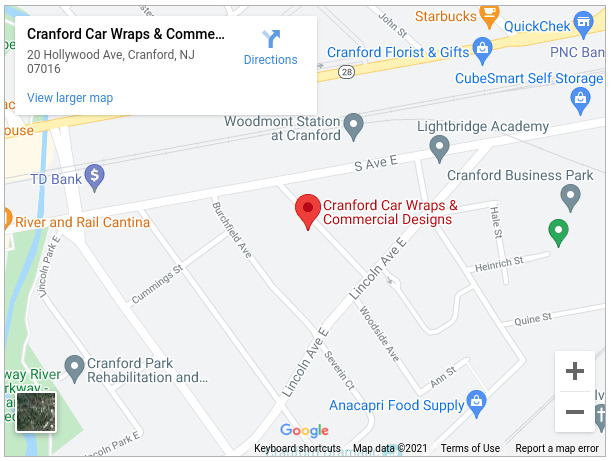 News by: news.38digitalmarket.com

Source: 38 Digital Market News
Release ID: 30983
Original Source of the original story >> Wicked Car Wraps Transforms Hobbyists & Side Gig-ers Into New Entrepreneurs
Content Disclaimer:

DISCLAIMER of Liability. IN NO EVENT SHALL OUR PR COMPANY BE LIABLE OR RESPONSIBLE TO YOU OR ANY OTHER PERSON FOR ANY DIRECT, INDIRECT, INCIDENTAL, CONSEQUENTIAL, SPECIAL, OR EXEMPLARY DAMAGES OF ANY KIND, INCLUDING WITHOUT LIMITATION, LOST PROFITS OR LOST OPPORTUNITIES, EVEN IF ADVISED OF THE POSSIBILITY OF SUCH DAMAGES IN ADVANCE AND REGARDLESS OF THE CAUSE OF ACTION UPON WHICH ANY SUCH CLAIM IS BASED, INCLUDING, WITHOUT LIMITATION, ANY CLAIM ARISING OUT OF OR IN CONNECTION WITH ANY OF THE CONTENT, INCLUDING, WITHOUT LIMITATION, AUDIO, PHOTOGRAPHS, AND VIDEOS, OR OF THE ACCURACY, RELIABILITY, OR LEGALITY OF ANY STATEMENT MADE IN OR OMITTED FROM ANY advertisement, sponsorship, endorsement, testimonial, opinion, or other product-related or service-related statement or review appearing in the Websites or in ANY post or article distributed via the Websites.