09/03/2021, Singapore // PRODIGY: Feature Story //
Go Global Gem, Singapore's Immigration Agency announces the launch of their new website. The consultancy is a reputed immigration advisor in Singapore serving over 2000 foreign enterprises and helping them expand their global operations. The agency offers a comprehensive range of services including business migration, global immigration and passport programs, Global Investor Programme, corporate mobility, permanent residency applications, Tech Pass, overseas education and relocation services, and citizenship applications. Backed by a network of channel partners from around the world, the agency is equipped to support the varied immigration needs of enterprises of all sizes. With more than 15 years of experience, Go Global Gem has been offering top-notch immigration services in Singapore.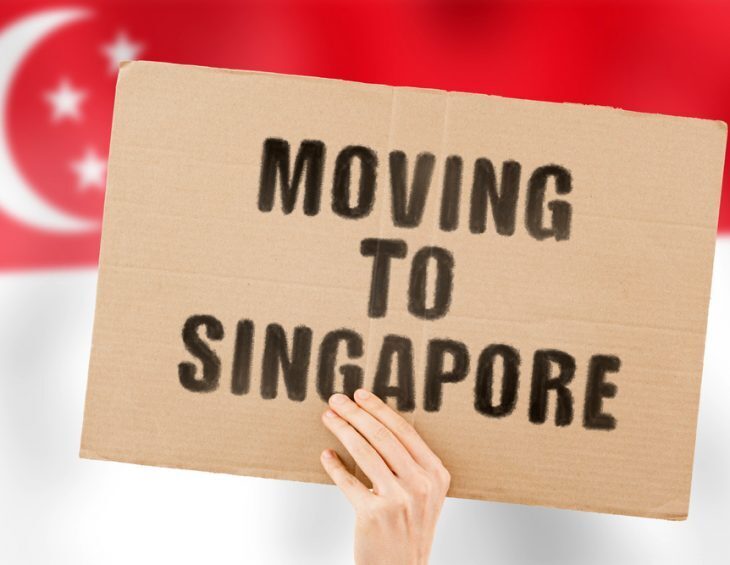 Go Global Gem - Imagration Services Singapore
Singapore is one of the popular destinations for expanding a business overseas, for students who are looking at pursuing professional courses, and for employees looking for lucrative employment opportunities. However, the country has strict immigration policies. The entire application process can be challenging as well as complex. And those unfamiliar with the process can make mistakes that can alter the success of the application. Go Global Gem's immigration services in Singapore are designed to help meet the immigration requirements of corporates as well as individuals. From small local businesses to multinational organizations, this Singapore immigration agency has the capabilities to support national and global immigration requirements.
The immigration advisors in Singapore offer services for work visas and work permit applications. The agency operates as a liaison with Singapore's MOM or the Ministry of Manpower. They offer a full range of visa processing services starting from reviewing the applicant's candidacy to applying for a work permit, tracking the application status to processing renewals. There are several teams that work alongside their clients at each and every stage. Whether it is helping them fill in the paperwork or proofreading, the teams ensure that the applications are sent out accurately and are free of errors.
Whether it is venturing into a new business in Singapore or scaling up international operations, this reputed Singapore immigration agency guides the enterprises through a detailed process of immigration and employment. The agency also helps organizations simplify the entire process of business set up by handling the visa requirements of all the incoming employees. And if the clients need any advice on the best type of work visa, there is a team that can help them in this regard. Apart from immigration services in Singapore, the agency also offers HR services which include executive search and recruitment services including talent acquisition, talent development, talent transition, and HR outsourcing services. Their Tax Advisory services are innovative, practical, and are tailored as per the business needs. Backed by a global network and up-to-date knowledge of changing government policies, the team of tax specialists offers the best tax planning solutions for businesses.
To learn more visit https://goglobalgem.com/
About Go Global Gem
Go Global Gem is a Singapore-based immigration consultancy offering a complete suite of immigration, corporate secretarial, accounting, tax, human resources and consulting services for national and international businesses.
###
Contact
Go Global Gem
Address: 146 Robinson Rd #08-01, Singapore – 068909
Phone: (65) 6592 7787
Email: Info@GoGlobalGem.com
Website: https://goglobalgem.com/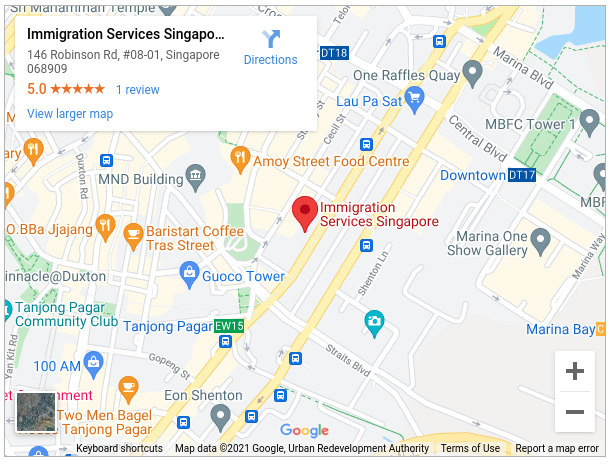 Source: 38 Digital Market News
Release ID: 31594
Content Disclaimer:

DISCLAIMER of Liability. IN NO EVENT SHALL OUR PR COMPANY BE LIABLE OR RESPONSIBLE TO YOU OR ANY OTHER PERSON FOR ANY DIRECT, INDIRECT, INCIDENTAL, CONSEQUENTIAL, SPECIAL, OR EXEMPLARY DAMAGES OF ANY KIND, INCLUDING WITHOUT LIMITATION, LOST PROFITS OR LOST OPPORTUNITIES, EVEN IF ADVISED OF THE POSSIBILITY OF SUCH DAMAGES IN ADVANCE AND REGARDLESS OF THE CAUSE OF ACTION UPON WHICH ANY SUCH CLAIM IS BASED, INCLUDING, WITHOUT LIMITATION, ANY CLAIM ARISING OUT OF OR IN CONNECTION WITH ANY OF THE CONTENT, INCLUDING, WITHOUT LIMITATION, AUDIO, PHOTOGRAPHS, AND VIDEOS, OR OF THE ACCURACY, RELIABILITY, OR LEGALITY OF ANY STATEMENT MADE IN OR OMITTED FROM ANY advertisement, sponsorship, endorsement, testimonial, opinion, or other product-related or service-related statement or review appearing in the Websites or in ANY post or article distributed via the Websites.