Tephanie Delaney creates opportunities for growth. From business coaching, assembling expos, summits, conferences to virtual platforms, economic empowerment is essential.
(PRUnderground) September 9th, 2021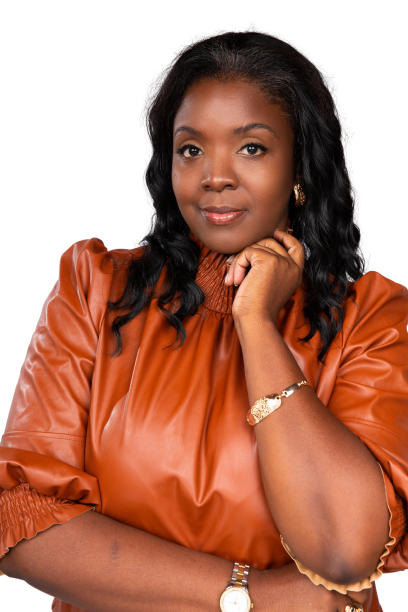 Woman founder of the online marketplace, BlackBuyBlack.com, Tephanie Delaney, has nothing but gratitude for the success of its first year.  The marketplace, featuring all black owned businesses, launched July 7, 2020, to coincide with Blackout Tuesday. The controversial movement to bring awareness to racism, injustice and systemic inequality towards African Americans across the United States. As a form of protest, supporters aimed to only patronize black-owned businesses and organizations on this day. The launch of BlackBuyBlack.com supported this collective.
In Minneapolis, a few days after the stay-at-home orders were lifted, business owners were finally able to reopen, and then the world was wounded by the tragic murder of George Floyd. Riots and looting broke out across the country which negatively impacted Black business owners. It was hard not to react during this time of unrest, but BlackBuyBlack's founder, Tephanie Delaney, opted to respond. Delaney, also the Founder and CEO of the business development firm, Wild-Eyed VisionAries Consulting, leveraged her experience to create an online marketplace.
"I protested, donated and assisted cleaning up the ruin in Minneapolis. At the end of the day, I went home feeling helpless. I felt I had to do more, something beyond my physical capacity." says Tephanie
Delaney grew up in North St. Louis County, just 2 miles from Ferguson. She moved to Minneapolis in 1998, seeking a more tolerant, less oppressive and diverse community. She reveals she's serial entrepreneur, while at times holding corporate jobs, but always remained centered around community, relationship building, and business development. Also licensed as a Realtor in MN and MO, she possesses over 20 years of business experience.
"I've seen my share of market trends but never could've predicted what we went through in 2020. Times were indeed changing, and good business owners know we must change with the times. Business was unusual and our world had gone virtual. I wanted to create another outlet that would enable black-owned businesses to stay in business."
A driving force behind many ventures together with being an advocate for empowerment, Tephanie has been creating spaces of opportunities since age 19. Unexpectedly, she drove shy of 100,000 visitors to the website within the first six weeks of its launch. Just one year later, Black Buy Black has had over 1,000,000 visitors and features more than 65 black owned vendors.
BlackBuyBlack.com have a wide selection of merchandise, much of which is unique, hand-made, and geared towards African American buyers. Some products, due to the Covid-19 pandemic, were well-timed. The demand for immune boosters and protective items contributed to the popularity of the website's most popular sellers, Rychus Minerals and Essentially Everything.
"Hands down, our best-selling item was the Sea Moss by Rychus Minerals. This vendor offered curbside pickup for local patrons and fast shipping for others. I knew these Sea Moss products was bar none because many of their customers returned to purchase again. All our vendors are held to a standard of professionalism in which they honored accordingly." Tephanie Explains
Black culture has been defying the odds and setting trends for decades. In many cases, there is no reaping of rewards. "We want Black entrepreneurs to know this is an online marketplace geared just for them," Delaney says. "Plus, we've made it as easy as possible to join. It takes less than five minutes to set up an online store with us."
BlackBuyBlack.com is always onboarding vendors and inviting more to join. The youngest member of the buy black community is a 7-year-old author of bilingual coloring books.
About Black Buy Black
BlackBuyBlack.com is a black owned, online marketplace based in Minneapolis, MN. During the riots and looting of 2020, many black-owned businesses were destroyed across the country. Even though we comprehend the cause fueling the unrest, we also understand that many jobs were lost, and our communities were economically affected. These riots were post nationwide shutdowns from COVID-19, which had negatively impacted to small businesses. BlackBuyBlack.com is another outlet to assist in refueling the black economy.
The post The Online Marketplace, BlackBuyBlack, celebrates One-Year anniversary. Meet the Woman Founder first appeared on PRUnderground.
Press Contact
Name: Tephanie Delaney

Phone: 7638079578

Email: Contact Us
Original Press Release.