09/29/2021, Asheville,, NC // PRODIGY: Feature Story //
The demand for full-spectrum CBD products has grown tremendously in a state that was once unsure if hemp had a future. Today, leading organic farms like Wildwood Herbal, which has been growing and selling organic CBD products for over four years, are catering to the growing demand. In fact, figures from Data Bridge Market Research suggest that the demand for CBD oil is booming amid the pandemic, and experts foresee growth in demand of up to 30 percent over the course of the next several years.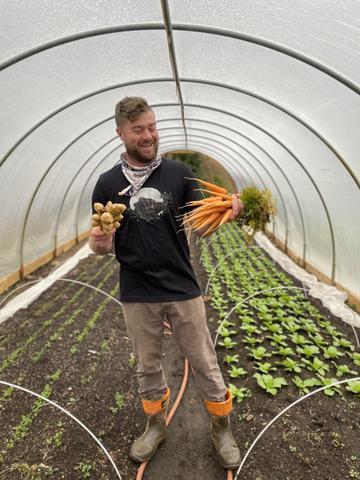 Wildwood Herbal Farm
Farmers in North Carolina were allowed to start growing hemp with the passage of the Farm Bill back in 2014. A few weeks back, the new measure added to the existing federal stimulus bill extended that pilot program to 2022. Cannabis and hemp farming in North Carolina are booming, thanks in part to respected local farms like Wildwood Herbal, which has been growing organic hemp for over four years. The homestead farm has a reputation for growing and making excellent quality full-spectrum CBD products.
The growth in demand can be gauged by the number of businesses selling CBD and hemp-related products across the state. While CBD oil is the most popular, many people demand that the CBD oil be produced organically, i.e., using organic farming methods. Using organic farming methods like what is used by Wildwood Herbal farms ensures that everything from chocolates, gummies to dog treats are safe to use. It is now even possible to get a CBD facial.
CBD is one of over 110 known cannabinoids that are extracted from the hemp plant. However, federal regulations regulate how much THC can be present in extracts or other derivatives. THC is what gives marijuana users that so-called high. CBD products need to have less than 0.3% THC.
Readers can find out more about Wildwood Herbal and how they farm organic CBD products by visiting their official website https://www.wildwoodherbal.org.
"We were amongst the first licensed growers in North Carolina. When we first started growing hemp around 4 years ago, demand was still low, but we believed it would grow tremendously over the next couple of years. As a family-owned farm, we already had the knowledge, equipment, and will to grow hemp, which in hindsight seeing the growing demand has made it worth the initial effort." Said one of the executives working for Wildwood.
She added, "Wildwood Herbal has been a family-owned farm for over 40 years. However, our mission and adherence to organic farming continue to this day. We want to provide people with products that are safe and healthy. Fortunately, our attention to detail and the use of organic farming has meant that we now have a reputation for providing some of the best full-spectrum CBD products that people trust."
About Wildwood Herbal
Wildwood Herbal is a homestead farm located in Western North Carolina. The farm produces a variety of full-spectrum CBD products. The farm's mission is to provide people with a holistic, organic, and natural product that avoids the adverse effects of traditional farming methods. The farm has been using organic farming methods to grow produce, herbs, and hemp since 2017, after foreseeing a growing demand and understanding the benefits associated with CBD. The farm cultivates CBD products that are non-psychoactive, safe, effective, and healthy. Most of all, the emphasis is only on growing and manufacturing legal products that have 0.3% THC, legal in all 50 states.
###
Contact
Wildwood Herbal
817 Reems Creek Road Weaverville, NC 28787
(828) 407-3339
Email: sethsalmon@gmail.com
Website: https://wildwoodherbal.org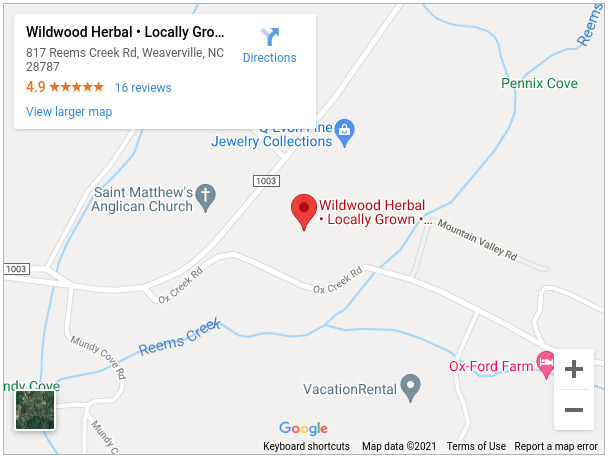 Source: 38 Digital Market News
Release ID: 39312