10/01/2021, Baileys Harbor, WI // PRODIGY: Feature Story //
Waseda Farms is one of the leading producers and sellers of organic meat and associated products in the US. The company recently introduced its subscription meat boxes program, which allows buyers to choose from six high-quality subscription boxes. The meats can be used to cook up steaks, burgers, and other essentials. Buyers can choose from six meat boxes with different meats to meet their needs.
The meat boxes include everything from great-tasting and fresh grass-fed burgers to sausages that are handcrafted by seasoned experts. It also includes pasture-raised chicken. The Butcher's Choice Subscription option allows Waseda Farms to choose the best meat for buyers at any time. Furthermore, the meat boxes can be further customized with over 20 add-ons, in addition to a complete meal. Subscribers get to choose to have the meat boxes delivered every two, four, or eight weeks.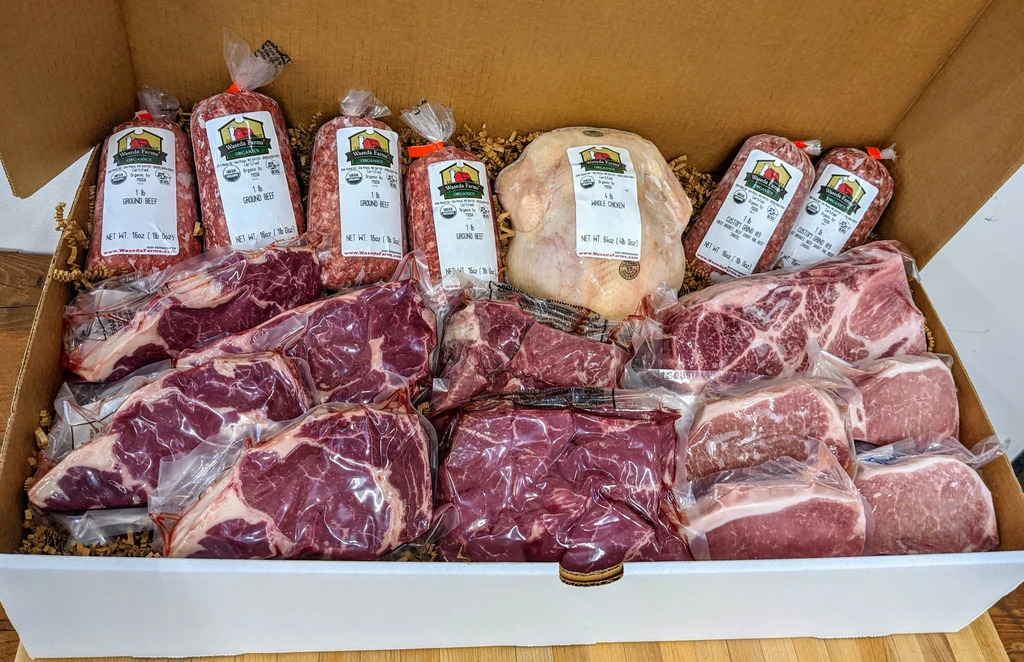 Waseda Farms - subscription meat boxes
The boxes include the Pork Basics Box and the Grass Fed Beef box, with 2 sirloin fillets and 2 pork chops in addition to five packets of organic ground beef, with 2 packs of ground pork for $100. The Waseda Farms Box features 8 lbs of pasture-raised selections for just $100.
Readers can find out about all the subscription meat boxes currently available and place an order by visiting Waseda Farm's official webpage for the product at https://wasedafarms.com/meat-subscription.html.
Grass-fed organic meat is a lot more nutritious and happens to taste better than regular meat. That's why many consumers are willing to pay more for the nutritious value and taste associated with grass-fed meats. Furthermore, at Waseda Farms, the meat is hand-cut and totally fresh before being packed into boxes and shipped to homes and businesses across the country. That's why the company has a reputation for delivering extraordinary farm-to-table organic meats.
"At Waseda Farms, all our meat is 100% grass feed, but they are still affordable and accessible to anyone who wants to take advantage of its high nutritious value. The subscription box service makes it easier for anyone, regardless of where they might be, to order a subscription box of organic chicken, beef, and pork. The meat comes from our farm in Wisconsin, and the meat is produced from animals that are pasture-raised, which means they are free from antibiotics and hormones." Said Matt Lutsey, President of Waseda Farms when talking about the subscription meat boxes.
He added, ``We have a motto, know where your food comes from, and If It's Not Raised Right, It Can't Be Delicious." That's why grass-fed organic meat is a lot more nutritious and is better tasting.
The subscription meat boxes are currently available only via Waseda Farm's official website. However, potential buyers can also call the farm to place an order. All meat in the boxes is certified organic meat. That's why buyers can be assured of quality coupled with excellent customer service during and after making a purchase.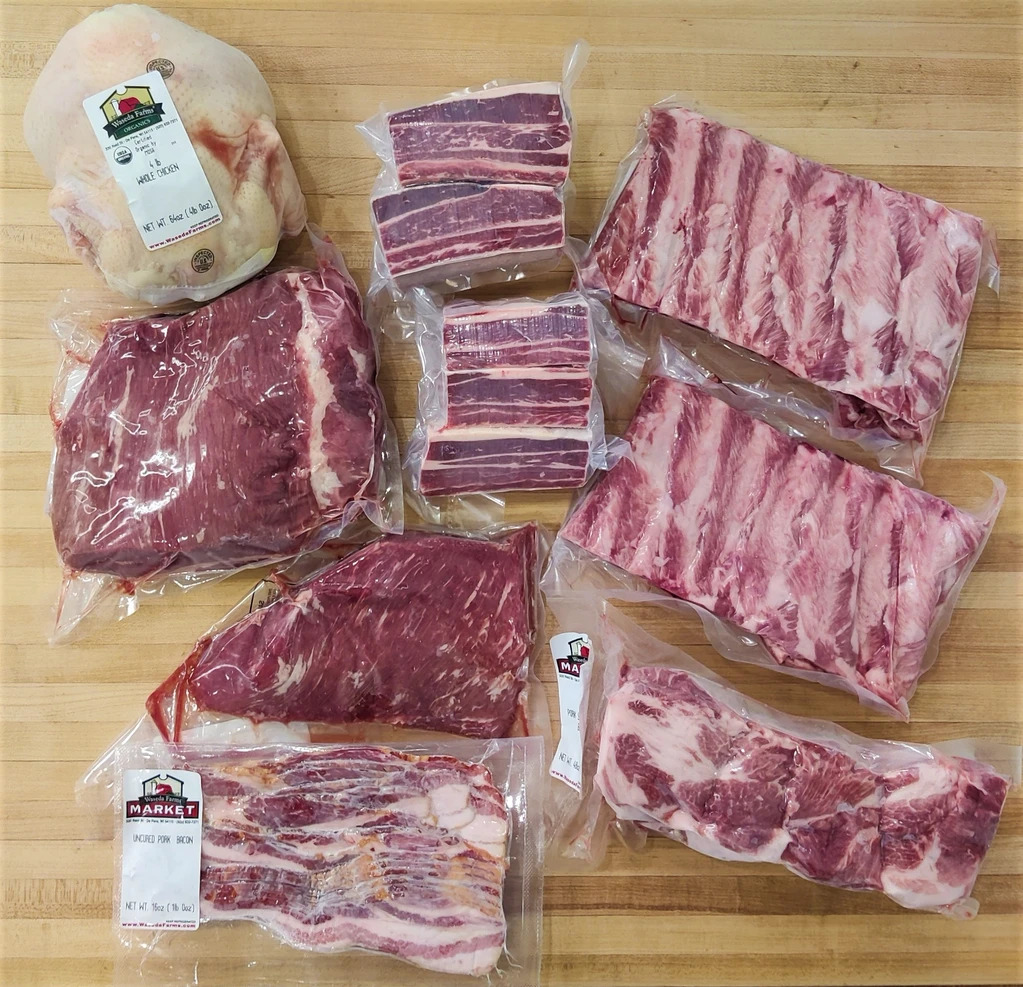 Waseda Farms - Organic Subscription Meat Boxes
About Waseda Farms
USDA Certified organic farm which is locally owned and family-run by the Lutsey family.
Located in Baileys Harbor on Door County's quiet side, the farm spans over 500 acres and has over 1000 acres of managed farmland. Producing organic grass-fed beef, organic pork, chicken & turkey.
You can buy grass-fed beef online 24/7 at https://shopwasedafarms.com/collections or you can shop locally in Wisconsin at the farms' two organic butcher shops.
Waseda Farms Market (Organic Meat Market) De Pere WI.
330 Reid St, De Pere, WI 54115
Phone: 920-632-7271
Open Mon-Friday 8 a.m. to 2 p.m.
Visit the Farm
The farm trails are open to the public all year round, you can walk the farm and visit the farm market store where a warm welcome awaits all visitors.
###
Waseda Farms & Country Market
7281 Logerquist Rd
Baileys Harbor, WI 54202
Every Day 10 a.m.–5 p.m.
Phone: 920–839–2222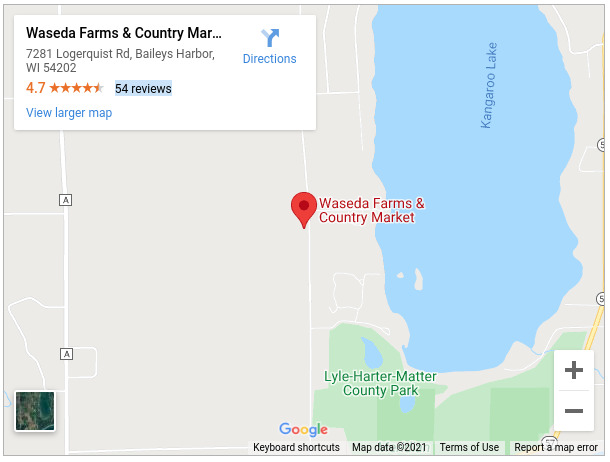 Source: 38 Digital Market News
Release ID: 40012